Friends realise 35-year-old ambition to run their own café
X

Register for free to receive latest news stories direct to your inbox
Register
Two friends have fulfilled a lifelong ambition of running their own business together after spending more than 35 years creating the perfect recipe for their dream café.
Joanne Potter and Clare Griffiths launched Worsbrough-based Wheels & Walkers in September 2020.
The former chefs first began cooking up plans to run their own business when they studied at Barnsley College back in 1987.
The pair followed their own separate career paths for three and a half decades then discovered premises situated close to Worsborough Country Park were about to become available.
It prompted them to act on their teenage ambitions and transform the empty property, drawing on 70 years of catering experience between them.
Seeking further assistance, Potter and Griffiths reached out to Launchpad, which is Sheffield City Region's key business support programme for new businesses.
Business adviser Nicole Harte helped Joanne and Clare transform their dreams into a reality.
The support they received allowed the entrepreneurs to launch Wheels & Walkers Café. Since it opened its doors, the café has established itself as an important focal point for walkers, cyclists, friends and family.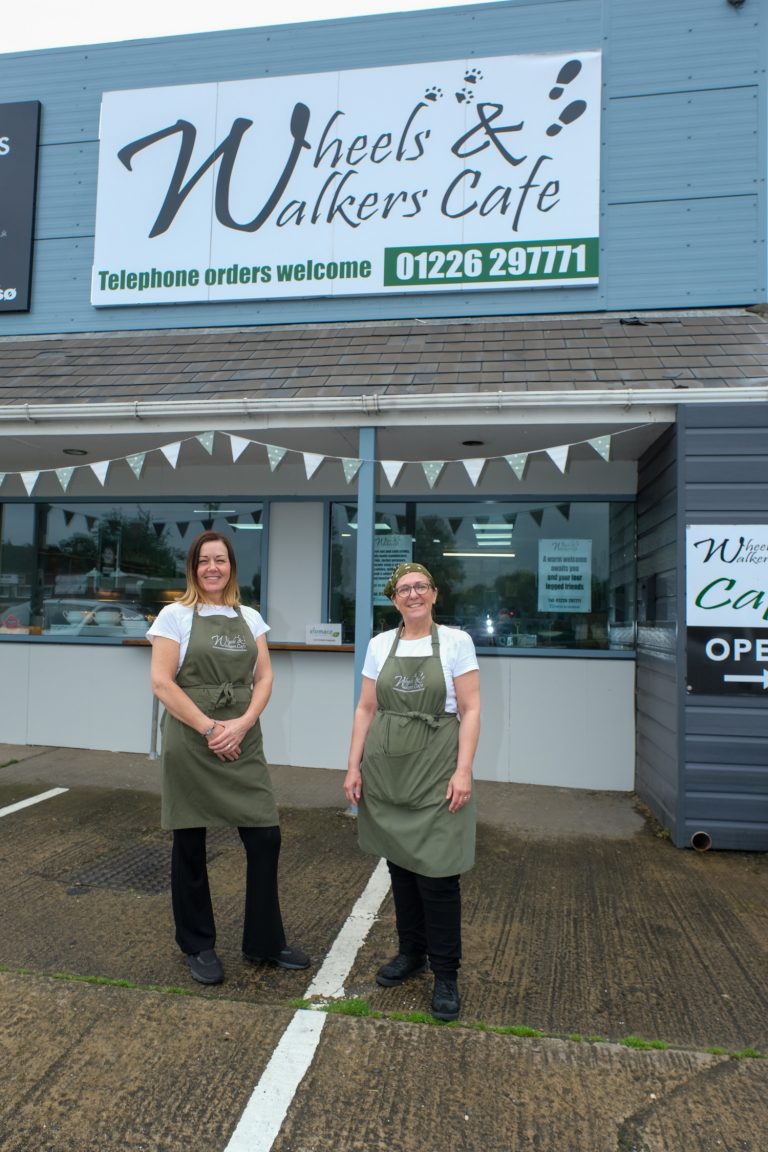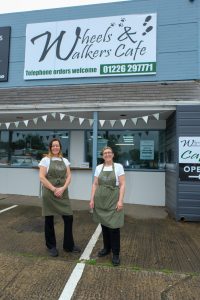 Potter and Griffiths now hope to grow their business further and recruit more members of staff.
Potter said: "When my father sadly passed away a couple of years ago, it made me realise just how important it was to seize opportunities.
"When the opportunity arose to build a business in an area where I've lived for much of my life, I realised it was a now or never moment.
"When the premises became available, we signed on the dotted line and began to put the plans we'd been making for more than 35 years into action.
"The only trouble was that neither of us had run a business before and we didn't really know where to start. So we decided to reach out to the Launchpad team for help and advice.
"We've both taken part in a number of workshops, which has helped us to gain a much better understanding of our new roles as business owners. Since working with Nicole and the Launchpad team, we've never looked back."
Harte added: "Both Joanne and Clare were very experienced in their industry, but they recognised that running a business can often be very different to working in a business.
"It's great to see that the many years they spent together, planning, deliberating and agonising over whether running their own business was the right thing to do are paying off.
"The success Joanne and Clare have enjoyed to date is a reflection, not only of their skills in the kitchen, but of the hard work they put in learning how to build and run their business from scratch."
Launchpad is financially supported by the European Regional Development Fund and delivered by local authorities within the Sheffield City Region and the Prince's Trust.