Agency roundup: The Marketing Optimist; Lucky North; Loaded PR; and more
X

Register for free to receive latest news stories direct to your inbox
Register
Leeds digital agency, The Marketing Optimist, has hired two new team members to help with a huge increase in clients as the post-lockdown business world begins to recover.
Annie Green and Georgia Barker-Wright join the team as social media marketing executives working on a range of clients in the business-to-business sector.
The new recruits will be handling social media strategy, planning and content creation for both organic and paid campaigns.
Green initially joined the business at the height of the pandemic on work experience while she completed her master's degree in Marketing and Digital Strategy at Leeds Becket University.
Baker-Wright joins after working on the social media team at global bathroom manufacturer Armitage Shanks.
Richard Michie, managing director, said "I'm really excited to have Annie and Georgia join the team. They both bring a raft of skills and understanding that I know our clients will love.
"The past 18 months have been tricky for everyone, but as business confidence begins to return, we are seeing an upturn in requests for our marketing services."
Initially focusing on supporting Yorkshire businesses, the Marketing Optimist has expanded, and the team now assist companies across the UK and the USA, with a range of digital marketing and PR services.
Mitchie continued: "We are seeing a lot of interesting social media marketing in particular, as businesses wake up to the fact that they need to be adaptable to the growing demands of customers to be available across many platforms, at all times.
"It's really challenging for businesses who don't have the experience or time to manage this, and that is where Georgia and Annie will make a huge impact."
Green joins with the help of Leeds Beckett's Business Recovery Programme which supports small businesses in the Leeds City Region to recruit graduates entering the workplace, by sourcing candidates, and supporting employing businesses with a grant to support their training and development in the business.
:::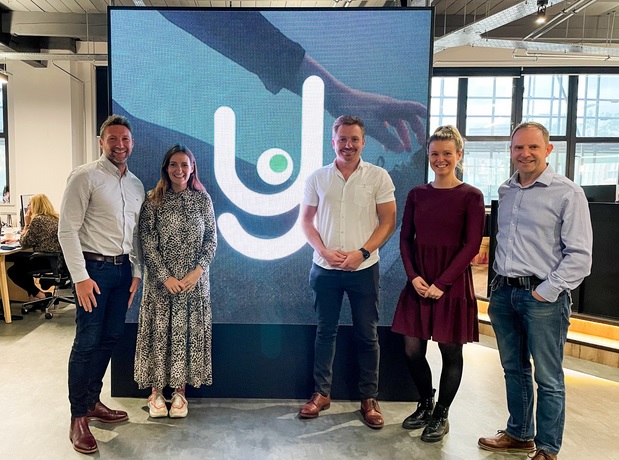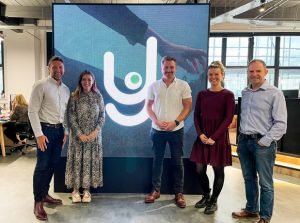 Leeds-based PR agency, Lucky North, has been appointed to launch a new app which has been created to combat sedentary behaviour in children.
myphizz provides teachers with the tools they need to deliver an engaging, active curriculum. 
Lucky North's brief includes launching the educational platform to both trade and consumer press, as well as managing myphizz's brand ambassador, Olympic sprinter Adam Gemilli.
Following a decrease in physical activity levels among children that was exacerbated by lockdown restrictions and the closure of schools, and the Government's announcement that £320m will be invested into physical education in schools this year, myphizz has been launched to encourage children to play more sport, increase social skills and lead happier and healthier lifestyles.
Co-founder of myphizz, Mark McBride, said: "We are delighted to be working with Lucky North to launch myphizz and have already seen impressive results generated in education media.
"Raising our profile and boosting brand awareness is vital for us to communicate the key benefits of the app to teachers and schools.
"myphizz empowers children to take control of their own activity levels, and gives them the ability to set myphizz challenges in their classrooms, compare results across their school, as well as nationally.
"Teachers also have access to a functional control dashboard which measures individual pupils' activity levels.
"PR has been crucial for us to effectively share with the public, how myphizz has performed during its trials in schools and how implementation of the technology can lead to improved levels of physical education."
Lucy Baird, co-founder and director of Lucky North, added: "myphizz is an exciting and inclusive tool that connects like-minded pupils and provides children with new opportunities to enhance their relationships with exercise.
"The mental and physical wellbeing of children has never been more crucial and Lucky North is thrilled to be supporting myphizz with a range of PR services to launch the app to both trade and consumer press."
:::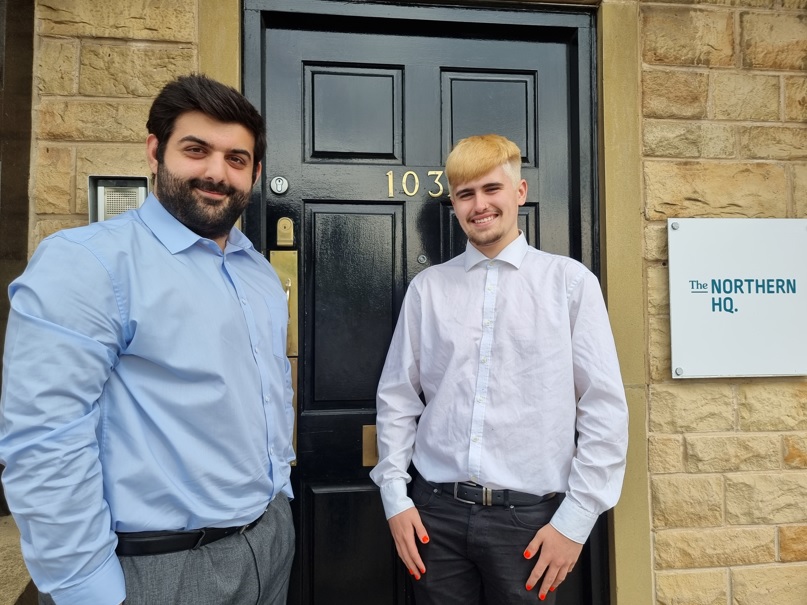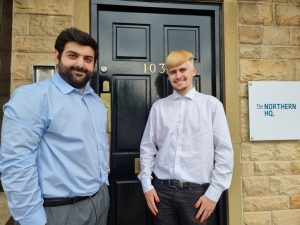 PR and marketing agency, Loaded PR, has expanded its current team with the appointment of two more recruits.
The growing agency has appointed Rhys Westerby as digital marketing apprentice, and Peter Lessani as digital account executive through the Kickstart Scheme.
They are the second and third young people to join the expanding agency in the space of just three months after graduate Ella Wilkinson was appointed PR and social account executive in June.
Loaded PR is a Pudsey-based PR and marketing agency offering a variety of digital marketing and PR services to B2B clients across the globe.
The agency was launched officially in 2019. In July 2021, the firm achieved its biggest turnover yet reporting a total revenue of £125,000 – a 104% YOY.
Founder Gemma Birbeck has committed to ensuring the growth of the agency provides opportunities to young people looking to get into the industry.
Westerby, 19, from Farsley, has been offered an apprenticeship which is due to start in mid-September.
He will learn the practices and theory behind what it takes to have a career in marketing, in addition to working at Loaded PR full time.
Lessani, 23, a University of Westminster graduate, was hired through the Government's Kickstart scheme for an initial period of six months.
With a degree in Computer Science and Game Development, he has specialist knowledge in the tech and digital fields, making him an ideal candidate to work alongside Loaded PR's array of tech and SaaS clients.
He said: "I'm incredibly excited to be working at Loaded PR. I've had previous experience in the tech industry and being able to take my knowledge and apply it to our client's strategy is a new challenge I'm looking forward to tackling."
Westerby added: "Having already started work in the Loaded PR office, I'm even more eager to start my apprenticeship.
"I'm ready to start my professional career and having the opportunity to learn on the job suits my learning style and gives me the chance to put my theoretical knowledge into practice with Loaded PR."
Birbeck said: "I'm a massive advocate for education and giving young people the chance to succeed and learn is something I committed myself to when I started the agency.
"Professional development is so important, we never stop learning and I'm looking forward to seeing how our two new team members grow into their roles."
:::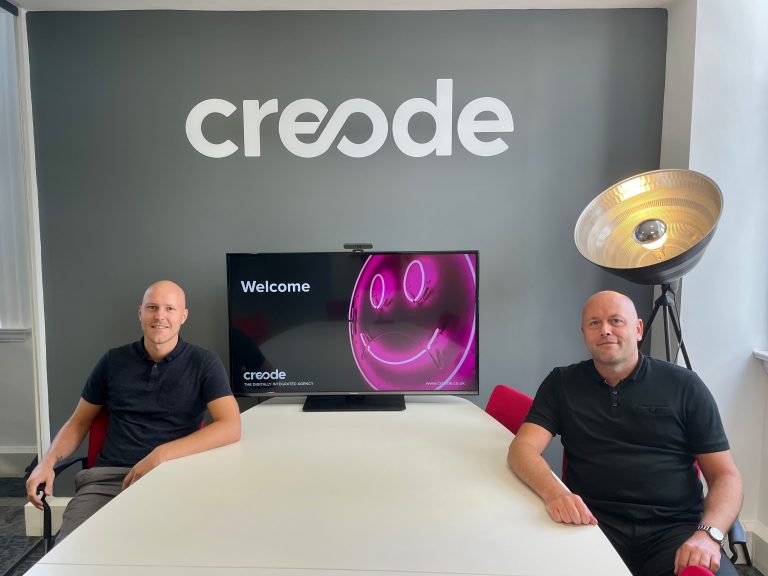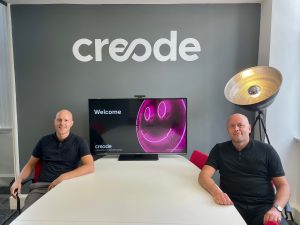 Italy-based, Arduino, the world's largest open source hardware and software company has partnered with Leeds digital marketing agency, Creode.
The agency has been briefed to produce a number of high profile integrated campaigns in Europe and the USA for the tech giant's Opla IoT Kit.
Creode will develop and execute strategic campaigns in both the B2B and consumer space, to help reinforce Arduino as one of the world's leading innovators in Internet of Things (IoT) technology.
Keith Jackson, of Arduino, said: "In response to our brief, Creode demonstrated not only that they have experience of producing work for international markets, but also that they have a solid technical understanding of the way our products work, who our audiences are and how our technology can be applied to many different commercial applications.
"The work they are developing focuses on how the products and services we provide can bring massive changes to the everyday lives of people around the globe.
"The IoT market can often be perceived as complex, but Creode have been able to bring real clarity to the messages, which form part of our campaign."
Hundreds of thousands of developers, designers, engineers and students around the world use Arduino to innovate in music, games, toys, smart homes, farming, smart vehicles and many more applications.
Philip Crampton, strategy director at Creode, said: "Arduino is just the kind of brand that through working collaboratively with the client allows us to apply both the technical and creative minds we have within our business, a true combination of logic and magic.
"Today the world we live in is more connected than ever, and it is incredibly exciting to be involved with a company that is leading the field in this area."
Creode's performance media director, Dan Rospedzihowski, added: "These are very exciting times for us right now, having just designed, built and launched the website for this year's Leeds Digital Festival—one of the highest profile events on the digital calendar.
"To be entrusted with projects in your own back yard and globally, is a testament to our very talented team here."