College partnership launches eSports programme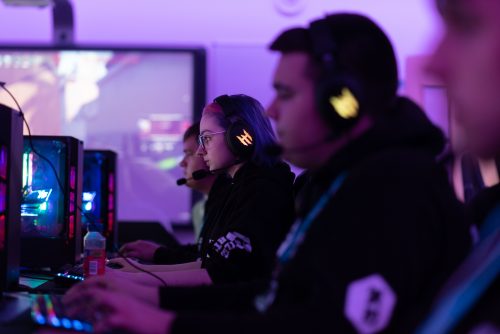 X

Register for free to receive latest news stories direct to your inbox
Register
CityFibre, the UK's largest independent full fibre platform, has partnered with Kirklees College to launch an eSports course that will be held at the college's new fit-for-purpose eSports room. The curriculum will include a coding workshop with local BAFTA-nominated game designer, Zach Cundall, and the college ultimately plans to launch its own team.
Competitive online gaming, dubbed eSports, is becoming a huge spectator sport and a growing fixture in households across the UK, while the players can with some prize-pools in the millions of pounds.
Seeing an opportunity to support this sector, Kirklees College has established a dedicated eSports room, with the support of CityFibre, that will play host to students on the course and form a base for the Kirklees eSports team. The course will cover all aspects of the gaming industry, including games, teams and tournaments, streaming, planning an event, establishing an eSports organisation, starting an enterprise within the industry and promoting positive health and wellbeing.
As part of the partnership, CityFibre is funding a coding workshop which will be delivered via interactive sessions with live chat over Discord and will teach students how to utilise leading 3D creation platform, Unreal Engine.
Steve Moore, city manager at CityFibre, said: "eSports has truly exploded in popularity in recent years and we're excited to support Kirklees College as it grows in this space. We are no longer talking about gaming being a niche audience – this is a mainstream industry and it's great to see this reflected in what Kirklees College offers to its students.
"Beyond financial support we're also hopeful that the network we're building in Huddersfield, as well as those across the UK, will play an important role in overcoming poor connectivity barriers for gamers, students and developers alike."
Furkan Uddin, curriculum area manager for business management, IT and digital computing at Kirklees College added: "We are excited to be working in partnership with CityFibre on the launch of our eSports room. eSports is becoming increasingly popular and the introduction of this course has allowed us to expand our offer to reflect the needs of the industry and position ourselves as a leading provider of digital technologies in the region. This new state-of-the-art room will allow us to create an inspiring learning environment with cutting-edge technology to provide our students with a solid foundation to build a successful gaming career."