Arts, culture and heritage sector to receive funding boost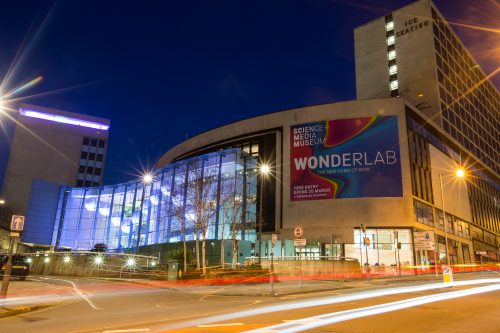 X

Register for free to receive latest news stories direct to your inbox
Register
The arts, culture and heritage sector in Yorkshire are set for a boost with two new funding streams launched.
The South Yorkshire Mayoral Combined Authority (SYMCA) of funding worth £1m. The fund is part of South Yorkshire's ARG (Additional Restrictions Grant), which has so far provided South Yorkshire businesses with over £45m of support during the pandemic.
This is the first time that the Mayoral Combined Authority has made specific funding available to the arts, culture and heritage sector in recognition of the value it has to the local economy, by creating jobs, enriching the lives of local people and reinforcing South Yorkshire's reputation as a tourism destination.
Mayor of South Yorkshire, Dan Jarvis, said: "There is no doubt that South Yorkshire is home to a wealth of creative talent. The arts, culture and heritage sectors have been hit hard by the impact of the pandemic and investing in these areas is an essential part of their recovery and renewal. The fund will go a long way towards creating more sustainable communities, vibrant places and enhancing our strong local identities, as well as contributing to our economic recovery."
The £1m Funding will be managed by South Yorkshire's local authorities, who will distribute the fund through the commissioning of cultural events, activities or projects, with some businesses potentially eligible for micro grants.
Jarvis added: "If supported and nurtured, the Creative Industries can help drive growth and realise untapped potential. Because, in its truest sense, levelling up is about more than just the economy, it's about improving how people feel about where they live. Culture adds colour to people's lives and makes a place somewhere people want to live, study, work, visit and invest in."
The funding announcement comes at a time when the spotlight is shining on South Yorkshire with the worldwide film release of the Sheffield success story, Everybody's Talking about Jamie. To mark and celebrate this, the authority, in partnership with the Showroom/Workstation Sheffield and Sheffield Theatres, are hosting a Cultural and Creative Industries Summit, with Mayor Dan Jarvis opening the event.
In West Yorkshire, Bradford Council has opened a new large grants programme that will support eight new cultural projects.
The projects include a app to make the heritage of Saltaire more accessible, a film and arts festival in Keighley, a literacy project, a multi-media project exploring the heritage the district's Black Community as well as a new musical and a poetry project recording memories of growing up in the 1970s.
Bradford Council's Large Arts, Culture and Heritage Grant Fund, which can award up to £15,000 of funding per project, has been designed following the launch of Bradford's new Cultural Strategy, Culture is Our Plan. This is the first of two opportunities to apply for these new funds which will support new projects, events and other cultural activities that will engage communities from across the whole of the district and also promote the district to wider audiences. The programme is open twice a year with the second opportunity closing 26 January 2022.
The awards for this round total £51,500 with all eight projects set to deliver initiatives across the Bradford district over the next six months.
The projects awarded funding from this round are:
Keighley Arts and Film Festival (KAFF) – KAFF aims to deliver a quality and robust programme of Arts, Cultural and Heritage events from 8 to 10 of October. They will collaborate with various local organisations including Keighley Pride, Cecil Green Arts, Keighley Creative for a series of events including the premiere of 'Rombald' – The Stone Giant at Cliffe Castle and a lantern parade following a series of workshops where people can make their own lantern to take part in the parade which will be based on Mythical Beasts including the Bradford Boar and the Cottingley Fairies
National Literacy Trust 'The Bradford Stories Bus' – Arts and cultural events for children and families who live in some of the most disadvantaged parts of the district. The events, led by local artists from underrepresented communities, encouraging and inspiring local children to explore their creativity whilst building their literacy skills.
Making Saltaire's heritage more accessible – Providing funding towards a self-guided tour app for the UNESCO World Heritage Site with trails and visitor information to improve the interpretation and understanding and enhance the visitor experience.
Tim Smith: Island To Island – An outreach/exhibition project using multi-media to explore Caribbean culture among communities in Bradford. The project has four elements: community outreach, collaborative working, an exhibition at Cartwright Hall and associated development work for a longer term heritage project with Bradford's Black communities.
Kirsty Taylor: Cash Converters: the Musical – The grant will fund research and development for Cash Converters: the Musical. This project will support the development of a unique site-specific theatre show, telling the story of people who live hand-to-mouth, trading in the kettle on Monday because they really need a fiver only to buy it back on Friday. Using an empty shop, grime artists and new technologies – Cash Converters: the Musical will be a live arts experience, a night out; storytelling for our times, for and of working-class people.
Inter-cultured festival – A festival of arts and cultural performances, workshops, interventions and conversations led by local minority communities in the Bradford district. The festival offers an important opportunity for marginalised, under-represented, sanctuary seeking communities in Bradford to have a voice and showcase their talents.
National Science and Media Museum – Widescreen Weekend celebrates its 25th anniversary, with four days of cinema magic. The programme will feature archive film, stunning restorations, cult classics and high-profile guests. Yorkshire Games Festival will inspire future digital creators across three main strands; Game Talks Conference, Young Developers Conference and Let's Play Family Weekend.
Jumping the Middings – Memories of the Seventies – Alongside Bradford born author Abda Khan, Bradford poet Shareena Lee Sati will deliver virtual creative writing and poetry workshops to people from diverse backgrounds aged 50 and over to explore and preserve memories of growing in the Bradford district in the 1970's. The project will finish with two sharing events where participants will be able to read and talk about their work.
Councillor Sarah Ferriby, Bradford Council's Executive Member for Healthy People and Places, said: "We are delighted to be able to announce the latest round of successful bids for funding from our grants programme. The Bradford district has such a vivid and diverse creative sector which has been hit hard by the COVID-19 pandemic, so it's great that we are able to support these cultural projects to engage local communities from across the whole of the district."