Fantastic speaker line-up revealed for Disruptors North conference

The agenda has today been launched for Disruptors North, revealing 35 confirmed speakers for the 11 sessions in a packed and wide-ranging day.
The tech-led virtual conference is free to attend and takes place on Wednesday, October 20. It is being curated by TheBusinessDesk.com and is aimed as businesses who want to be informed and inspired about how technology can be a positive disruptor, learning from industry leaders.
The confirmed speakers include:
– UKFast chief executive Ian Brown
– BankNorth chief executive Jonathan Thompson
– Sarah Tulip, head of digital transformation, BJSS
– Panintelligence COO Charlotte Bailey
– Dan Graham, CTO at 247 Group
– Steve Pimblett, chief data officer, Very Group
– Tech North Advocates co-founder Naomi Timperley
– Kirsty Devlin, head of growth, Manchester and Leeds Codes
– Steve Caughey, director of the National Innovation Centre for Data
– Anna Dick, CTO at HiringHub and non-executive director at Tech Nation
International voices include Dan Isaacs, chief technology officer at the Digital Twin Consortium, and Florian Marcus from the e-Estonia Briefing Centre.
More speakers will be announced in the run-up to Disruptors North.
Click here to check out the agenda and confirmed speakers then register for your free place:

Disruptors North's headline sponsors are Deloitte, Clarion, UKFast and Quba. The virtual conference is also being sponsored by Nexus, Curveblock, Stickyeyes, Northern Powerhouse Investment Fund and Ribble.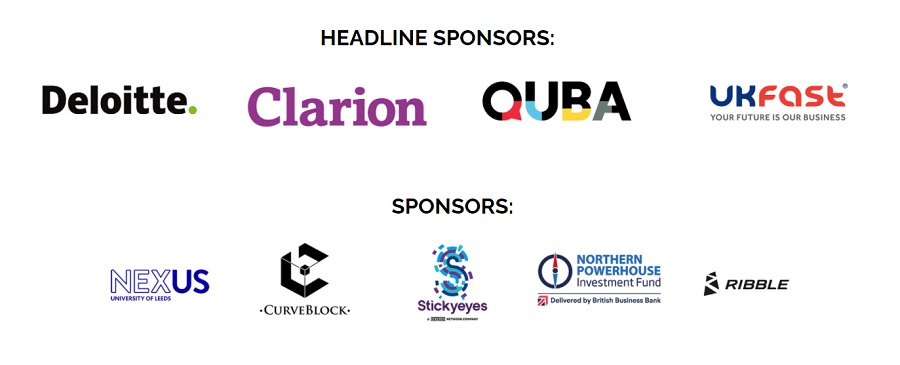 The shockwaves from the pandemic have combined with the acceleration of technological progress to give a jolt to every company, in every sector, in every geography.
The North of England was already working hard to be at the forefront of the technology that will shape the lives we have in the future.
These innovations that are changing everything from how we shop, how we heat our homes, and how we stay safe online, to how our football teams find the next superstar, and how we grow our businesses are all being imagined and implemented here.
Disruptors North is a one day virtual event that will showcase the businesses already leading the charge and the next generation of entrepreneurs and companies that are aiming to transform the regional, national and global economy.
It will encourage and inspire business leaders and managers who know they need to become a disruptor. It will also inform you on what is being done by our politicians and policymakers to attract technology companies and investments, boost skills and create the conditions for innovative businesses to flourish.
The event will feature experienced business leaders and entrepreneurs alongside some of the most exciting young technology companies from across the North.
Secure your free place now and join the Disruptors on Wednesday, October 20:

---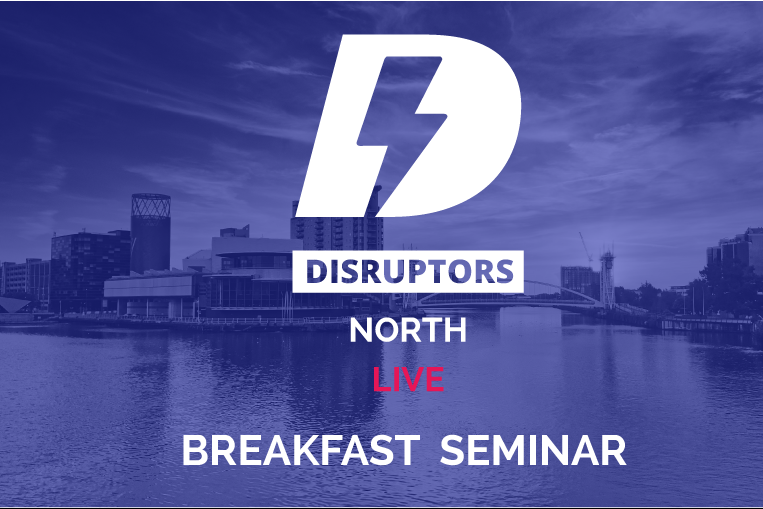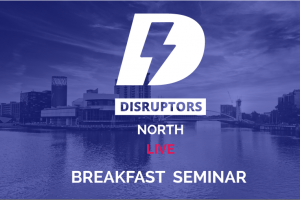 DISRUPTORS NORTH LIVE EVENT: THURSDAY OCTOBER 7, LEEDS
Ahead of the upcoming free one day conference, Disruptors North, TheBusinessDesk.com is hosting an in person seminar that will consider the North's strengths and analyse how it can make the most of its current successes in attracting Tech-led FDI projects to deliver economic growth.
Attendees at this free breakfast seminar hosted at Nexus in Leeds will hear from Sir Roger Marsh OBE about how the North's tradition of innovation is helping shape its future attractiveness as well as from founder of dynamic start-up WeDrifters Naudia Salmon about why she chose to relocate to the region to support her business.
Marsh and Salmon will also be joined by Gordon Bateman, the founder of Investor Ladder, a non-commercial, invite-only network which brings together equity investors from all stages, geographies and sectors to focus on the North of England. Together they will discuss why a number of global businesses and investors are currently focusing their eyes on the North and how we can capitalise upon this to for the benefit of the whole Northern economy.
To find out more information and to secure your place at this in-person event on Thursday 7 October, click here.