People: Switalskis; Ware & Kay Solicitors; Clarion; and more
The Switalskis group has promoted three associate solicitors to the role of director as the business rewards its home-grown talent and builds on its plans for the future.
Jennifer Heckingbottom, who oversees the Child Care Law team in Sheffield; Catrin Lloyd, who leads the Wills & Probate team; and Charlotte Reeves, an experienced Clinical Negligence and Inquests solicitor, have all been promoted to director in recognition of their talent, exceptional client handling, commitment and determination.
Heckingbottom joined Switalskis in September 2007 as a paralegal, based out of Leeds. She moved to the firm's Sheffield office in June this year.
Lloyd arrived in 2010 to head the Wills & Probate team, managing what is now one of the fastest-growing teams in the business following significant investment.
Charlotte Reeves joined the Clinical Negligence department in 2010, specialising in complex obstetric injury cases. She is also a member of the Law Society's Clinical Negligence panel.
John Durkan, managing director, said: "Harnessing talent and retaining expertise within our teams is extremely important to us as we continue to grow organically and through acquisition.
"We are delighted to promote three of our outstanding associate solicitors onto the board of directors.
"All three individuals have shown real leadership qualities as well as being very good lawyers and continued to make significant contributions to their departments and the business.
"They are each at the top of their respective areas of specialism and I look forward to working closely with them to further support their career aspirations."
:::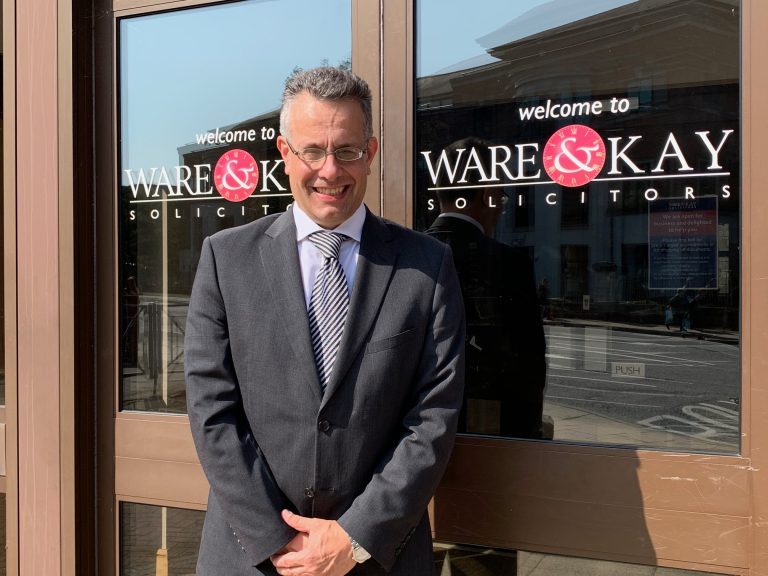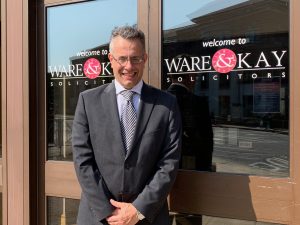 Law firm Ware & Kay Solicitors, which has offices in York, Wetherby and Malton, has made a new key appointment.
David Hyams will assume the role of managing director from 1 October to drive the firm forward and deliver its growth strategy.
Hyams, who has been a director and head of commercial property since 2003, will head the firm as part of the strategic plan for the future.
Having considerable operational experience, he will be bringing a wealth of managerial insight to the role and will work closely with his colleagues across the firm's other offices.
His appointment will help take the firm to the next stage of its development after a strong 2020 which saw Ware & Kay achieve one of its best financial performances since it was founded in 1812.
Hyams will be looking at ways to develop the business. These include identifying new growth areas and enhancing the firm's business development strategy.
He said: "Ware & Kay has a long history of providing legal services across Yorkshire. We adapted brilliantly to the challenges presented by Covid and continue to support clients in every way possible.
"I am very proud of the whole team and what they have achieved particularly in the last 18 months.
"We have a fantastic business with a very bright future, driven by skilled, dedicated and professional people.
"We are in a strong position to continue its growth and I am relishing the opportunity to lead the firm forward and beyond to future opportunities and success."
:::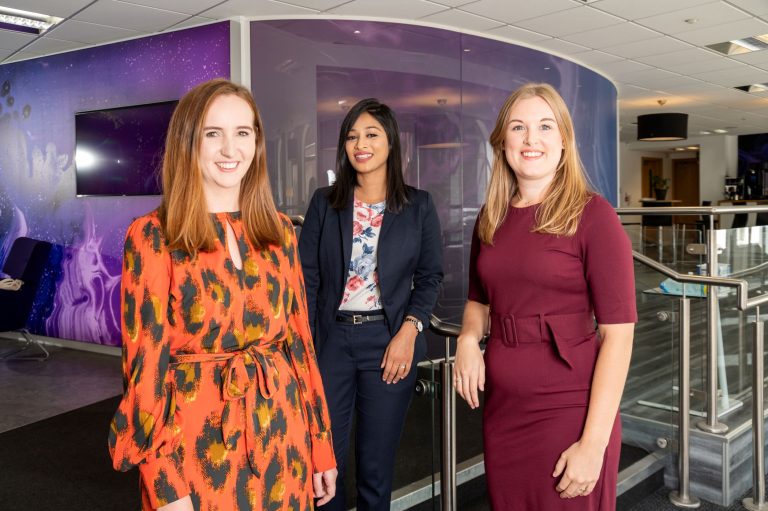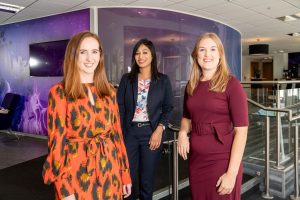 Another three trainees at Clarion have been retained following their qualification.
On 1 September, Grace Parker qualified into the family team, Rana Akram moved into the employment team and Lucy Entwistle joined the real estate team.
Parker completed an LLM Legal Practice (LPC) at University of Central Lancashire after having undertaken a Graduate Diploma in Law at the university.
Akram gained an LLB (Hons) in Law, First Class, from University of Leeds before studying an LPC in Law at University of Law.
Finally, Entwistle undertook an LLB (Hons) in Law, at University of York before working as a paralegal at Clarion for a year prior to her training contract.
In September, Clarion also welcomed nine new trainee solicitors: Brandon Bradley (private wealth), Ross Boddy (employment), Laura Savio (intellectual property), Daniel Shaw (banking), Melissa Rycroft (corporate), Harry Beckett (business restructuring and insolvency), Jonathan Schneider (commercial dispute resolution), Becky Walters (banking), Amy Parry (construction), Brook Dempsey (commercial) and Abi Walker (contentious private client).
Martin Grange, partner, who heads the trainee programme at Clarion, said: "Despite the turbulence of the last year, our commitment to attracting new legal talent and supporting career progression remains undaunted.
"Fortunately, the Clarion team have been busy helping clients navigate through the current challenges and, indeed, finding new opportunities to build their businesses.
"With demand for our services growing in Yorkshire and beyond, it's vital we continue to expand our team and a key part of this strategy is ensuring we have sufficient numbers of talented solicitors coming through the ranks to assist our clients during our growth.
"It's great news not only that three excellent trainees have secured permanent NQ roles with the firm, but also that we have another nine young people becoming first year trainees and embarking on their legal careers with us."
:::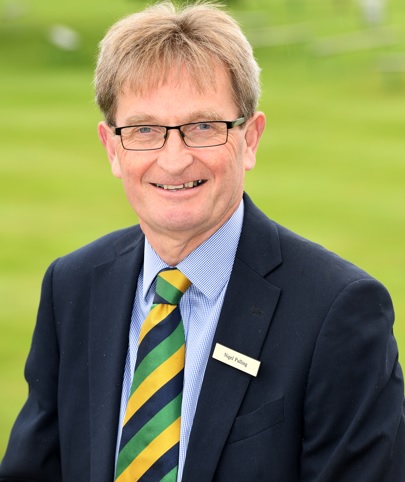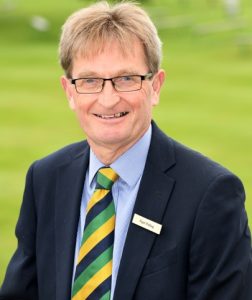 Chief executive of the Yorkshire Agricultural Society, Nigel Pulling, is due to retire after over 20 years at the helm.
He will retire from his role in March 2022 after overseeing a number of successful commercial projects across the Great Yorkshire Showground.
This includes the building of Fodder, the Regional Agricultural Centre (the Society's HQ) and the multi-million pound rebuild of Hall 1 in the Yorkshire Event Centre.
In 2017, he was awarded an Award of the Associateship of Royal Agricultural Societies (ARAgS) at the House of Lords for outstanding contribution to agriculture.
Pulling joined the society in 2001 when the Great Yorkshire Show was cancelled due to Foot and Mouth disease. This was the first time GYS had been cancelled other than for the two World Wars.
He noted the similarities between planning for the Great Yorkshire Show in 2002 against a backdrop of strict bio-security controls and regulations, and planning for this year's Show under strict Covid regulations.
He said: "We overcame the tough challenges on both occasions to deliver successful Great Yorkshire Shows and I couldn't have ended my tenure on a better show.
"We were devastated to cancel last year and despite the challenges and restrictions placed on this year's event, it was an incredible achievement for the team.
"The atmosphere of celebration and enjoyment from both the farming community and visitors was second to none."
He says it is now time to step into retirement and to hand over the reins to the next chief executive who can take the Society into its next chapter.
Pulling added: "I leave my role on a high, the Great Yorkshire Show is in a strong position ready for next year.
"Events are returning to the Showground after this difficult 18 months, the charitable activities team is stronger than ever before in its support for farming families and promotion of agriculture to the next generation – and I know it will go from strength to strength."
Rob Copley, chairman of trustees, said: "Nigel has been a real asset, he is hugely respected in the industry and his leadership has taken the Society up to the next level.
"On behalf of all the trustee and council members past and present I want to thank him for his hard work, determination and expertise."