Agency roundup: madeby.studio; CreativeRace; Youbee Media; and more
A creative and digital agency, with a green conscience, launched by two Leeds University students saw profits boom tenfold during lockdown.
madeby.studio was set up in 2019 by Matt Wheeler and Sam Taylor in their final year of a Graphic and Communication Design degree at the University of Leeds.
By September 2020 the pair, who offer services from website design and search engine optimisation through to brand development and motion graphics, had moved into new offices at Dock Street in the city and taken on a paid intern.
Wheeler said: "The growth of the company has been phenomenal, but perhaps that is not surprising as a good online presence has become even more important for businesses during lockdown."
The company, which has been given help by AD:VENTURE, a support programme for new businesses in North and West Yorkshire, saw turnover triple during lockdown, with profit increasing nearly ten times.
Before they had finished their degrees, Wheeler and Taylor came third in a pre-trading business competition and were offered a place at the university's Nexus business hub, where they stayed for a year after graduation.
They have since moved into the new offices and have been listed in the Digital Enterprise Top 100.
Because of their concerns about climate change, the pair, have committed to the agency being carbon negative, with support for schemes that offset carbon for the office and for the team's emissions outside work.
Their success has been helped by AD:VENTURE, which is part-funded by the European Regional Development Fund (ERDF) and supports businesses that are pre-start or less than three years old.
The pair were given a business mentor, the chance to attend online workshops and a grant to help buy new iMacs.
They were also accepted onto Accelerate, a six-month programme of support run for AD:VENTURE by Leeds Beckett University.
Councillor Jonathan Pryor, deputy leader and executive member for economy, culture and education at Leeds City Council, said: "The growth of this agency has been amazing. It's obviously down to their hard work, but it is also very pleasing to see that they acknowledge the support from AD:VENTURE has played a part.
"This is a great example of how the public sector can play a role in helping companies survive and thrive, and create much needed prosperity and jobs for the region."
:::
Independent, integrated agency CreativeRace has been appointed as the new integrated digital marketing partner for Go Car Credit following a competitive pitch process.
Following several in-depth conversations, both businesses' identified core client requirements around achieving brand fame by driving traffic and conversions through SEO and PR activities.
With a 40-year history of using consumer-grounded insights to drive brand strategy, CreativeRace will use exclusive YouGov audience profiling data, coupled with digital data insight from Google Analytics, AdWords and Google Search Console to uncover a brand's true audience behaviour and provide valuable, actionable strategies for performance.
Rob Shaw, Leeds-based CreativeRace's CEO, said: "We are delighted to be appointed by Go Car Credit through a competitive pitch process.
"Our talented team and integrated approach are a perfect fit when supporting clients with carefully identified brand and audience requirements.
"We are looking forward to working closely with Go Car Credit to deliver strategies across multiple services – always grounded in consumer-led insight; they are a fantastic name to bring on board and we are excited to begin working with them."
:::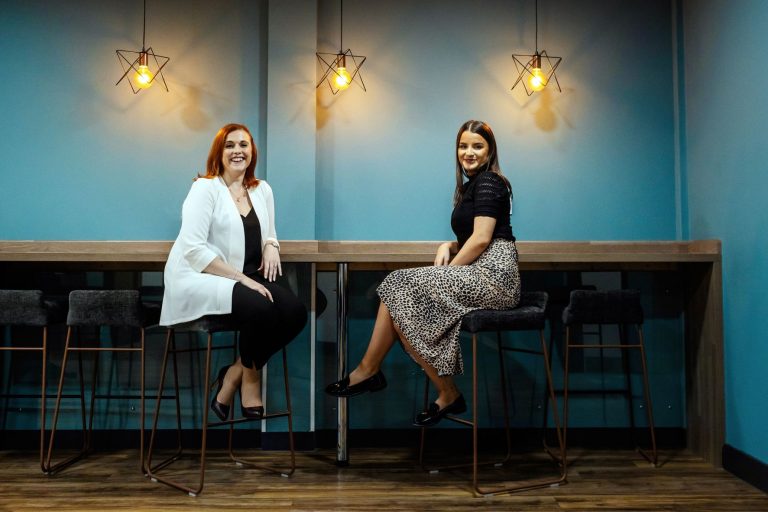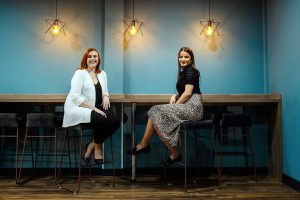 Creative agency Youbee Media is celebrating a successful first year in business after exceeding initial revenue forecasts despite 12 months surrounded by uncertainty.
The agency, which was launched amid the pandemic by founder Rebecca Hopwood, has reported exceeding its forecasted turnover by 60%.
The exceptional growth during the first year also allowed for the team to expand, with Emma Pearson being appointed as apprentice digital marketer in March 2021.
Youbee Media operates from a new office space in Morley and offers marketing services including social media, blog writing, online advertising, websites, direct mail campaigns and email marketing.
The company, which has seen its growth accelerated by grants and support through the AD:VENTURE business support programme, represents 18 brands and works with clients including Saltaire Brewery, DTX Network Services, Life's Little Recipes and Yonda Sports.
Hopwood said: "It's been phenomenal to experience such growth in our first year, and for that I feel so lucky.
"I have been blown away by some of the outstanding business partnerships we have been able to build, and the support offered to clients.
"As a start-up business, I had no idea what to expect – but it seems like we were able to be in the right place at the right time and I can't wait to see what comes next.
"For me, setting up Youbee Media was about flexibility – both my own and that of local businesses.
Pearson added: "When I met Rebecca and saw her ambition for Youbee Media's future, I knew I wanted to be a part of that journey.
"I have been exposed to so many different elements of marketing in a short space of time and seeing the potential for growth at Youbee Media, I am so excited to see where this will lead.
"The clients we work with are amazing, and I'm just thrilled that I get to be a part of their journey too."
Over the next 12 months, the firm plans to hire an additional team member and to continue strengthening relationships with existing and new partners.
:::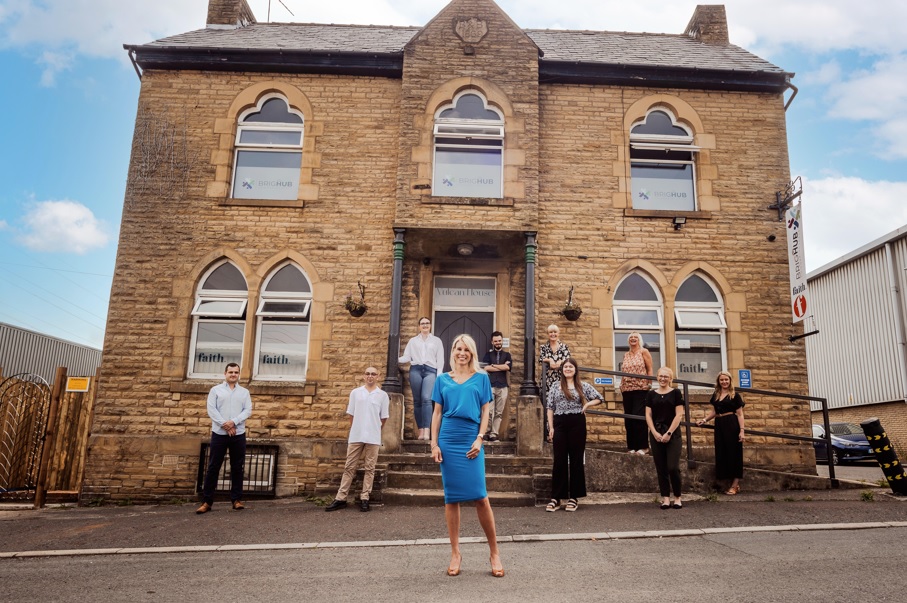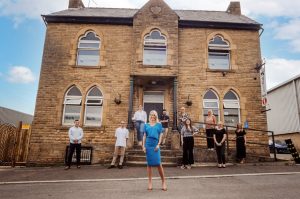 PR and communications specialist Faith is celebrating a trio of client wins that will see the team deliver national and global campaigns for a consumer rights group, a social entrepreneur and an international safety barrier specialist.
The Brighouse-based communications agency was handed the brief to deliver an integrated PR, content and social media campaign for A-SAFE to improve industry safety standards and change perceptions around the impact of workplace accidents.
The UK campaign launched last week and will be rolled out across multiple A-SAFE territories from Mexico to the UAE.
It features real-life amputee Lisa Ramos, who shares her experiences of the devastating impact a workplace accident had on her life.
A-SAFE has been setting the global standard in workplace safety for almost two decades and is a pioneer for driving real change in the industry.
Head of international marketing at A-SAFE, Sharon Hendry, said: "We were impressed with Faith's extensive B2B client experience – the team will provide us with a wealth of strategic advice, PR and social media knowledge.
"We're excited about launching our workplace safety campaign with Faith PR on board."
Faith will also provide media relations, content creation and website management for the Keep Me Posted campaign, that fights for the public's right to receive paper bills and statements without being charged extra.
Keep Me Posted launched in July 2013 and is chaired by Judith Donovan.
The group campaigns against the current trend for organisations increasingly switching customers to digital transactions and charging customers extra for paper communications, arguing that this is not always preferable or suitable for a large proportion of UK consumers.
Donovan said: "Telecoms providers are charging people money just to receive their bills and statements on paper rather than in a digital format, which leaves people paying extra just because they are unable or reluctant to move to online accounts.
"We know the team at Faith will deliver excellent results on ensuring this important campaign message gets heard."
And as previously reported, social activist and entrepreneur Adam Bradford has agreed a retainer contract with Faith to underpin his future ambitions following the recent sale of his BetProtect app.
Bradford developed BetProtect along with his father David, after David's own battle with gambling addiction ultimately led to him being imprisoned for fraud.
The app was sold to industry-leading compliance specialist Crucial Compliance, who will oversee its roll out to millions of players.
Stefanie Hopkins, founder and managing director of Faith, said she was delighted to welcome A-SAFE, Adam Bradford and Keep Me Posted to the client portfolio.
She added: "Being appointed by organisations and individuals with a national and international reach demonstrates the continued confidence of businesses to invest in their PR and social media activity.
"We're looking forward to helping to bolster awareness of all three campaigns."