People: DLA Piper; Armstrong Watson; Walker Morris; and more
Global law firm DLA Piper has appointed Richard Norman as the new office managing partner in Sheffield, replacing Petra Billing who is stepping down following a successful six-year term at the helm.
Norman is a partner, and location head for the Litigation & Regulatory practice and will continue in this role alongside his new position heading the Sheffield office.
He joined the firm in 1994 and has been a partner since 2004. He has considerable experience in litigation and dispute resolution, advising clients on the whole spectrum of commercial disputes and specialises in litigation, mediation and international arbitration.
He works for clients across many industry sectors, including IT, telecoms, life sciences and manufacturing, on how to avoid, manage and resolve disputes.
Norman is the co leader of the International Tech Disputes Team and is also the architect behind WIN (What In-house lawyers Need) which now has a community of over 8500 in-house lawyers.
He said: "As one of the largest law firms in the world we will always be very proud of our connection to the city of Sheffield.
"We have a tremendous community of lawyers delivering outstanding client service and I am looking forward to supporting everyone now and the years to come."
UK managing partner, Liam Cowell, added: "Petra has done an exceptional job leading our people in Sheffield over the last six years.
"Richard will carry on the excellent work in Sheffield and I look forward to working with him closely as he becomes part of the UK Senior Leadership Team."
:::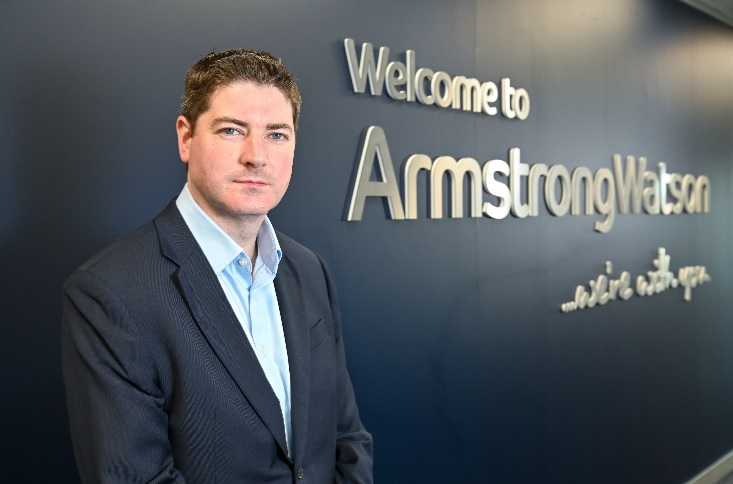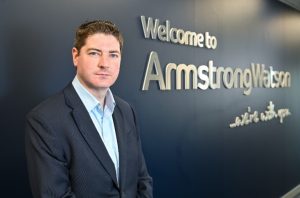 Armstrong Watson LLP, Accountants, Business and Financial Advisers, says James Fraser has joined the team as tax partner.
A highly experienced tax adviser, he will head the Tax Team in Leeds and continue to grow and develop the services for family and owner-managed businesses.
His appointment comes at a time of exceptional growth and follows the firm's acquisition of Volans, Leach & Schofield as well as a full refurbishment of its South Parade office to accommodate the expansion.
Fraser, who moved to Armstrong Watson from Mazars LLP in Leeds, is now the fourth partner to join the Leeds team in the last 12 months, following the appointments of Martin Knaggs and Chris Smart, formerly of Volans Leach and Schofield, and corporate finance partner Chris Archer.
Having worked in the accountancy profession for more than 18 years, with 14 of those spent as a chartered tax adviser, Fraser brings significant expertise of advising owner-managed businesses, in particular balancing the interaction between the company and its shareholders.
He has broad experience of business tax with a particular focus on employee share schemes, corporate restructuring for succession planning and asset protection, R&D tax relief claims and property tax issues.
Fraser said: "Armstrong Watson is currently going through a sustained period of growth in Leeds, with an enviable client base.
"The firm is recognised as a leading provider of high-quality support and advice to owner-managed businesses across all service lines.
"Throughout my professional career I have always enjoyed working with owner-managed businesses and the opportunity to join and lead the firm's tax offering in Leeds, and to work with the firm's client base, is a very exciting opportunity."
CEO and managing partner, Paul Dickson, said: "We're delighted to welcome James to the team in Leeds at such an exciting time for the business.
"His appointment is another key milestone in the development of our Tax Team and ultimately strengthens our aim to be the 'go to' firm for family and owner-managed businesses across the north.
"James's vast experience in dealing with family and owner-managed businesses is the perfect fit for Armstrong Watson and I know he will ensure our clients continue to receive the high-quality service they deserve to help them grow and prosper."
:::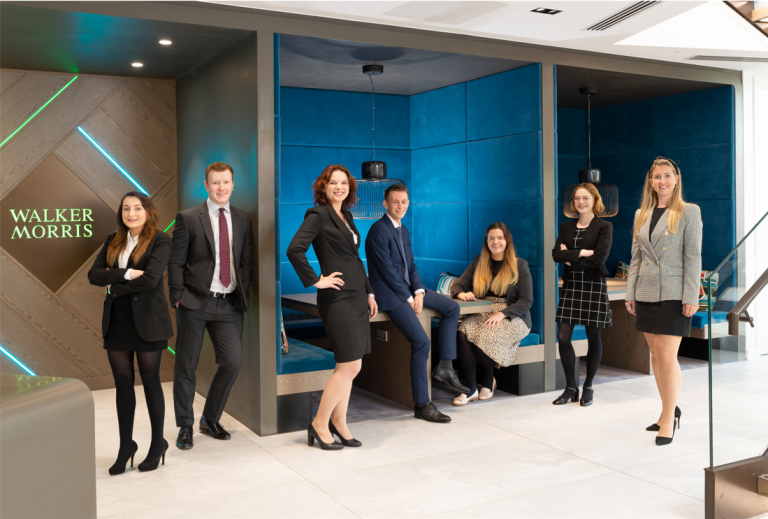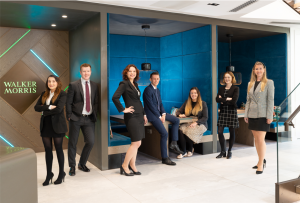 Law firm Walker Morris retained ten of its second-year trainees when they qualified in September, reinforcing the company's commitment to investing in talent and nurturing lawyers of the future.
With a focus on creating engaging and long-term careers for its graduates, Leeds-based Walker Morris will provide the ten newly qualified solicitors with roles in the areas of law they are most excited by.
The graduates will work across a vast range of practice areas from across the firm – including Real Estate, Commercial and Employment.
As well as working within the specialist areas that truly motivate them, the newly qualified solicitors will continue to be mentored by partners and other senior colleagues at the firm.
They will gain exposure to a wide range of deals and clients to support their development and career progression.
Inam Hasan, newly qualified associate, said: "I am delighted to have joined the distinguished Construction & Engineering team as a qualified associate.
"I have already gained invaluable experience in this practice area since working in the department as a trainee, and now regularly advise clients on both non-contentious and contentious Construction matters.
"I have really enjoyed my two years training at Walker Morris, and look forward to developing my expertise with the firm."
Graduate partner, Duncan Lole, added: "Investing in and fostering future talent is at the heart of our growth strategy at Walker Morris and its certainly something I feel passionate about having joined as a graduate myself and progressed to the Partnership.
"After a difficult period for all following the pandemic, we are immensely proud to be able to retain 10 of our talented trainees this year and we look forward to helping them thrive in their legal careers.
"Recruiting and retaining the best talent is important to us and we're excited to have such a diverse and ambitious group of individuals join the Walker Morris family."
This year's retained newly qualified solicitors are:
Micha Hatfield – Commercial
Rebekah Dailey – Restructuring & Insolvency
India Seaton – Sport
Joshua Eaton – Real Estate Litigation
Georgina Gamble – Real Estate
Frances Scarisbrick – Real Estate
Inam Hasan – Construction & Engineering
Amelia Spechko – Construction & Engineering
Adam Melling – Employment
Samantha Paulin – Employment
:::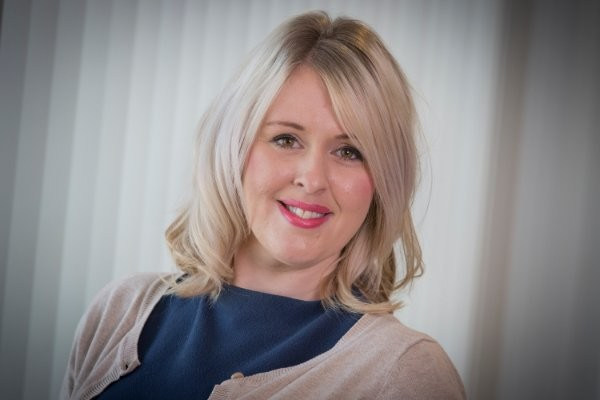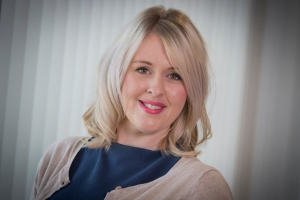 Leeds-based investment non-profit, NorthInvest, has appointed senior business leader, Jordan Dargue, to its board of directors.
Operating across the investment, finance and business growth landscape, Dargue's significant entrepreneurial experience combined with her passion for the Northern SME economy will help drive NorthInvest's strategic direction at a key time for the organisation.
As an innovation and enterprise mentor and advisory board member, Dargue has helped start-ups, early-stage and high-growth businesses across the North, ensuring the region can reach its potential by supporting SME's access to funding from regional and national investors.
She said: "Being asked to join the NorthInvest board of directors is an exciting opportunity and has come at a pivotal time for NorthInvest and for myself as I take on a more active role in developing and delivering the NorthInvest strategy.
"Over the last two years, NorthInvest has grown and developed as a strong organisation developing the right foundations for the early stage investment landscape, supporting many of the Northern key sectors and entrepreneurs.
"I'm excited to be working with our highly-experienced board to support the further development of the Northern funding ecosystem."
Helen Oldham, founding board director of NorthInvest, said: "Jordan's appointment to the Board will bring even greater understanding of the communities we serve and the UK funding ecosystem.
"Her work in delivering the Innovate UK RAIA programme, coaching entrepreneurs and curating funding rounds has been invaluable to the operational side of the business, we now look forward to her involvement in our future strategic direction."