Lender focused on digital growth but impairment charges rise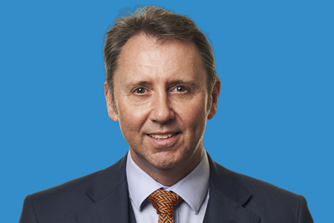 Digital growth is helping subprime lender Morses Club stay resilient in the face of challenges created by Covid-19.
The focus has resulted in pre-tax half-year profits more than doubling, to £1.8m. Revenues rose 4% to £52.4m for the period to August 28, which Morses Club chief executive Paul Smith described as "steady and sustained growth".
However impairment charges were up nearly £5m, to £16.5m, and the group acknowledged "uncertainty" about the impact that the end of furlough and the removal of enhanced Universal Credit may have on customers' ability to repay.
The group "continues to build on the accelerated move towards digital lending", Smith said, which was accelerated by the pandemic.
He said: "Our resilience as a business underpins continued growth in our digital division which has experienced a 172.5% increase in credit issued and a significant increase in customer numbers in the period."
The group, which recently moved its head office to Nottingham but retains a base in Batley, West Yorkshire, expects digital growth to slow to a "steadier pace" but is confident there are "significant opportunities" as it develops a broader digital offering.
Smith added: "The HCC [home-collected credit] division has performed well, despite the challenges brought about by the pandemic, and this has given us a strong foundation to address market demand, particularly in our lending products.
"We continue to maintain our position as one of the market leaders for customers who face financial challenges in accessing lending products."
Morses Club has maintained an interim dividend of 1p, which it said is "demonstrating its confidence in the group's prospects".