People: LCF Law; JM Glendinning; Bradford Chamber Leadership Group; and more
X

Register for free to receive latest news stories direct to your inbox
Register
Yorkshire law firm, LCF Law, has appointed David Mattocks as finance director.
Mattocks, who is a chartered accountant, joins from Keebles LLP, where he spent 13 years as both finance director and chief executive.
He previously worked as finance director at property firm Sanderson Weatherall and with KPMG before that.
Mattocks takes over the role from Cleo Howell, who has managed the finances of the business for the last 20 years.
Howell is leaving LCF Law after deciding to have a career change and use her financial experience to become a part-time mortgage and financial advisor.
Simon Stell, managing partner at LCF Law, said: "David is a chartered accountant with an MBA and has a vast amount of experience working in the legal sector.
"Responsible for planning, implementing, and managing all aspects of finance within our growing and ambitious firm, David has the ideal skill sets and expertise for the role."
Mattocks said: "I have worked with and know many of the team at LCF Law, who are all committed to making legal services accessible and affordable to both business and the private individual. I admire the firm's reputation and approachable ethos.
"With a full range of legal services and a successful residential conveyancing business, known as LCF Residential, I'm looking forward to working with the 125-strong team as the firm continues with its strategic growth plans."
:::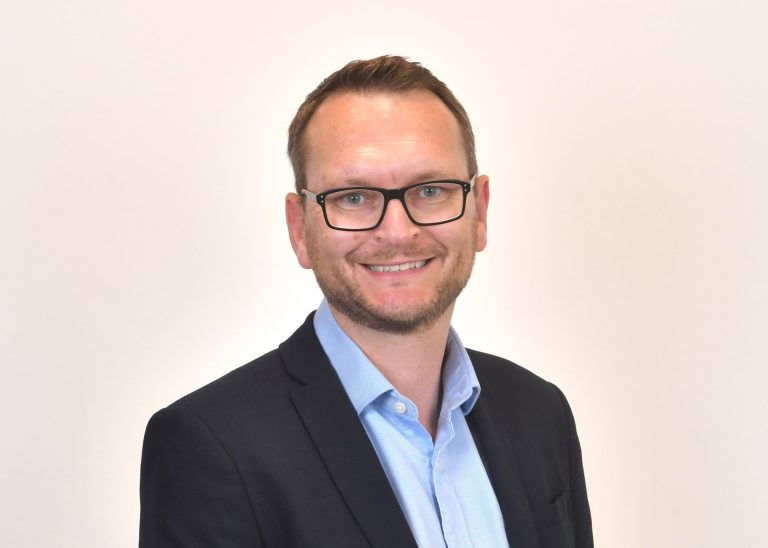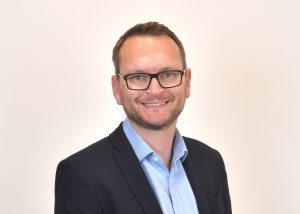 JM Glendinning Professional Risks MD, Jake Fox, has been promoted to managing director responsible for JM Glendinning's eight insurance broking businesses.
Fox joined Leeds-based JM Glendinning in 2015 as a professional indemnity insurance specialist.
He established the firm's Professional Risks business, delivering broking and claims support with an emphasis on providing a high level of service to legal firms across the UK, and brought over 20 years of insurance industry experience to the position.
He succeeds Nick Houghton, who became CEO of the JMG Group, formed following a management buyout in 2020.
Fox is now responsible for the eight JM Glendinning businesses which are based in Yorkshire, the North East, North West and the Midlands. He will also continue to influence the running of the Professional Risks business.
He said: "JM Glendinning is a progressive and ambitious business and I am very pleased to have this opportunity to move it further forwards in this phase of accelerated growth.
"As MD of JM Glendinning, I will be working closely with the leaders of our eight businesses to support their aspirations through organic and acquisitive growth and quality recruitment, to ensure we achieve our target of doubling our premium income from £50m to £100m over the next five years.
"We have a fantastic team and will be doing it the right way, with smiles on our faces."
Houghton said: "Jake is an exceptional business leader and the natural choice to become MD of the JM Glendinning business.
"He built up Professional Risks from a standing start to what is now the most successful division in our group.
"I have always said that the success of this business is down to finding brilliant people and building businesses around them and Jake is the perfect case in point.
"Anyone who has ever met Jake will agree that he is the consummate professional who is an absolute pleasure to work with."
:::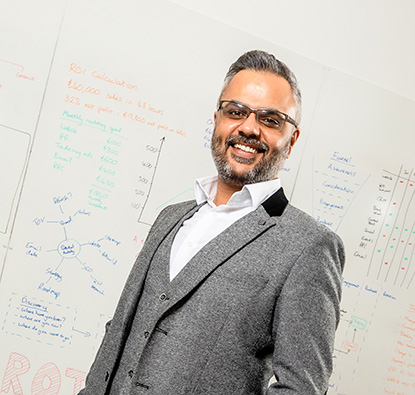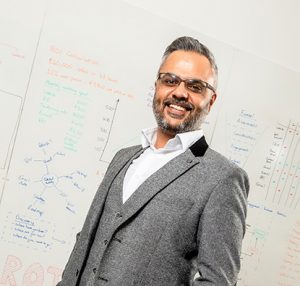 The owner of a Bradford-based digital marketing agency, Xpand, has been elected to the region's key policy-making body, the Bradford Chamber Leadership Group.
Jag Panesar is one of only six to be welcomed to the group following the election of a new president and vice-president in July.
It comes at a time when businesses across the region need and want additional and relevant support as they look to bounce back from the pandemic.
Panesar will use his 14 years plus experience of working side by side with local businesses to work with the West & North Yorkshire Chamber of Commerce to ensure they receive this.
He said: "I'm a true believer in Bradford. It has many great things to shout about and I'm keen to be a part of supporting our local economy's growth after the tough times we've all recently experienced.
"I've been a member of Bradford Chamber of Commerce intermittently since I set up Xpand in 2007.
"With 14 years experience behind me, I'm really looking forward to helping shape the way Bradford businesses are supported."
The West & North Yorkshire Chamber of Commerce exists to support business. Its mission is to be recognised as an essential part of growing businesses by sharing opportunities, knowledge and expertise, with a strong business voice influencing decision makers at all levels.
The Bradford Leadership Group, part of the W&NY Chamber, will focus on developing and shaping the policy on issues affecting Chamber members and help to maintain the Chamber as the best possible voice of business.
Sandy Needham, chief executive at WNY Chamber, said: "We welcome Jag's input into the Leadership Group.
"The Chamber aims to be inclusive and work with businesses of all sizes and sectors. Every year we refresh the Chamber Leadership Group and it's great to have entrepreneurs like Jag playing an active role."
:::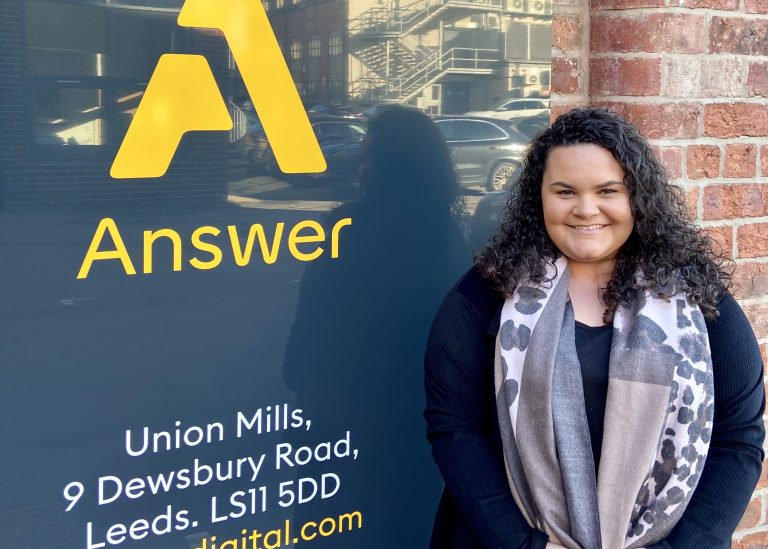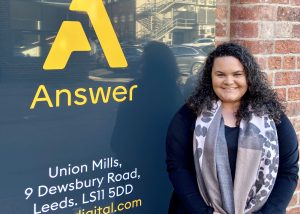 Answer, a digital and IT consultancy based in Leeds, has appointed Sophie Hizzett to support its growth plans.
She joins the consultancy as talent and engagement specialist and will work across the business to champion Answer's culture and develop the employee value proposition to aid staff recruitment and retention.
Hizzett said: "As an employee-owned business, Answer is unusual in the technology sector, and both team members and customers comment on the unique culture here.
"I look forward to working with everyone in the business to bring our values to life and build a compelling employer brand."
She brings a wealth of experience to her new position having worked in various people roles within the manufacturing and service industries.
Answer recently announced it had seen revenues leap 40% in the last financial year and has announced plans to recruit over 100 new roles in the next two years.
Richard Ellis, director of Answer, said: "We've gone from strength-to-strength since the move to employee ownership.
"We are working with global technology companies to deliver projects in areas ranging from artificial intelligence to data integration and interoperability.
"The work we do is only possible through our amazing people, and we want to continue to prioritise them, and our culture, as we grow."
The company is also expanding its Academy, which has fast-tracked young people in digital skills in software development, integration, test automation, and project management over the last six years.
Over half of the staff at Answer Digital are alumni of its Academy, which was created to nurture the next generation of talent for the company.