People: Brown Butler; CPP Group; Holden Smith; and more
X

Register for free to receive latest news stories direct to your inbox
Register
Abi Harris has been promoted to become the new payroll bureau manager at Leeds accountancy firm, Brown Butler.
For more than 20 years she has been supporting businesses in Yorkshire and beyond via the payroll advice she has delivered.
Within her new role, she will help lead the team that manages the payrolls of hundreds of businesses in the region.
This includes managing payroll compliance, developing processes, liaising with HMRC and assisting clients with workplace pension schemes.
Harris also intends to further develop and refine payroll procedures to ensure clients continue to receive an outstanding service from Brown Butler. 
She said: "I am delighted to be taking on the role of payroll bureau manager at Brown Butler.
"When I joined the practice over 20 years ago with minimal experience it was always my goal to deliver an excellent service and I am glad my years of hard work have been recognised in this way.
"It is my intention to continue to grow and broaden our service offering across the north of England so more businesses and their employees can benefit from our advice and support."
Brown Butler director and principal, Steve Hornshaw, congratulated Harris on her appointment.
He said: "Abi has worked immensely hard to get where she is today and continues to deliver excellent advice to our clients – even during the most difficult situations.
"She is always friendly and helpful to both clients and her fellow colleagues, so she is the perfect fit for this role. We are all looking forward to seeing what she can achieve in the months and years to come."
:::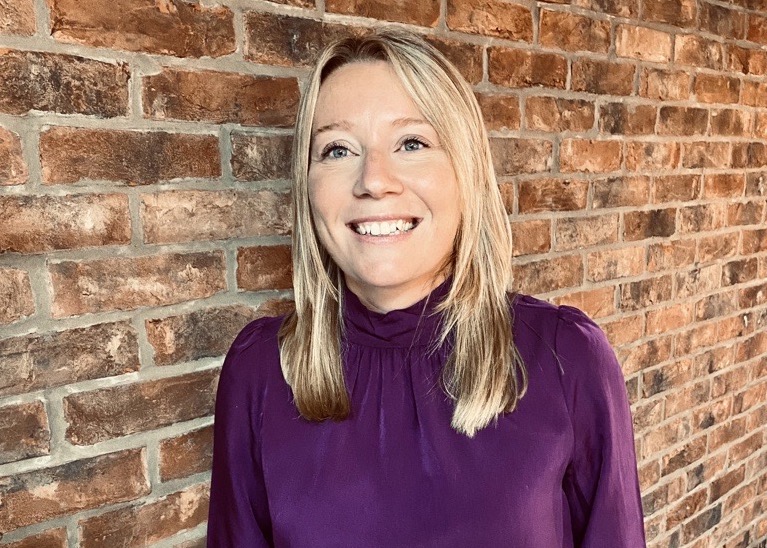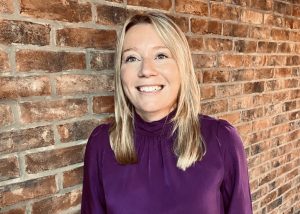 Leeds InsurTech company CPP Group UK has appointed Anna Sant as its new commercial development manager for its Parametrics insurance offerings after a period of significant growth.
Sant will work with the sales, business development and CPP Blink Parametric teams, as well as CPP UK's parent business CPP Group.

She joins CPP UK as a travel insurance expert with significant contacts and experience.
She previously spent 17 years at Moneysupermarket Group, where she rose to the senior management team responsible for the travel insurance distribution and partners over the course of her tenure.
As second in command in the company's travel insurance department, she has worked with all the major UK travel insurance brands and insurers.

Sant brings her wealth of expertise in travel insurance to support the growth of the parametric side of CPP UK.
In summer 2021, the business launched a parametric lost luggage product, Smart Luggage, to help support travellers and the travel insurance sector alike.
Smart Luggage uses parametric technology to provide airline passengers with real-time support and cash assistance in case of loss or delay of their checked in luggage. 

The commercial development manager role has been newly and specially developed for the company to continue to expand its CPP Blink Parametric portfolio and expertise in the travel, home and motor industries.
CPP's UK country CEO, Carl Carter, said: "Anna's appointment couldn't be better timed as holidaymakers are feeling more confident about travelling again and parametric insurance solutions provide a huge opportunity for travel insurance brands and insurers to differentiate themselves, reduce the claims handling burden, whilst significantly improving the customer experience and delight.
"As a well-respected and well-known face in the travel insurance industry, Anna will certainly help to open new doors for CPP Blink Parametrics, develop our existing pipeline and support the company's continued expansion in the UK and Global travel insurance markets, ultimately affirming the importance of parametric technologies in today's travel insurance marketplace."
Sant said: "I'm really excited about the opportunity to help insurers and insurance brands take full advantage of this innovative parametric insurance technology as we emerge from the pandemic and consumers get the opportunity to travel again.

"I look forward to working with the many brands and global insurers that we are already actively engaged with and to working with the innovative and talented CPP Blink Parametric team to cement our reputation as the leader in parametric travel insurance solutions and deliver our broader strategic agenda into other insurance classes as well."
:::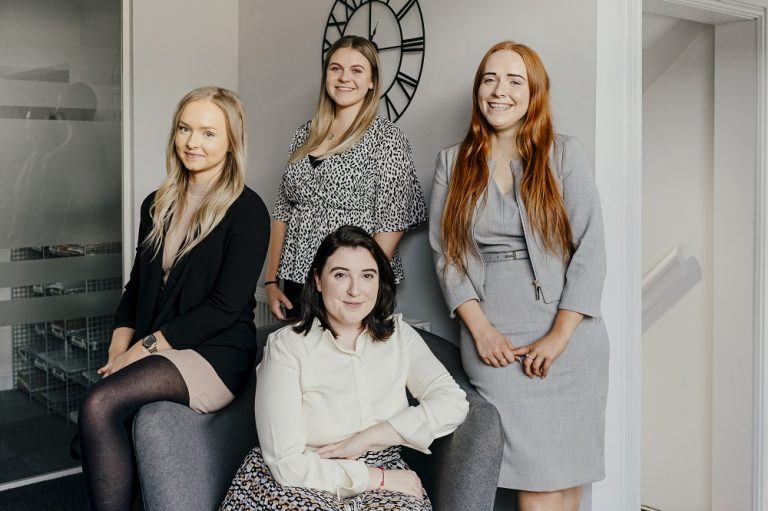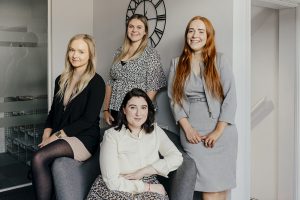 Yorkshire law firm Holden Smith has added three new trainee solicitors to its graduate apprenticeship programme.
The firm has appointed Olivia Cooke, Chelsey Kneen and Alexandra Greene to the programme, which launched in February and is run in partnership with The University of Law (ULaw).
The programme aims to improve social mobility in the legal sector and help candidates from non-traditional legal backgrounds begin a career in law by providing on-the-job training for the new Solicitors Qualifying Exam (SQE), set to be introduced in September this year.
James Smith, co-founder and director at Holden Smith, said "The graduate apprenticeship programme has proved really successful since we introduced it at the start of the year and appointed our first graduate apprentice, Brittany Clark.
"As a forward-thinking firm, we're keen to help open the doors to a career in law for people who may not have considered it, or thought it was out of reach, through an apprenticeship scheme.
"Our latest graduates will train on the job with us alongside their studies at ULaw to prepare them for the two stage SQE assessment while at the same time developing their skills working in a law practice."
David Bancroft, co-founder and director at Holden Smith, added: "Until recently, the route into a career in law has been very prescriptive, but things have moved on.
"We welcome the introduction of the SQE because being able to recruit our future team members from a diverse talent pool is key to the future success of our business."
Matthew Tomlinson, Dean for Leeds and Sheffield at The University of Law, said: "We're delighted to be placing three more graduates with Holden Smith and expanding the programme with them.
"Their forward-thinking and agile approach in creating and developing a legal practice that is attuned to the modern world, and the diversity that world brings, really sets the firm apart and is completely aligned with ULaw's goals of preparing and training students for successful careers."
:::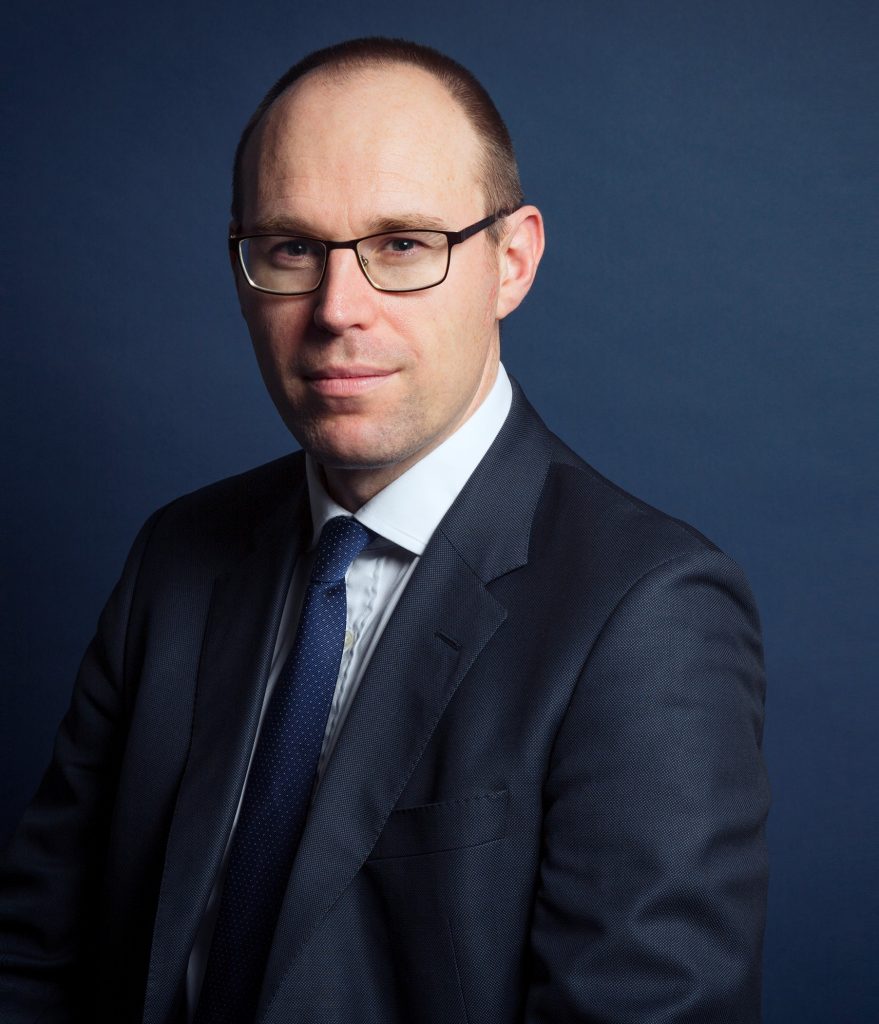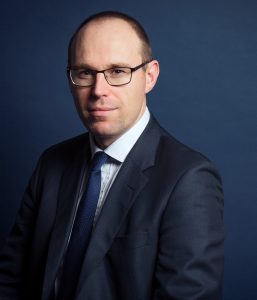 Simon Lewis, from Exchange Chambers in Leeds, has been appointed to the Football Association's Judicial Panel for a three-year term.
It is expected he will be asked to chair hearings on a wide range of matters.
These might include hearings relating to "on-field" issues, such as wrongful dismissals, player misconduct, technical area misconduct, club misconduct or issues relating to crowds.
Alternatively, they might include off-field issues, such as discrimination, anti-doping/drugs, media comments, betting and match-fixing, or matters relating to intermediaries.
The panel deals with cases from across all applicable levels of the game, up to and including the Premier League.
This appointment builds on earlier roles for Lewis in the world of sport: as a chair of disciplinary/regulatory panels for England Boxing and for British Cycling; and as a non-executive director of the West Riding County Football Association.