People: Vapour; 360 Chartered Accountants; Vida Healthcare; and more
Huddersfield-based cloud technology firm, Vapour, has made its latest senior hire.
Experienced industry professional, Glenn Ollivant, has joined the team as senior account director, exactly 15 years after he was first hired and trained by Vapour boss Tim Mercer.
Ollivant switched from selling stainless steel to circuits back in October 2006, when Mercer – then regional sales manager at Virgin Media Business (formerly TeleWest) – saw his potential.
He quickly found his feet in the tech sector, progressing up the ranks at Virgin, before moving on to enterprise sales roles at Kcom and TalkTalk Business.
Departing as TalkTalk's technology and UCaaS (Unified Communications as a Service) specialist, his name remains firmly in the record books having secured what is still one of the company's largest ever deals.
He is now back working alongside some familiar faces, including Vapour's head of transformation and operations Carol McGrotty, and sales manager Alec Stephens – who also propelled their careers following long stints at Virgin.
Ollivant said: "I've watched the Vapour journey with utmost respect for what Tim and the team have done.
"We all knew the market wasn't ready for a pure cloud offering when Vapour was launched in 2013.
"But the ambition, drive and foresight means that bold leap is now paying off – especially because organisations' adoption of cloud tech has rocketed over the past 18 months.
"Working both with partners and now directly with end customers too – on more conventional solutions such as Unified Communications and backups, as well as cutting-edge virtual desktop infrastructures, secure networks for hybrid working, and even robotic process automation – this is absolutely the right next step for me.
"I've set myself bold targets, never mind the goals that have been outlined as part of my role."
His appointment represents the latest senior hire for Vapour, in the year the company rebranded and evolved its toolkit to include next generation cloud tech, far beyond its traditional voice, networks and storage mainstay.
Mercer said: "People of Glenn's calibre don't come along every day. I know – I mentored him!
"But the time is right for us to join forces once again, not least because the market is opening up again and we have the same attitude when it comes to supporting customers.
"His quality of service is outstanding, and he knows exactly what you can achieve in organisations if you're agile, inquisitive and collaborative."
:::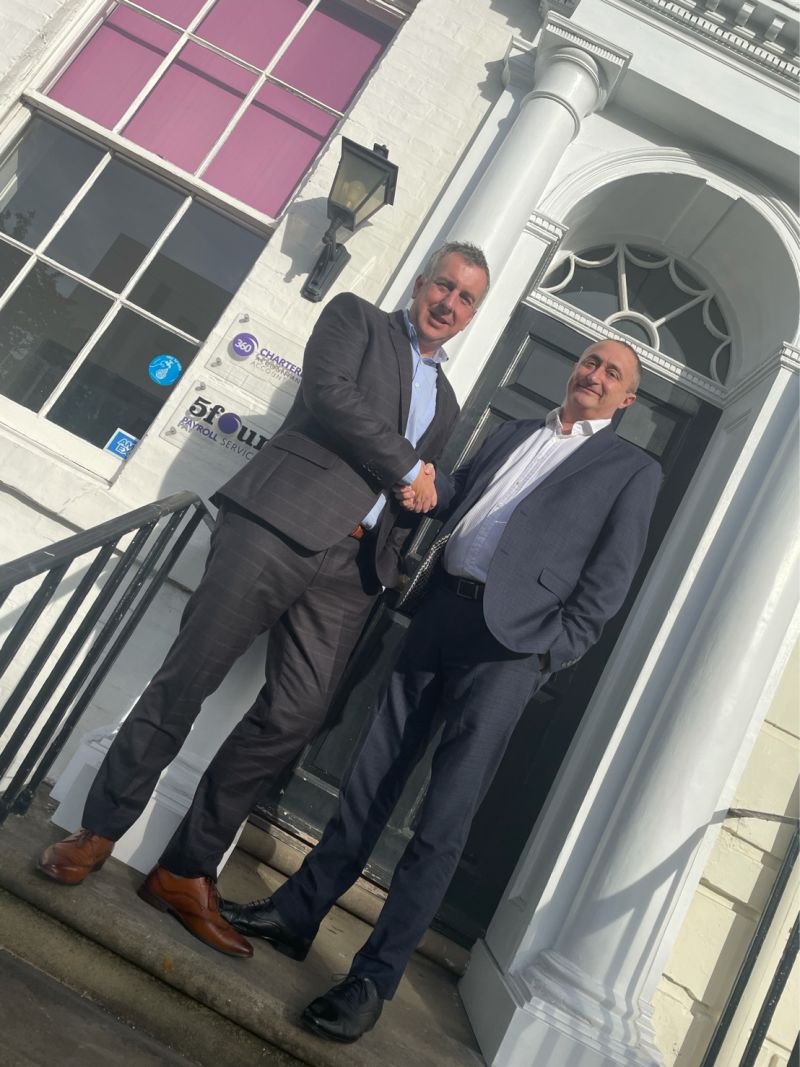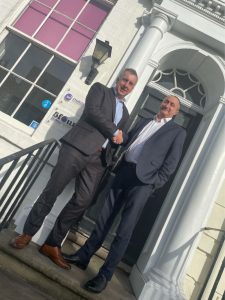 360 Chartered Accountants has welcomed a new practice manager.
Adrian Hunter joins the firm with over 25 years' experience in senior and strategic management roles across the finance, leisure and hospitality industries.
Andy Steele, director of 360, which is based in Hull and East Yorkshire, said: "Adrian is a great addition to 360. His wealth of experience within these specialist sectors will be a fantastic resource not only for 360 but also for many of our clients as they look to adapt and grow in a post pandemic world."
Hunter, who will now be responsible for managing the business on a day-to-day basis, said: "As a proud Hullensian, I am delighted to be joining such a prestigious team that is so full of talent and ambition.
"I'm also really looking forward to renewing and creating even more local relationships in our terrific city."
:::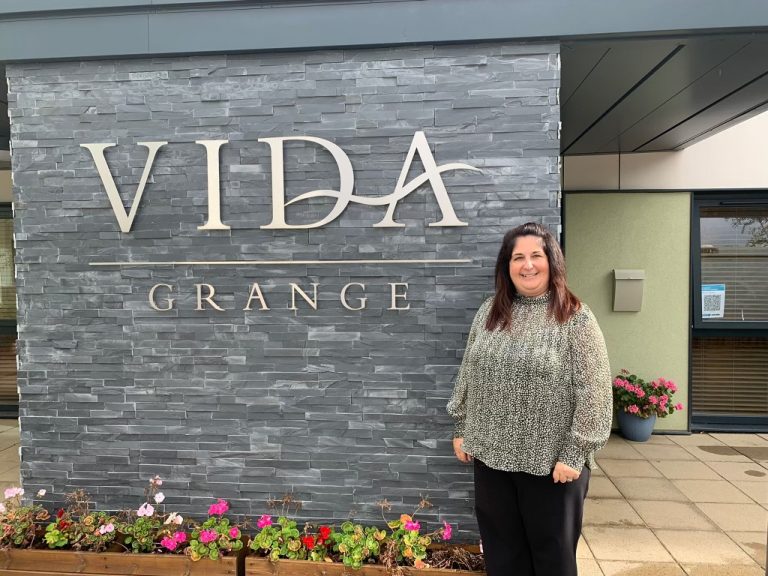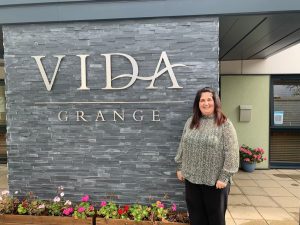 Harrogate-based Vida Healthcare, a provider of specialist dementia care in the UK, has appointed Victoria Edwards as home manager of its care home, Vida Grange, in Pannal.
Edwards will be responsible for the day-to-day management of the home, which includes ensuring those who live at Vida Grange receive the highest standards of care, delivered with dignity and respect. She will lead a team of 250.
She brings with her a wealth of experience, having worked in adult social care since 2007.
She previously carried out roles including regional hospitality specialist, general manager and senior general manager at Barchester Healthcare, where she was responsible for commissioning and running a group of 60 homes.
Edwards also has a Masters in Business Management and in 2017 she was recognised as Outstanding in the caring domain by the Care Quality Commission.
She said: "I'm honoured to be given a role at such a well respected, innovative care home with an award-winning team.
"Vida Healthcare's person-centred philosophy of care really stood out to me and I'm excited to preserve the homes' 'Outstanding' rating by successfully running its operations, ensuring the continued safety of its residents, providing advice and support to residents, families and staff and most importantly, delivering compassionate care for people's loved ones."
James Rycroft, managing director at Vida Healthcare, added: "Despite the recruitment challenges we currently face in our sector, we are continuing to invest in our staff and we're always on the lookout for brilliant nurses, carers and managers, like Victoria, to join us."
:::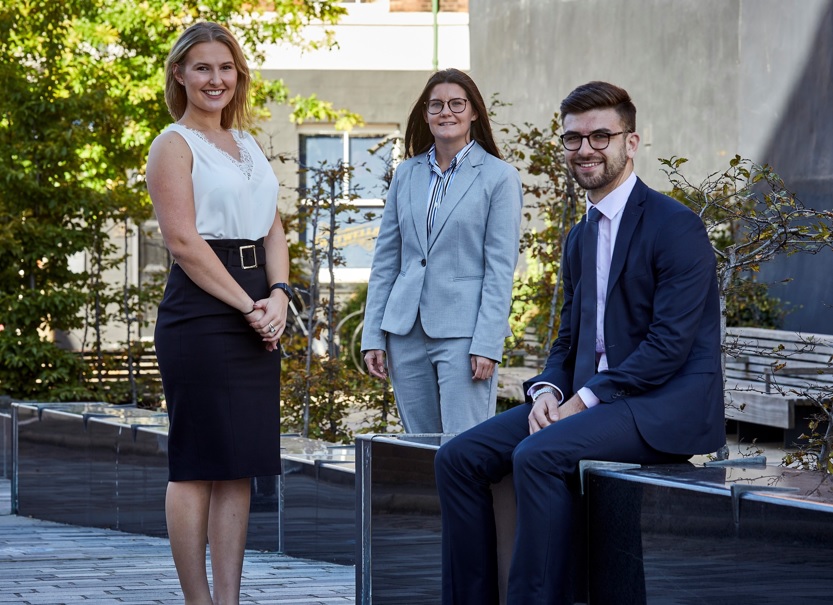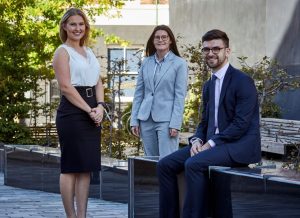 Rollits has confirmed the appointment of graduates Joshua Hobson, Olivia Keith and Emma Richards, who are all local to the firm's offices in Hull and York and have now started their Period of Recognised Training.
Hobson, who lives in Hull, attended Endeavour High School and then St Mary's College Sixth Form.
He gained his LLB Law at the University of Manchester in 2020 and then completed the Legal Practice Course with integrated MSc in Law and Business at the University of Law in Manchester this year.
Keith, from York, attended Melbourne Primary School and then Woldgate School and Sixth Form College in Pocklington.
She gained a degree in English at Liverpool University in 2016 and attended the University of Law in Leeds in 2019 to complete the Graduate Diploma in Law and her Legal Practice Course.
She then worked as a legal assistant at a law firm in York before joining Rollits at the beginning of September
Richards, who lives in Kirk Ella, attended Hull Collegiate School and gained her LLB Law at the University of Hull in 2021 before completing her Legal Practice Course and an integrated MSc in Law and Business at the University of Law in Leeds.
Ralph Gilbert, managing partner of Rollits, said: "We are delighted to welcome three new trainees who bring an interesting and valuable mix of education, experience and interests.
"It is 180 years this year since Rollits was founded by our forebear John Rollit. The anniversary has given us an opportunity to review our proud history and the recruitment of talented young people like Josh, Olivia and Emma from our local area is consistent with our theme of looking back but thinking forward."