Agency roundup: That Works Agency; Journey Further; CDS; and more
Entrepreneur Jordan Hill, 23, has built a six-figure agency within just two years.
He had taken a leap of faith after finding himself unemployed and moving from Scunthorpe to Leeds to start the business with only £900 in the bank.
His company, That Works Agency, specialises in e-commerce marketing and Shopify website development.
The business has become recognised, particularly for its specialist skills and work with some of the biggest influencer-led brands.
After initially delivering all the work himself, Hill began hiring talented specialists when demand increased. They include a dedicated UX designer, and a full end-to-end development team.
His agency now works with some globally recognised e-commerce based brands including Hairburst, CRAFTD, Mr Blanc Teeth and Honu, as well as being an outsourcing partner for several large agencies in London.
Hill said: "It's been an incredible journey and I'm really lucky to be working alongside a fantastic team who are just as passionate as I am about the work we deliver at That Works.
"When I set up the agency, I was mainly operating as a freelancer, offering marketing packages, graphic design and building websites to a handful of small businesses. We've now worked with over 109 clients.
"Since starting out as a marketing apprentice in 2015, I knew I loved what I do.
"However, due to experiencing mental ill-health as a child and teenager, I felt a calling to help other young people.
"So, in my first business, which I did alongside my day job, I created a platform to deliver high-quality, online mental health training to schools. I worked with doctors and mental health experts to provide the best service possible.
"I worked with over 700 schools in total, but with tight budgets and schools closing due to the pandemic, many could no longer sustain paying for mental health training.
"With all the uncertainty, I made the decision to pursue my other passion and focused all my energy on That Works Agency.
"I took a huge risk and left my day job to develop That Works, upping-sticks with only the remainder of my last wage to move to Leeds.
"I wanted to establish the business here due to the city's popular digital presence. Thankfully, the gamble paid off."
:::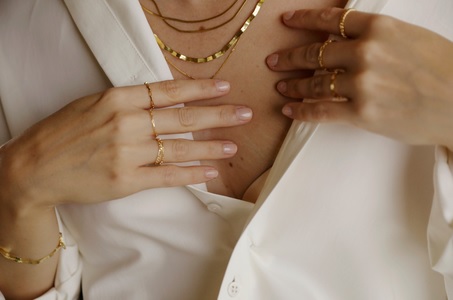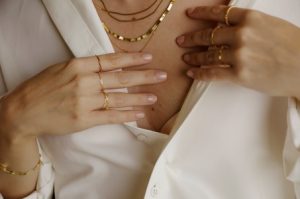 Jewellery retailer, Daisy London, has appointed performance marketing agency, Journey Further, to manage its paid social activity.
Journey Further, which has offices in Leeds, Manchester and London, will lead the brand's paid social strategy which will focus on social growth for Daisy London, with particular focus on boosting sales and brand awareness.
The strategy will involve constant creative testing across extensive audience targeting, working with Daisy London's team to transform its approach to paid social.
Daisy London is a London-based, jewellery brand making handcrafted jewellery in sterling silver and 18ct gold plate.
Nat Kovacs, managing director, said: "Journey Further was recommended to us by an exciting start-up, and we saw first-hand how Journey Further delivered exceptional results. We really liked its approach to paid social and I'm looking forward to seeing what's to come in the future."
Ed Blakeway, head of social at Journey Further, said: "The whole team is really excited to be working with Daisy London and I'm confident our social strategy will help them deliver fantastic results.
"We're really impressed with the company's journey to date and we can't wait to be part of its future."
:::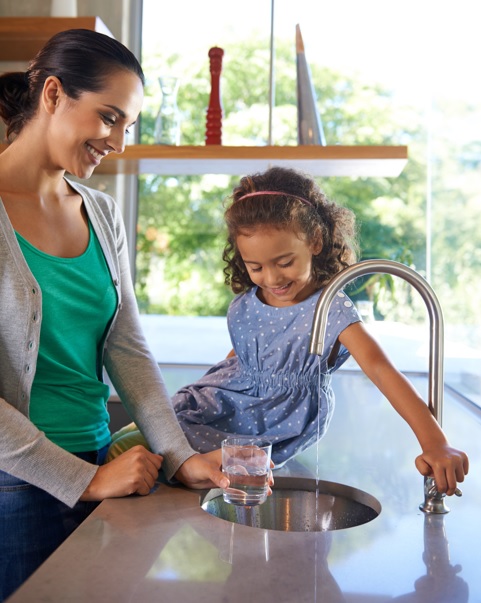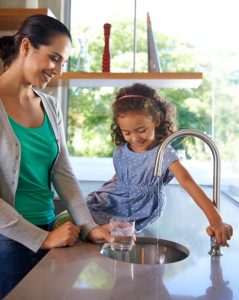 Yorkshire Water has undertaken a project to improve its services for more than five million customers as part of its digital transformation.
Working with Leeds-headquartered strategic communications agency CDS, Yorkshire Water's digital platform has already reduced the number of people getting in touch with the company about their bills by 20%, by making it easier for customers to pay bills, update their addresses, and access financial support online.
CDS's nine-month overhaul of Yorkshire Water's digital footprint included futureproofing its website by rebuilding it.
The latest version of the content management system adds flexibility and enables Yorkshire Water to deliver a better user experience.
Andrew Bush, digital communications manager and product owner at Yorkshire Water, said: "We want to make it as easy as possible for customers to get the help and support they need from us.
"These changes have helped do that as we've seen a substantial reduction in customers contacting us about their bills in the first three months since launching the new website.
"Crucially, we also have a wealth of new digital data that will help us continue to make customer experiences better and further reduce the need for them to get in touch."
The website build was centred around shifting Yorkshire Water away from a legacy system – that restricted its ability to give customers a better digital customer experience – and towards a solution which worked for each one the firm's unique customer personas, user patterns, habits, and behaviours.
Clare Gledhill, operations director at CDS, said: "Serving millions of customers from diverse communities, Yorkshire Water needed a partner that could help improve the delivery of online services, designing a new, genuinely customer-centric digital platform that would reduce the number of inbound calls and ensure customer communications were as inclusive and accessible as possible.
"Our service design recommendations provided valuable insights into Yorkshire Water's customers which were validated using a mix of primary user research, persona development, user journey mapping, pattern analysis, and experience prototyping.
"We undertook a joint approach to development, testing, planning, and prioritising which ensured the new website went live on time and with more functionality than originally planned."
:::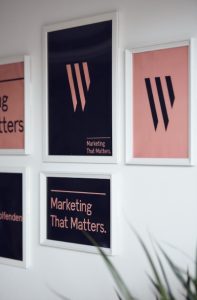 Leeds-based search marketing agency, Wolfenden, has been appointed by British brand Sealskinz to increase its organic market strength through SEO and digital PR.
Following a competitive pitch, Sealskinz chose Wolfenden on the strength of the agency's experience within retail and specifically, in driving SEO performance on the Shopify platform, as it looks to increase visitors directly through its site.
As an established brand famous for its high performance waterproof outdoor accessories, namely its socks and gloves, Sealskinz is looking to Wolfenden to boost its organic visibility and brand awareness as it heads into the peak winter months.
Wolfenden's strategy will look to strengthen the site with technical SEO, gain press coverage through engaging and data-driven PR campaigns, and improve tracking and data analysis to support business growth.
Director at Sealskinz, James Moody, said: "Sealskinz is in the midst of a really exciting phase; with demand for outdoor pursuits stronger than ever.
"Our partnership with Wolfenden will help us leverage that continuing demand by future-proofing our organic revenue share, supporting sustainable business growth.
"The agency's strong experience in online retail as well as demonstrable results securing coverage in lifestyle publications won us over; particularly as we look to reach wider audiences outside of specific outdoor activity niches."
The agency's managing director, Daisy Wolfenden, added: "This is an incredibly exciting win for our team, with many of us already holding a strong affinity to the Sealskinz brand.
"The Sealskinz brief really appeals to our key strengths as an agency; activity which not only has a direct impact on organic revenue but works to strengthen brand performance, too.
"We're really looking forward to what we can achieve together."