People: Shoosmiths; Trough-Tec Systems; Wild PR; and more
Law firm Shoosmiths which has an office at Platform in Leeds, has announced Birmingham partner David Jackson is to become its CEO from 1 May 2022.
Simon Boss, who remains CEO at Shoosmiths alongside chairperson Peter Duff, did not stand for re-election.
Jackson currently leads Shoosmiths' national Commercial Group and has been at the forefront of the development and launch of LegalTech solutions and other offerings including the company's complementary non-legal service arm, Shoosmiths8 Connected Services.
He has been a Shoosmiths partner for 15 years, having joined the firm in 2006 from Compass Group Plc, where he was legal counsel. Prior to that, he was at DLA Piper.
Jackson said: "I am honoured and excited to be taking on the role of CEO of Shoosmiths.  And it is no small challenge to follow in Simon's footsteps, given the exceptional job he has done over the last three years in steering us through the pandemic and delivering impressive growth across all our business areas.
"Those turbulent times have brought out the very best in our management team, our partners and our people, and I feel truly privileged to have the opportunity to work alongside Peter in leading them through the next chapter in Shoosmiths' story."
Boss added: "I have absolute confidence that David, with his spirit, energy and expertise, will excel in the role of CEO from May next year and build upon the successes we continue to enjoy.
"Although I have decided to step back from the CEO role, I intend to continue my focus on social mobility and other aspects of the ESG agenda.
"What we have achieved collectively as a firm so far is nothing short of remarkable, and we continue to evolve every day."
"I would like to thank the firm and everyone I have worked with closely with over the last three years. I remain as active as ever until May comes."
Duff said: "I congratulate David and look forward to working with him leading Shoosmiths into its next chapter.
"The firm is at an exciting point in its journey and I would like to personally thank Simon for his contribution. In his role as CEO he has played a huge part in the strategic decision making that has seen Shoosmiths enjoy success after success, and wish him the very best."
:::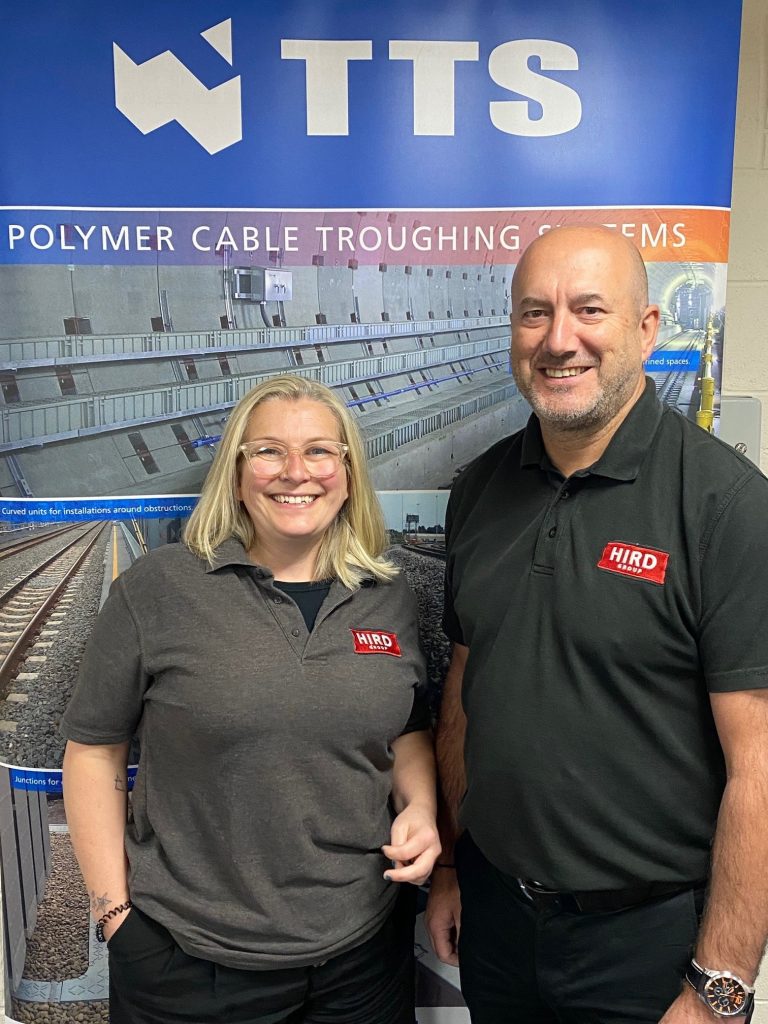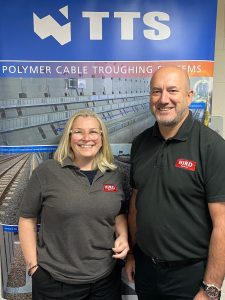 Rail industry executive, Lucy Prior, has joined sustainable cable management supplier, Trough-Tec Systems (TTS) as its business growth director.
Building on her 17 years' experience in business development in the rail industry, she will be responsible for Doncaster-based TTS increasing its widening reach in the rail industry, whilst building on diversified markets, such as utilities and nuclear where it has already achieved a respectable client list.
She has previously held positions in both the domestic and international rail sectors within manufacturing, infrastructure, rolling stock and software development, most recently with Sheffield-based 3Squared.
Recognised in the 2018 Queen's Birthday Honours for services to rail, Prior is a staunch advocate for career engagement as well as raising awareness and improving the experience of women working in the rail industry.
She said: "I am really excited to join TTS and help grow this fantastic business even further.
"My new colleagues, Kyle Butler, operations manager, Jack Raspin, product manager and Gisela Taylor, office administrator, are getting me up to speed on our products and processes and have made me feel like part of the team from day one.
"As well as the great team culture, TTS's admirable commitment to environmental sustainability is one of the many things that attracted me to the role in the first place, as we move to a greener railway."
Gary Elliott, managing director of TTS, said: "We are delighted to welcome Lucy, who brings unrivalled expertise and experience to our team.
"Thanks to some fantastic achievements over recent months, we have gone from a team of six, to one of eleven and we can't wait to see what opportunities will come next, now we have Lucy on board."
Further reinforcing her commitment to supporting smaller businesses working with the rail industry, Prior was recently appointed chair of the Railway Industry Association's, SME Group.
:::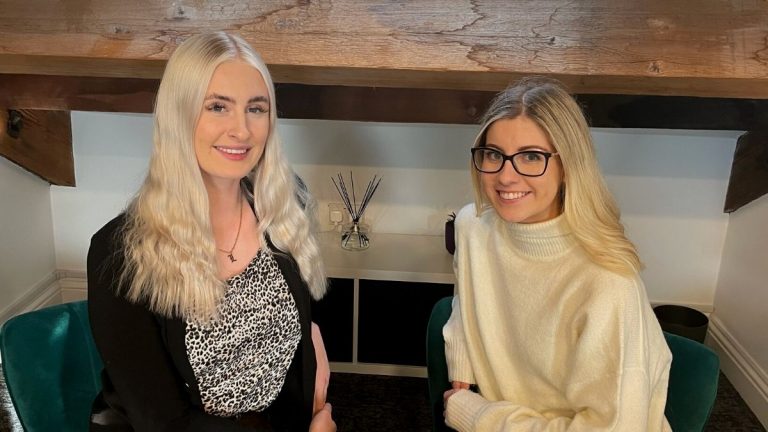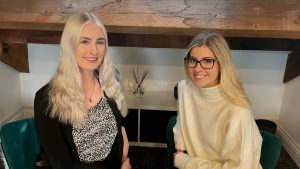 Huddersfield-based PR and communications agency, Wild PR has recruited two new staff members taking its headcount to nine following its rebrand from KC Communications.
Strengthening the agency's digital PR offering, Mollie Haley-Earnshaw joins as senior digital PR executive from Leeds agency, Zeal.
She graduated from the University of Huddersfield last year with a First Class Honours degree in Advertising and Marketing Communications and brings with her over three years of experience creating campaigns within marketing agencies.
Her role will see her support with the development and outreach of SEO-focused PR campaigns for clients across key sectors, including travel, health, property, manufacturing and professional services.
Also joining Wild PR is Leah De La Hunty as digital marketing executive.
A graduate of the University of the West of England, she has previously worked as a social media specialist based in Dubai and managed various clients, including luxury personal shoppers and fast food chains.
She will be responsible for generating optimised creative content across platforms for both Wild PR and its clients.
Agency founder and managing director, Katrina Cliffe, said: "The agency has evolved so much over the past 18 months. We are now up to nine members of staff, all who bring unique skill sets to create an all-encompassing offering to our clients.
"Several recent client wins have led us to create two new roles within the agency, and we're so excited to have Mollie and Leah join us as we begin our journey as Wild PR."
:::
Platinum Stairlifts is developing its new manufacturing facility at Foundry Park, Keighley, and has also appointed two new members of staff to its Global Sales Team.
Gareth Deegan, has joined as head of sales, and Fabrice Moisset as territory manager – France.
Platinum's sales and marketing director, Mark McNulty, said: "We are delighted to have appointed Gareth as head of sales, and Fabrice as territory manager – France.
"Both were the outstanding candidates throughout the recruitment process and are excellent additions to an already strong team.
"At Platinum we only sell our products through an Approved Partner network and Partnership is one of our core values, so it is vitally important for us to have team members that believe in these values, as that is ultimately what will make us, and our partners successful."
Deegan said: "I'm looking forward to developing stronger relationships with our existing global partners and creating new collaborations with partners in new areas.
"Platinum are one of the only stairlift manufacturers to focus exclusively on selling through an Approved Partner network, meaning there is never any conflict, as we don't sell direct.
"In addition to that, we have the new manufacturing facility at Foundry Park in Keighley due in early 2022 to look forward to, which will bring further opportunity, and ultimately allow us to provide an even better service for our partners with improved lead times and quality."
Moisset added: "I am excited to join the Platinum team. I like that the company is focused on the partner experience and invests in innovation.
"It is exciting to join Platinum at a time where there is great ambition for growth and development. I am looking forward to bringing my experience to the role."