People: Filtronic; Drax; Servo Group; and more

X

Register for free to receive latest news stories direct to your inbox
Register
Filtronic, a Leeds-based designer and manufacturer of communications components and subsystems, has appointed Dr Tudor Williams as director of technology.
Williams joins from the Compound Semiconductor Applications (CSA) Catapult, where he had been head of RF and microwave for the past four years and interim technical director since the start of 2021.
He also previously worked at SELEX as a MMIC design engineer, and at Mesuro as an engineer and engineering manager, leading UK R&D strategy.
Richard Gibbs, Filtronic CEO, said: "It is a pleasure to welcome Tudor to the Filtronic team. He has a wealth of expertise in RF and microwave technology, and an enviable knowledge of the whole RF ecosystem both in the UK and internationally."
Williams said: "The opportunity to join Filtronic was ideal for me, and I'm excited to be joining a company with such a strong reputation for RF and microwave technology and manufacturing.
"It is a pivotal time for the company with real opportunities to grow.
"Filtronic has received a number of prestigious industry awards this year, and is now looking forward to growth in its existing defence and communications markets as well as exciting emerging markets like LEO (Low Earth Orbit) satellites and HAPS (High Altitude Pseudo Satellites)."
:::
Power station operator Drax Group has appointed Erika Peterman and Kim Keating as non-executive directors with immediate effect.
Both bring extensive experience gained from more than 20 years working at global organisations, enabling the delivery of change and growth in complex, world leading businesses.
Peterman is currently senior vice president at BASF Corporation where she leads the North American Chemical Intermediates business.
Since 2001, she has held a number of management and senior executive roles with BASF, covering operations and manufacturing, process engineering, strategy, M&A, sales and marketing, as well as leading a range of their diversity and inclusion initiatives. Peterman holds a BSc in chemical engineering and an MBA.
Keating is a senior energy sector executive with broad international experience.
She joined the Cahill Group in 2013, one of Canada's largest multi-disciplinary privately owned construction companies, and from August 2018 to September 2021 served as chief operating officer.
On 1 October 2021, she was appointed senior adviser for special projects at Cahill.
Prior to joining the Cahill Group, she held a variety of progressive leadership roles and has made significant engineering and project management contributions to key projects in the global energy sector.
She has led a range of innovative growth initiatives including climate change and renewable energy strategies. Keating is a fellow of the Canadian Academy of Engineering, holds a Batchelor of Civil Engineering degree and an MBA.
Peterman will also be a member of the Audit Committee and Keating will be a member of the Remuneration Committee. In addition, both will serve as members of the Nomination Committee.
Philip Cox, chairman of Drax, said: "I am delighted that Erika and Kim are joining the Board.
"Their experience in global businesses based in the US and Canada, will strengthen our Board and contribute to the diversity of backgrounds, insights and skills, which reflect the continued growth and international presence of Drax following the acquisition of Pinnacle and the evolution of our Group as a leading global provider of sustainable biomass and renewable energy."
:::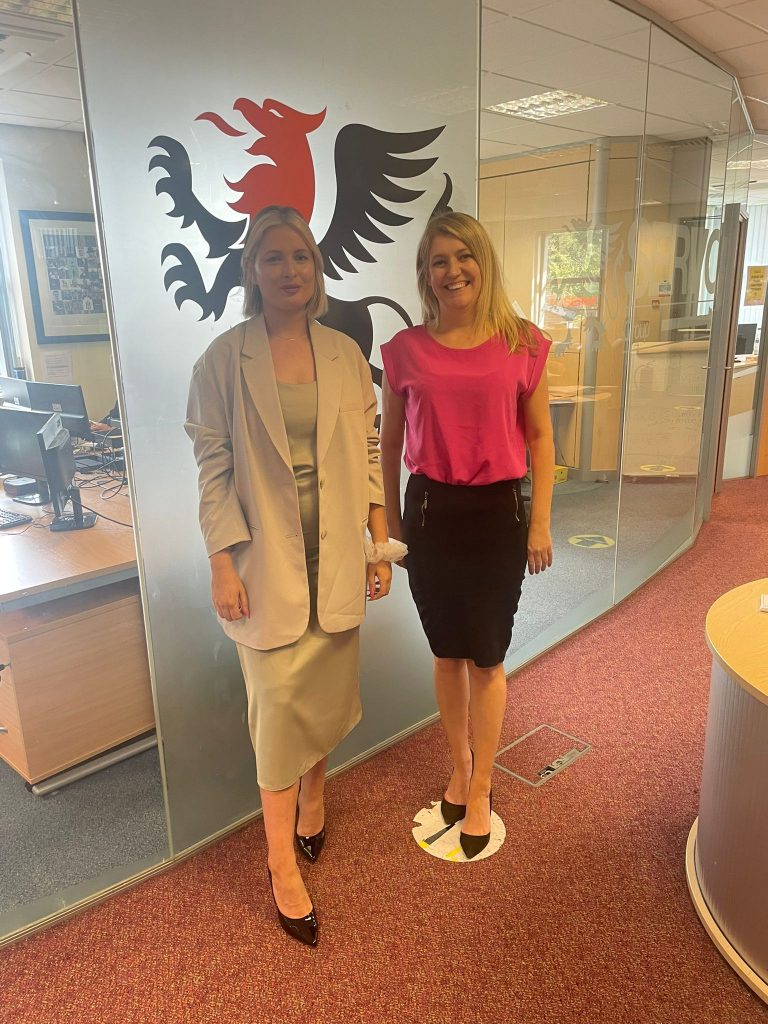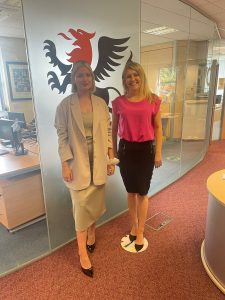 A Leeds multi-service provider has taken on a new framework and portal manager to further strengthen its bid team and capacity to tender for higher value projects.
Servo Group has appointed Suzie Killip who has more than a decade's worth of experience in procurement and frameworks, with particular expertise in construction.
She was previously lead project co-ordinator at Bingley-based, sports turf consultancy, STRI Group.
Killip has a wealth of experience co-ordinating risks, resources and communications on domestic and overseas projects and has played a pivotal role in some major global stadia developments.
In her role at Servo, she will be an integral part of the bid team, tendering for high-value projects and frameworks across the company's multi-disciplines, which include security, CCTV, construction, facilities management, and rail labour.
She will be working alongside Servo's head of compliance, Jack Hill and recently appointed bid manager, Laura Bacon.
Bacon joined Servo in July, with over 15 years' experience in commercial bid writing, public relations and copywriting for private sector and not-for-profit organisations including University College London and Coinbox/Redstar.
Servo's CEO, Andrew McCallion, said: "Suzie is a fantastic addition to our sales and bid team and we're confident she is going to play a huge part in our growth over the next few years as we steer the Group to the next phase of expansion."
In the past seven years since its inception, Servo has enjoyed fast, national growth taking on a host of high-profile clients around the country.
The multi-service provider, which has over 1,000 operatives working around the country, is on target to achieve a £20m turnover in the next 12 months, and possible flotation.
Killip said: "I'm delighted to be part of such an outstanding team and an amazing, fast-growing company.
"With my background in bids and procurement, and Servo's track record and solid accreditations, I'm confident we can achieve some brilliant framework and tender wins to propel the company even further."
:::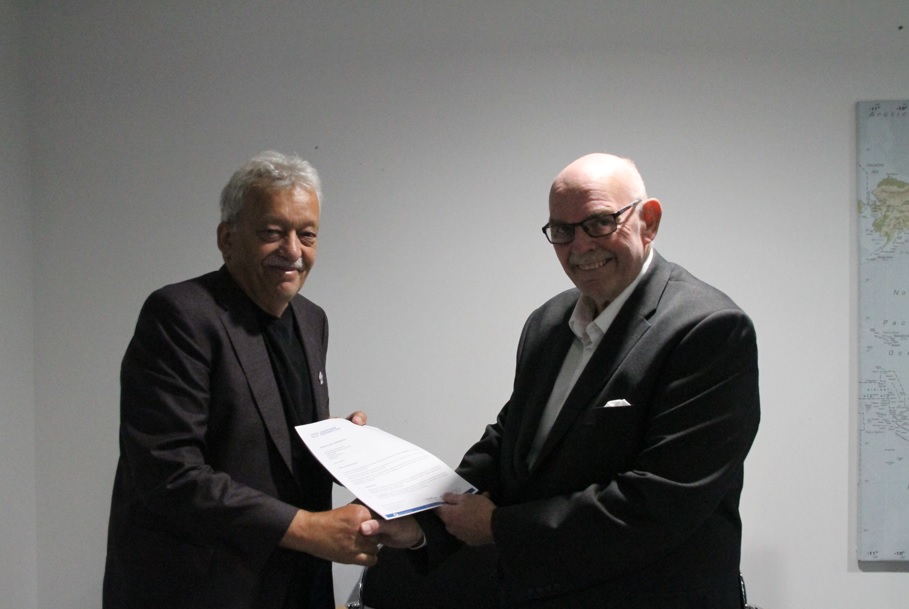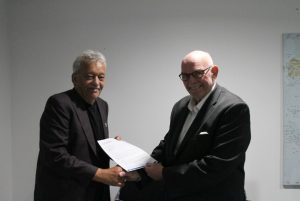 Rotherham-based Castings Technology has appointed Graham Honeyman as a non-executive director.
Chairman, Kevin Parkin, said: "Graham and I have collaborated over many years and we have produced some world class solutions by bringing together our respective company skills and capabilities.
"We also share a passion for good communications and the continuous development of our workforce."
Honeyman will be collaborating with the executive team to support their corporate strategy for growth and business development.
As former chief executive, Honeyman led Sheffield Forgemasters for 16 years following the 2005 MBO.
He brings a wealth of industrial knowledge and management experience to further strengthen and enhance the Castings Technology team.
He continues to support the development of engineers through his involvement with the Institute for Apprenticeships, which provides talented young people with the training and opportunities they deserve.
Honeyman said: "It's been a privilege to visit the manufacturing facility at Castings Technology and see first-hand the excellent technology they bring to the science and engineering of both steel and titanium products.
"I am delighted to have been offered the position of non-executive director on the Castings Technology Board and I look forward to supporting their Business and Management Strategy in the future."