People: Potter Space; Leeds Rhinos; iSource Group; and more
Ripon-based Potter Space, which owns, develops, and operates five business parks across the UK, has appointed Hamish Minshull, as a quantity surveyor, and Luca Buono, as a development surveyor.

Minshull, who has a master's degree in quantity surveying and commercial management, joins from Cardinal Project Management.

In his new role he will be providing commercial support to the in-house construction team. This will include production of estimates and working closely with subcontractors to ensure projects are efficiently costed and thoroughly managed.

Buono also has a master's degree in property development and planning, and previously worked at chartered surveyors, Pantera Properties.

He will be providing support to the head of commercial delivery, Jenna Strover, on new developments, from conception through to completion.

They will join an experienced team to deliver the development strategy across the 250-acre estate, which contains 1.6m sq ft of industrial and warehouse units.

Work is also due to start on phase one at Potter Space Droitwich in spring next year, which will comprise four units totalling circa 105,000 sq ft. It forms part of an ambitious scheme to double the size of the 38-acre business park to close to 500,000 sq ft.

Construction is currently underway with a 17,445 sq ft unit at Potter Space Ripon.

Jason Rockett, managing director of Potter Space, said: "We are delighted to welcome both Hamish and Luca to Potter Space.

"They will be joining a very experienced team as we embark on the next stage of our exciting journey to not only deliver our ambitious development strategy but to also continue to provide our existing customers with a first-class service.

"Hamish and Luca will use their skills and experience to support the building of new units, from design through to successful delivery, to new and existing customers who have chosen Potter Space as their 'home for business'".

:::

Leeds Rhinos has hired Ben Turnbull as it new business development manager.

He has 20 years of experience in marketing and sponsorship roles in organisations across various sports including Jockey Club Racecourses, Totesport, Betfred, Manchester City, Rugby League World Cup 2021 and the Rugby Football League.

Turnbull said: "Rugby League has always been my passion and prior to Leeds Rhinos I spent three years as commercial manager at the Rugby Football League.

"My major focus was on bringing new brands to the sport and driving revenue across the England national team, Challenge Cup, Women's rugby league, Disability rugby league and various other community driven initiatives.

"I'm aiming to build on my success at the RFL and to introduce new partnerships to the Leeds Rhinos family at a local, regional, and national level.

"The Leeds Rhinos men's team is the most successful and best supported club in Super League.

"Alongside the fast-growing women's team, wheelchair, physical disability, and netball team, it all amounts to a massive opportunity for brands to engage with a large and loyal fanbase located in one of the most vibrant cities in the UK."

Rob Oates, commercial director, said: "We're delighted Ben has joined our talented team at an especially exciting time for the organisation.

"Our One Team/Team Rhinos approach is the first of its kind in UK sport – incorporating a family of teams across rugby and netball all under the same management and brand.

"We're looking forward to Ben getting out into the marketplace, telling our story, and creating new partnerships that help businesses with their success and growth.

"2022 will also mark the first full year we're able to utilise our world class stadium and state-of-the-art facilities following the £45m redevelopment completed in 2019; a mouth-watering prospect for our fans, partners, players, staff and all involved."

:::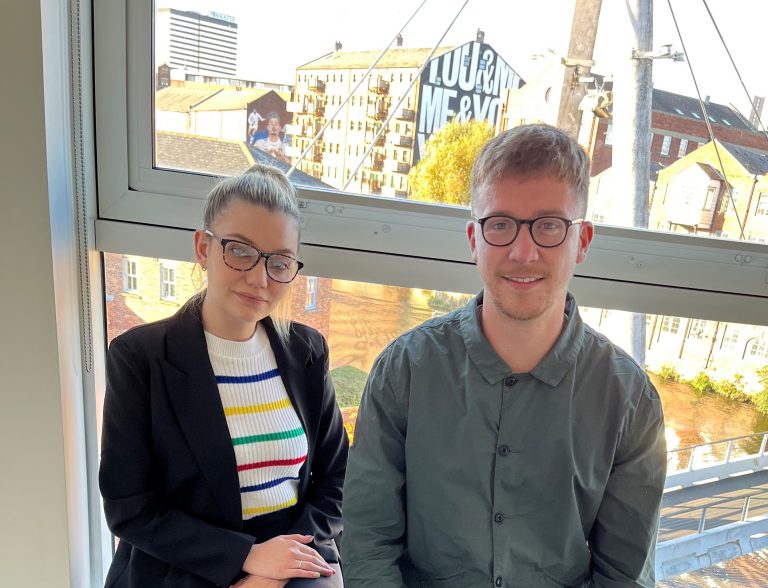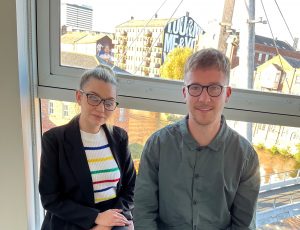 iSource Group, an IT, digital and change management recruitment specialist based in Leeds, has appointed Danielle McDonald as delivery consultant, while Ed Donson has been promoted to IT and cyber security consultant.
With previous experience of working in the recruitment sector, McDonald will be responsible for sourcing and pre-screening candidates, advising prospects through the recruitment process, and making placements.
Donson will extend his role, specialising in cyber security to deliver the right talent to businesses based across a variety of sectors throughout the UK and Europe.
McDonald said: "It was a friend who recommended iSource Group to me having heard really good things about the business. I was ready for a new challenge and so decided to put my application forward.
"It's great to get back into delivery and to have the chance to progress my skills and knowledge further.
"I'm already getting to grips with areas of IT that I haven't worked in before. It helps that the team have been so welcoming."
Donson said: "I've been at iSource Group for two years now and have worked across the business. This promotion is a real opportunity for me, and I am looking forward to working with clients across the UK and throughout Europe.
"Specialising in cyber security means I can be very targeted with the prospects I engage and also the recommendations I make for our clients.
"This is certainly a growth area for the business and it's exciting to be a part of that."
Managing director of iSource Group, Geoff Shepherd, added: "I would like to take this opportunity to welcome Danielle and to congratulate Ed. It's really encouraging to see the talent that we now have in the team and how this is impacting positively on our clients.
"It's a reflection of the positivity in the market that we are growing and extending the specialist services that we offer to our clients throughout Europe."
:::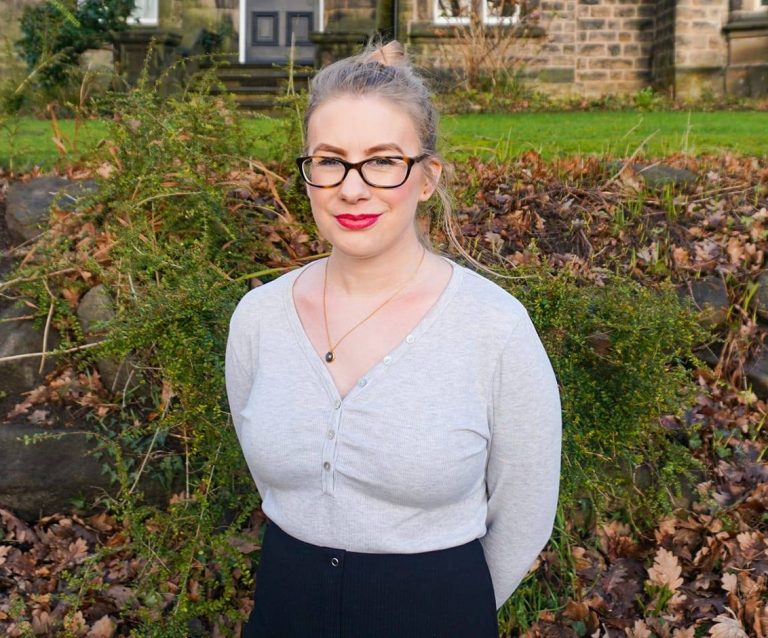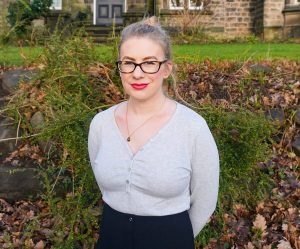 Hallmark Branding has added a new staff member to its expanding family run business with the appointment of Belinda Cocker as marketing consultant.  
The Rotherham-based consultancy firm has been operating since 2017. Its latest hire will allow the company to take on more clients and strengthen its service offer with the current customer base.
Cocker has been working in the Higher Education sector for the past nine years spending seven of those years working within events.
Brendan Hall, managing director, said: "It is a brilliant time to have my sister Belinda on board as we expand and grow the business.
"Belinda will be working closely with Wave Magazine, the local lifestyle magazine for Waverley, as well as adding further marketing support to our consultancy work.  
"Belinda's experience in organising promotional material is a great advantage for us, she is someone with a huge knowledge of editorial copy.
"It is really important for us to provide a great service to our clients, and we need to make sure we have the right people in place to continue to strengthen those relationships.
"Having Belinda in place means we can continue developing our knowledge of the market and be available to offer our support to more and more local business within our community."
Cocker said: "I am delighted to be joining my brother at Hallmark Branding. I've watched him expand and grow his business over the years, and it is a privilege to be working alongside him.
"Supporting local business in building their brand is a great way to support the local business community, and I cannot wait to work with clients new and existing."
:::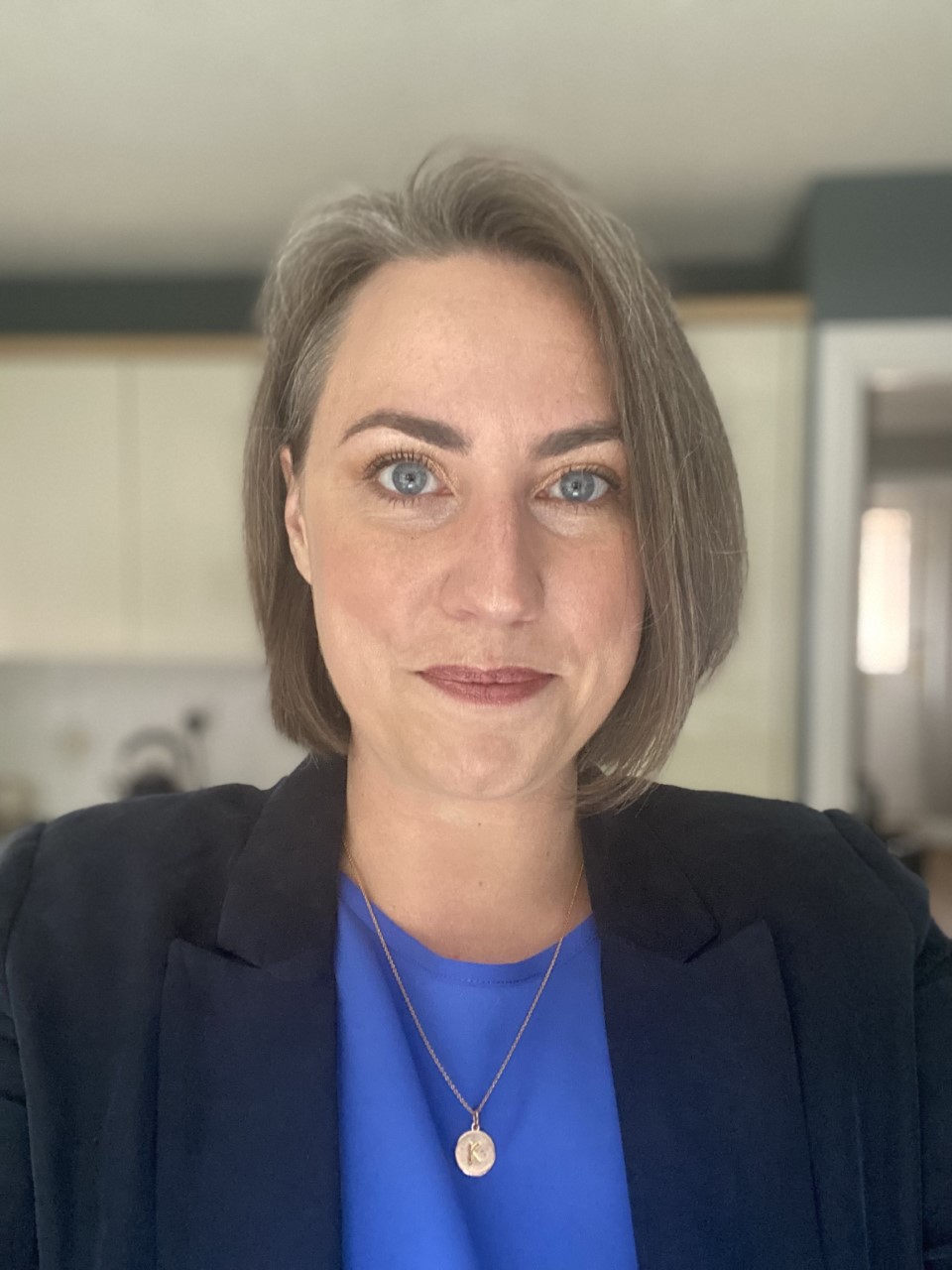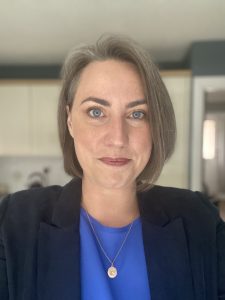 Doncaster Culture and Leisure Trust has appointed a new health and safety manager with more than 12 years' experience across a range of industries.
Kelly Nicoll joins the South Yorkshire leisure centre provider after more than five years with sports technology business Hawk-Eye Innovations.
As health and safety coach at Hawk-Eye, her duties included developing an international strategic plan to improve health and safety for over 1,000 staff members across the organisation.
A chartered member of the Institution of Occupational Safety and Health (IOSH) and a recently elected member of the IOSH council, Nicoll has also worked in industries including facilities management, pest control and sports officiating and broadcast.
Nicoll, whose role at DCLT will include overseeing strategic, operational and practical health and safety planning and implementation, said: "I'm excited to be working with the leadership team at DCLT.
"I want to further embed health and safety as part of the DNA of the organisation, helping to support the operational teams to make DCLT as safe and healthy as possible.
"I also want to focus on further building our positive mental health and wellbeing culture, ensuring that we are supporting our staff and the communities we work with too."
Linda Rush, head of HR at DCLT, said: "We're thrilled to welcome Kelly to the DCLT team and know she'll be a fantastic addition.
"We take health and safety seriously at our centres and it has never been more important in the wake of the pandemic.
"We are committed to providing a safe, healthy environment where our guests and employees can enjoy themselves and flourish, and Kelly will be key in helping us achieve this goal."