Growing advisory business partners with PE firm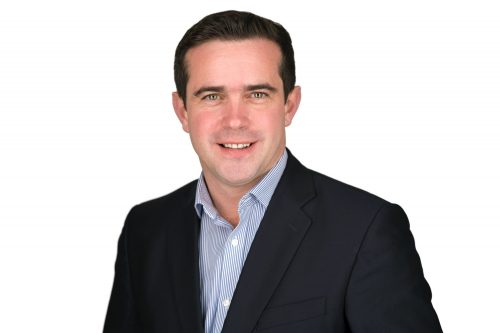 Leeds-based professional advisory firm, Progeny, has announced that it has partnered with Further Global Capital Management, positioning the company to optimise the next stage of its growth.
Subject to regulatory approval, the transaction will result in the private equity firm acquiring a majority stake in the business.
Further Global's investment is intended to both support and accelerate Progeny's ambitions to become the best professional advisory firm in the United Kingdom.
Progeny's senior management team will remain in place, continuing their commitment to the continued growth and build-out of the business With both management and Progeny's existing capital partner, LSG Holdings, remaining invested as significant shareholders in the company.
The increased access to capital being provided to the firm as a result of this transaction is expected to power both the organic and inorganic growth of the business in the years ahead. Speaking to TheBusinessDesk.com over the summer, Progeny's CEO noted that firm has plans for further acquisition having already acquired two businesses over the last 12 months – Scottish firm Affinity and the Leeds-based Watsons Law.
Following the deal the firm now intends to continue its clear and established acquisition strategy, acquiring select firms that add defined and significant value for clients and shareholders.
Additionally, senior management believes that an already stable foundation for, and history of, organic growth will only be enhanced by this new, capital rich, ownership structure.
Moles said: "This marks an important and exciting milestone in the development of the business, allowing Progeny to continue its growth trajectory and accelerate our plans to become the best and most respected professional advisory firm in the UK.
"This will cement our status as one of the fastest growing businesses in the region and the UK as a whole and represents a huge investment in the regional economy. In our five-year lifespan we have grown to employ more than 230 people, and we intend to keep on creating more high-quality jobs and opportunities across the region and in all the geographies we operate in over the UK."
He added that finding the right people to accompany the business as it evolved was critical noting that in Further Global the business had "a partner who understood and was aligned with our vision and ambitions".
Along with continued expansion at a business-wide level, Progeny has plans to continue investing in a number of key areas across the group such as development of technology, the embedding of a data-led approach, scaling up of learning and development and the communications and marketing activity needed to strengthen and turbocharge the brand.
Founded in 2017, Further Global Capital Management is an employee-owned private equity firm that makes investments in the business services and financial services industry.
Max Baumrin, a partner at Further Global Capital Management, said: "We could not be more excited to be partnering with Neil and the entire Progeny team as they continue to build what we believe is rapidly becoming one of the UK's best known and best managed professional advisory firms.
"Having looked at this sector for a number of years now and having looked at a number of competing platforms, we could not be more impressed with the strength and cohesion of the business that Progeny has been able to build to date. We look forward to providing Progeny with the capital and analytical help it will need going forward to continue to build upon Neil's vision of creating the UK's best professional advisory firm."
The transaction involved a number of Yorkshire advisers with KPMG advising the shareholders (Christian Mayo, Stewart Cape and Samuel Friel), Park Place advising the management team (Ben Peacock, Ian Hale and Hector Simpson), Squire Patton Boggs providing legal advice (Paul Mann, David Milne, Guy Ruddy, Emily Downie and Sarah Hardman) and PwC providing vendor financial due diligence (Will Oxley).