Agency roundup: Spike; connective3; ilk; and more
Leeds-based digital marketing consultancy, Spike, has continued to expand, opening its new office in Leeds and welcoming three new recruits.
The new office, based in Marshall Court, on the South Bank, will create a new home for Spike employees to encourage collaboration and enhance the company's culture. The space will allow for the team to socialise in person after 18 months of working from home.
Along with the new office, Spike also welcomes three new specialist team members who will bring their extensive knowledge and skills of digital marketing to client projects across a number of departments.
Harrison Pye joins as a paid media manager to work across multiple paid channels including Google, Bing, Amazon as well as a variety of paid social channels. He will be taking the lead on some key accounts as well as providing insight and knowledge back to the team.
With over 10 years of experience in digital marketing, James Weller has joined Spike as its first account manager, taking a lead on client communications.
After working both in-house and agency side, he has arrived to help the business with its next phase of growth and development, working on key accounts to ensure a smooth transition for both Spike members and clients.
After graduating from Newcastle University with a degree in Marketing and Management, Owen Dean joins as an outreach executive.
With skills and knowledge working with data-driven, culture and heritage marketing projects, he will be assisting across a variety of outreach projects.
Rob Powell, director of Spike, said: "We're really excited to open our doors to employees and clients and welcome them into our new office in Leeds.
"The Spike team have been working from home for the past 18 months, and after our rapid growth with the team, we are pleased to have a new and improved space to encourage collaboration and socialising again.
"We are also thrilled to have three very talented new team members join us, adding value to each of our departments and enhancing our offering to clients."
:::
Digital performance agency connective3 has been appointed by home, kitchen and gardens retailer Domu Brands.
Chosen following a competitive pitch process, Leeds-based connective3 has been brought on board to support with Digital PR, SEO and Content Strategy across Domu's two ecommerce brands –  VonHaus and BTFY.
Connective3 CEO, Tim Grice, said: "We are so excited to be working with Domu Brands. We originally started talking with them when we opened our Manchester office in June of this year, and they are exactly the type of company we were hoping to work with upon expanding our offering to the Northwest.
"Our Manchester team work as a true extension of our Leeds and London offices, and cannot wait to get started on delivering market leading results across Digital PR and SEO for their core brands.
Lee Marriott, e-commerce director at Manchester-headquartered DOMU Brands, said: "We are thrilled to be working with connective3 across SEO and Digital PR.
"With growth a core focus for us, we needed an agency partner that could move quickly to deliver results.
"Having appointed connective3 less that a month ago we're already seeing the impact of their approach, and we're excited to continue working with them to further this over the coming months."
:::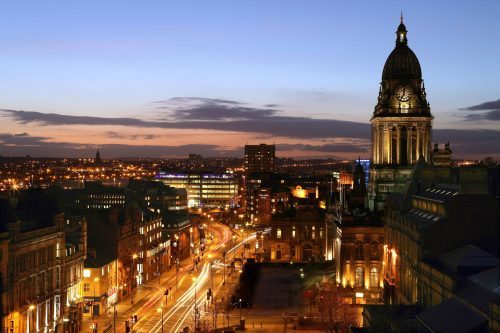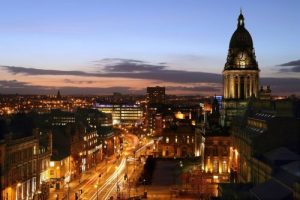 Integrated agency, ilk, has been appointed by the Leeds City Region Enterprise Partnership (LEP) to deliver a digital campaign to promote its Skills for Growth programme to businesses in Leeds City Region.
The programme will connect small and medium-sized enterprises with education providers to close the skills gap and drive growth and productivity.
Leeds-based ilk will develop a new digital brochure and suite of creative assets to promote the initiative, which will also be amplified using a combination of multi-channel digital advertising, PR and content marketing.
The LEP works with partners across the public and private sectors to provide support and funding to help businesses grow, attract new investments to the region and develop the skills, energy and digital infrastructure to create jobs and prosperity.
Nev Ridley, managing director at ilk, said: "It is always great to win work in Leeds, so we're really excited to be working with the Leeds City Region Enterprise Partnership, particularly given how much potential the Skills for Growth programme has to enhance the local economy.
"Through a competitive tender process, we demonstrated the benefits of delivering a truly integrated campaign with the aim of addressing the skills gap experienced by a number of businesses across the region.
"We're excited to play our part in driving growth among local SMEs."
:::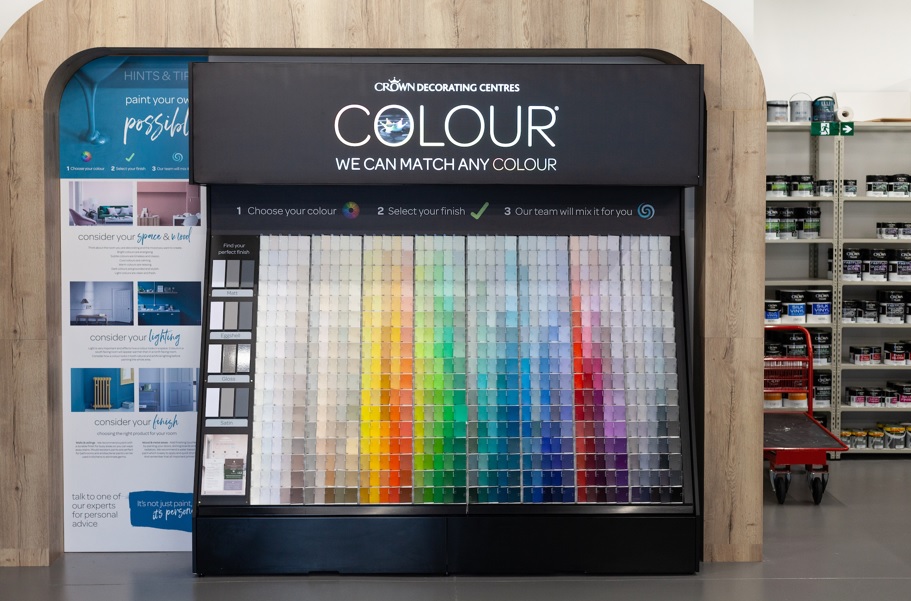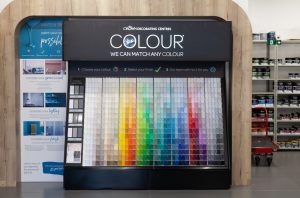 Backed by Leeds-based integrated agency, CreativeRace, Crown Decorating Centre's (CDC's) has opened its first new retail concept store designed to attract the consumer market as well as its traditional trade custom.
Following its project win for CDC's through a competitive pitch, CreativeRace was tasked with developing an in depth understanding of its retail customers, and delivering both a strategic and creative approach to a new retail store format.
The agency created a concept that delivered the core principles of a simple shopper experience with endless opportunities for advice and expression.
Features of the store include an inspiration zone, mixing bar and a central 'hub' creating space for exploration, advice and interaction.
CreativeRace CEO, Rob Shaw, said: "We've thoroughly enjoyed working with CDC's on a project which sets out to transform some of their store portfolio into more consumer-centric destinations.
"The team really took the time to understand the CDC customer, by working very closely with the client and gleaning solid insights from our range of audience analysis tools, which has resulted in a store that Crown customers love and engage with."
CDC network director, Naiem Wafa, said: "Our new St Helens retail concept store represents one of our proudest achievements as a team, developed in conjunction with our partners at CreativeRace.
"We are delighted with the response since we opened. For our customers we have designed a new store based upon the customer's journey and making paint personal to them and their wellbeing, with the best of Crown paints available."