Agency roundup: Unify; Bigfoot Digital; and more
The Moores Furniture Group is the most recent manufacturer to start work with Brighouse-based PR and marketing specialist, Unify.
Appointed to support the brand's campaign activity in the run up to its 75th anniversary, Unify will be responsible for amplifying the Moores brand across key consumer and trade press.
With an extensive network of kitchen, bedroom and bathroom (KBB) contacts and a track record of executing successful PR campaigns, Unify is well placed to support Moores with its visions for the future.
Unify and Moores will be working together to secure top tier media coverage across key topics including trend-led design, product innovation, marketing and sustainability.
Emma Leonard, managing director of Unify, said: "We are thrilled to be working with another KBB client. We love everything about interiors from walls and floors through to kitchens and bathrooms. It's a sector we are hugely passionate about and have built up extensive experience in.
"We combine a personal, small business approach with reach on a national and international scale. Our results speak for themselves and are testament to our connections within the industry."
Moores joins Unify's long-established client list which includes housewares giant OXO, national tile retailer Tile Giant, UK distributor of tiles and flooring Verona, British cutlery specialist Viners, homewares brand Typhoon and Italian render manufacturer Fassa Bortolo.
:::
South Yorkshire agency, Bigfoot Digital, has been hired by YESSS Electrical to drive online growth through digital PR, PPC, and onsite SEO channels.
The Barnsley-based digital agency has grown significantly in the past few months, having recruited head of SEO, Lizzie Lewington from Jaywing, along with senior content and technical SEO talent from across Yorkshire.
It is now in the process of expanding to a new office in Barnsley town centre, following its winning of several clients in the past two months.
Sam Orrin, digital PR & data lead at Bigfoot Digital, said: "We're thrilled with our appointment by YESSS Electrical to grow their online presence across the UK.
"Myself and a few members of the team have experience working with engineering component and electronic wholesale businesses previously, and can't wait to apply this experience working with YESSS Electrical's digital channels.
"I'm confident our data informed approach will see some fantastic results."
Mark Nolan, director at YESSS Electrical, added: "We're the fastest growing electrical wholesaler in the UK since our launch in 2012 and have been established in Europe for almost 50 years.
"We now have 98 branches across the UK, including 17 in Yorkshire, and sites from Stornoway to Northern Ireland, to Guernsey.
"We're thrilled to be working with Bigfoot Digital to level up our online visibility, to rival that of our branches expansion and success."
:::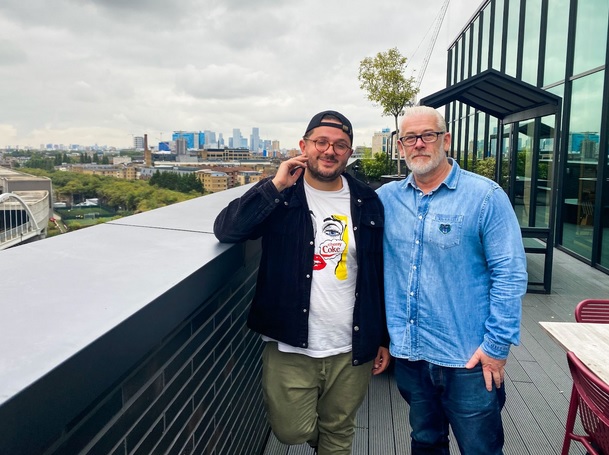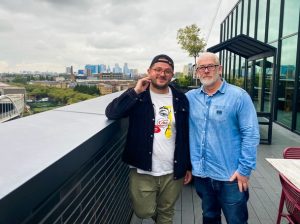 Sheffield-headquartered creative agency Rise at Seven, founded by Carrie Rose and Stephen Kenwright in 2019, is opening a new permanent residence in Shoreditch, London.
This move follows a recent expansion to Manchester, following the agency's 190% growth in the last year.
The agency now has 110 staff with 15 employees currently at the new London office. The agency has 20 job roles open now and beyond the UK it is offering its services in Germany, Spain and The Netherlands.
Rise at Seven has signed up 25 new clients in the last three months, including Tough Mudder, Boohoo & BoohooMAN and Justmylook.
Will Hobson, PR and London director at the business, said: "I am absolutely thrilled to announce that we are expanding our London office to a new space in Shoreditch.
"After remote working for the past two years it's amazing to be going back to the office and creating a perfect space that fits our culture. Being together is essential for personal development in our agency and our new space will set us up for our next round of growth."
Rise At Seven, has also confirmed it has been appointed as Chill Insurance's retained creative search agency, to help accelerate digital growth across SEO, social and PR in the UK and Ireland.
Chill Insurance's CEO, Michael McLaughlin, said: "Chill is a brand with innovation at its heart and we felt Rise At Seven were the perfect partners to help us achieve our strong growth ambitions given their impressive track record of disruptive campaigns and their bathtub full of awards.
"We're excited to be working with the Rise At Seven team to help us improve our SEO, Digital PR & Social Media presence so we can reach new audiences and continue to be Ireland's fastest growing online insurance broker."
Carrie Rose, chief executive of Rise at Seven, said: "I am excited to announce we have been appointed by Chill insurance in their UK and Irish markets.
"We will be working with them to deliver a strategy to improve their organic and brand visibility online. This is just another example of how we are tying search and brand together to help build brand authority, and drive search."