Putting people first as professional advisory services firm goes for growth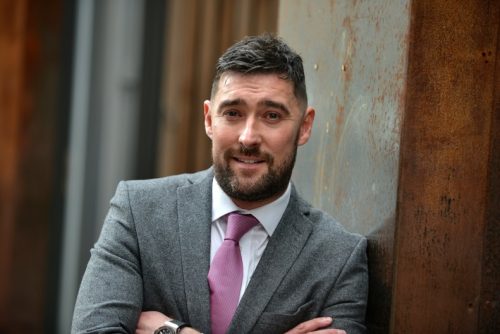 Daniel Booth, CEO of Leonard Curtis, spoke to Shelina Begum about his ambitions for the firm and why it's important to nurture young talent
It's been three months since Leonard Curtis, the business rescue and recovery firm, received backing to support its future growth ambitions.
The deal saw £15m investment into the professional services firm from multi-family investment office Arete Capital Partners in partnership with Svella.
The investment valued the national business services group at £40m and has given the firm the firepower to strengthen its position as a leading business solutions provider in the UK.
"The investment has come at a time when we know businesses will need our specialist support and advice," said Daniel Booth, CEO of Leonard Curtis.
"It also gives us the ability to create platforms within Leonard Curtis so we can empower our people to develop different parts of the business and it also gives them the confidence to grow with us.
"At the end of the day we are a people-led organisation, they are our biggest asset and it's only together that we can grow the business and our reach. The investment has allowed us to do that and it's an exciting new chapter for the firm."
Surviving and thriving through the pandemic
With nearly 240 staff across 19 offices including Manchester, Leeds, Birmingham, Cardiff and Glasgow, Leonard Curtis  is the largest privately-owned professional services provider of corporate restructuring and insolvency in the UK and in the last financial year generated revenues of £25m and EBITDA of £6m.
The business, founded in 1995, specialises in corporate restructuring and insolvency, personal debt advice, equity and debt finance raising for SMEs, cashflow optimisation, property solutions and legal services.
Despite the challenges of the last 18 months, Leonard Curtis has continued to grow and expand as the UK economy bounces back.
While many experts are predicting a "tsunami" of insolvency work as government support measures end, Booth believes while some sectors such as retail, hospitality and construction have been impacted, many businesses have been able to survive thanks to the business support measures that were made available.
The company recently provided professional advisory services to Svella which acquired the telecoms, plant hire, transport, and accommodation business divisions of nmcn out of administration in a deal that secured more than 680 jobs.
Booth said: "Our main concern was to save as many jobs as possible. It is about producing the best outcome for everyone involved, and in this case, it was trying to get parts of the business to people who were better placed to deliver those services and products."
He continued: "For the firm, there is a strong focus on corporate restructuring work, and I do see a demand for this service in the coming months.
"The Government support that was available over the past 18 months or so have, quite rightly, assisted a lot of businesses that needed it. But that support has kept alive businesses that would have failed.
"Some people really needed the furlough support and Bounce Back Loans to survive, and it has helped them to keep people in jobs, to pivot the business, and in many cases grow the business and there's been no shortage of people wanting support and advice.
"Because of that support, there's more of a level playing field. Those that have been well organised, that have planned and innovated, they have a good chance of coming out of this successfully.
"But many companies also took advantage of much-needed government support during the early months of the pandemic and those business owners could find themselves struggling."
Nurturing young talent
As part of ambitious growth plans, Booth said the firm is developing a specialist financial services team this year.
This will support bids for Special Administrations and securing larger briefs from bigger organisations on a national basis.
One of the fastest growing areas of the business is also its Reach Commercial Finance and LC Legal businesses which have performed strongly over the past year.
Booth said: "This will provide more variety of work and allow us to capitalise on a dynamic asset-based lending market and increasing interest in buying financial and legal services from one credible brand."
Booth is also passionate about developing new talent and giving trainees the chance to find their niche.
Having started work in accountancy straight after high school, Booth says he understands the importance of nurturing and developing young talent and believes you can do this with people back in the office.
"Working from home has been a real positive for people and getting the balance right is also important.
"Young trainees coming to the business need to be around senior members of staff who can help guide them in a way you can't do over Zoom or Teams.
"I started working aged 16 and I learnt invaluable lessons from senior leaders as a trainee. I soaked everything up and as a result, I learnt quickly and understood the business better.
"We have a responsibility to the junior members of staff who can only learn on the job and by sitting across the table from somebody or listening to a colleague on the telephone or in a meeting.
"To really empower people, you have to do the right thing by them and there is a responsibility to guide them and make sure we bring the best out of them.
"The challenge is to get that balance right of working from home and in the office and making sure it works for everyone."
He added: "I've said this before, but people are our best assets, we want to nurture them and develop them and as we expand the business, it will be through our people.
"We are all highly experienced in our own fields and have been able to attract some extremely well respected and talented individuals to join us over the years and that puts us in a fantastic place to continue with our growth."