£14.6m funding deal secured to complete wood chip plant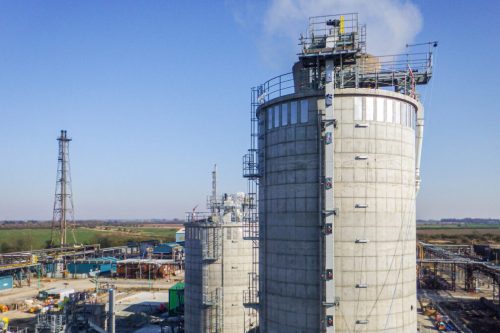 A multi-million pound funding deal has been agreed to complete construction of a wood chip facility in Saltend, Hull.
Accsys, which produces wood building products, has today provided an update on funding arrangements for the final stages of construction of the new Tricoya plant by Tricoya UK Limited (TUK) – Accsys' joint venture for this project.
Agreement has been reached with its TUK consortium partners for the anticipated costs to complete the plant.
Accsys has struck a new loan agreement with TUK, under which Accsys will lend up to €17m/£14.6m to TUK to be used towards the plant construction project alongside existing funding in place for TUK.
The loan is secured and is repayable by 30 September 2023 and it will enable the project to continue.
Accsys says the Hull Tricoya plant is expected to be commercially operational by July next year with anticipated total project capital costs of between £77.1m and £82.3m.
The business currently manufactures Accoya acetylated solid wood at its facility in Arnhem, the Netherlands, and produces Tricoya elements by processing Accoya.
Its Hull plant will add the equivalent of over 60% of Accsys' current total production capacity, as well as marking the company's progress into a multi-site production operation.
It forms a part of the business' ambitious growth strategy which is targeting 200,000 cubic metres per annum production capacity by 2025, including the expansion of its Arnhem facility and plans for new plants in the USA and Malaysia.