Disruptive businesses fuelling the transactions pipeline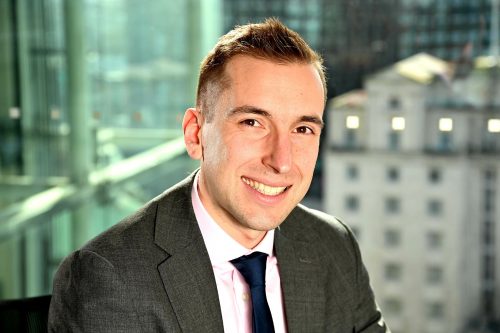 By Jonathan Sharp – Director, Financial Advisory at Deloitte, sponsors of Disruptors North.


The North of England has always embraced the spirit of disruption. Engineers hailing from County Durham and Tyneside were pioneers of the public railways that now cover the world, a Yorkshireman invented cat's eyes, the reflective lights that keep motorists safe on British roads, and a Liverpudlian came up with the idea of football nets. It's in our nature to solve problems through innovation.
When the pandemic began, this distinctly Northern attitude was put to the test. Whilst some prioritised survival and took risk to a minimum, others saw an opportunity to provide new solutions in a key moment of change. This was mirrored in the regional deals market at the time. Transactions that had been on the table for months and even years were reassessed, as many buyers and sellers took a step back to reconsider their options.
Whilst the deals market has rallied back dramatically since, we have seen a shift in the types of companies that are most attractive to investors, with companies that embraced disruption now fuelling the pipeline.
There are countless examples of this in action. My colleagues and I had the pleasure of hearing from two such businesses at the recent Disruptors North conference during the 'Disruptive technology brought to life' session.
Bob Brown, COO at MedTech firm EMIS Group, shared his organisation's experience of the pandemic and how it worked to develop a system for the NHS that tracked the number of vaccines that were administered across the UK, and complemented its existing systems so that records could easily be updated and accessed. Meanwhile, Pete Hanlon, CEO at outsourced communications company Moneypenny, shared how the business was able to quickly integrate its service into MS Teams and provide a streamlined solution for its clients, saving them time and money when they needed it most.
Although entirely different organisations, both sought a disruptive approach and have come out the other side of the pandemic in a stronger position, whilst providing vital support to the region.
On a sector-wide scale, education technology has thrived over the past two years, spawning hundreds of new and growing businesses with huge potential. When education institutions moved to working from home over the pandemic, those organisations that reacted quickly to solving the challenges of remote learning successfully disrupted this market. Now, even with many students returning to face-to-face learning, the market is much more receptive to new processes and technologies.
Elsewhere, media companies that are helping brands to connect with their customers in the digital space have done exceptionally well. Those organisations that were able to utilise data and market effectively came out on top. As a sector, it has seen huge disruption over the past two years and will continue to have a significant influence on areas such as eCommerce.
Despite the challenges of the past few years, the spirit of ingenuity and entrepreneurship in the North of England remains. If the pandemic taught us anything, it is that to thrive, disruption must be embraced – not feared.
---
Deloitte was one of the headline sponsors of Disruptors North, which showcased businesses leading the charge and the next generation of entrepreneurs and companies that are aiming to transform the regional, national and global economy.