People: Lupton Fawcett; Exchange Chambers; Burendo; and more
Yorkshire law firm Lupton Fawcett has promoted seven team members across its Leeds, Sheffield and York offices.
Claire Moss, Michael Buchanan and Julie Perkins have been made partners. Moss and Buchanan specialise in dispute resolution including commercial and property related litigation.
Perkins' expertise is in commercial property where she leads Lupton Fawcett's ecclesiastical, charities and education property teams.
Ben Clay becomes head of intellectual property (IP). He specialises in all aspects of IP law including helping clients to obtain and enforce IP as well as defending them from any claims of infringement.
Simon Lockley, head of the law firm's Sheffield office, has been promoted to head of dispute resolution. He has wide-ranging experience representing both individuals and organisations in high value litigation cases.
Catherine Richardson, who works in Lupton Fawcett's residential property department, has been promoted to associate solicitor.
She specialises in a wide range of sales, purchases, re-mortgages and transfers of equity, and is particularly experienced in dealing with probate and matrimonial sales.
Emma Rennison becomes a solicitor after completing her training at Lupton Fawcett. She has chosen to specialise in family law.
Managing partner, James Richardson, said: "Congratulations go to our promoted members of staff. Their promotions are richly deserved and recognise their individual ability and the contribution they make to the delivery of excellent services to clients and the success of Lupton Fawcett."
:::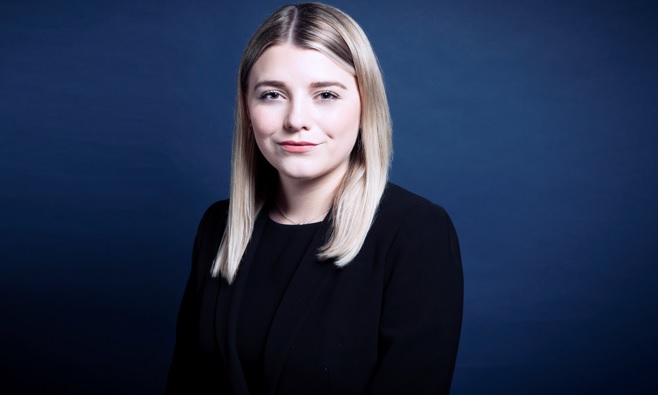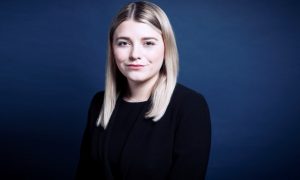 Charlotte Noddings has been voted in as a full member of Exchange Chambers in Leeds after a successful pupillage.
In doing so, she becomes the first Leeds-based pupil to pass through Exchange Chambers' pupillage academy.
State-educated, and having not studied law at University, she did not follow a typical route into the profession.
Noddings, who studied Social and Political Sciences at York University, said: "It was while at university that I saw a Mock Trial Competition, run by the University of York Bar Society and Nick Johnson QC.
"I've always enjoyed debating so I entered the competition and was fortunate enough to win.  The prize was a mini-pupillage at Exchange Chambers."
She was subsequently invited back for a second mini-pupillage with Exchange after which her heart was set on a career in law.
She undertook a law conversion course and successfully applied to Exchange for pupillage, which she has now completed under the supervision of Alex Menary and Sean Smith.
As a criminal practitioner, Noddings already has a busy caseload appearing in the Crown Court virtually every day – but she is also setting aside time to work on initiatives aimed at increasing access to the Bar for people from all backgrounds.
She explained: "Young people often possess the attributes required to succeed at the Bar: determination in the face of injustice, resilience and versatility, to name a few.
"However, if they are not introduced to the profession at an early stage, it could mean few ever realise their potential as a barrister.  This was a problem I encountered."
She has assisted Exchange Chambers silk Nick Johnson QC in devising an outreach programme and mock trial competition for state school educated A-level students – a programme mirroring her own entry route into the profession.
The first competition took place at Fulford School, a comprehensive school on the edge of York.
Noddings added: "There is a great deal more to be done to increase the diversity of the Bar and these efforts cannot just be concentrated at an entry level. However, competitions such as these are one positive step to ensure the profession has a bright and inclusive future."
Ian Spencer, Chambers Director at Exchange in Leeds says everyone at Chambers is proud of Charlotte's efforts.
"Charlotte has made a hugely positive impression on everyone in Chambers," said Ian.
"She shares our passion to improve equality and diversity at the Bar and is a wonderful role model."
:::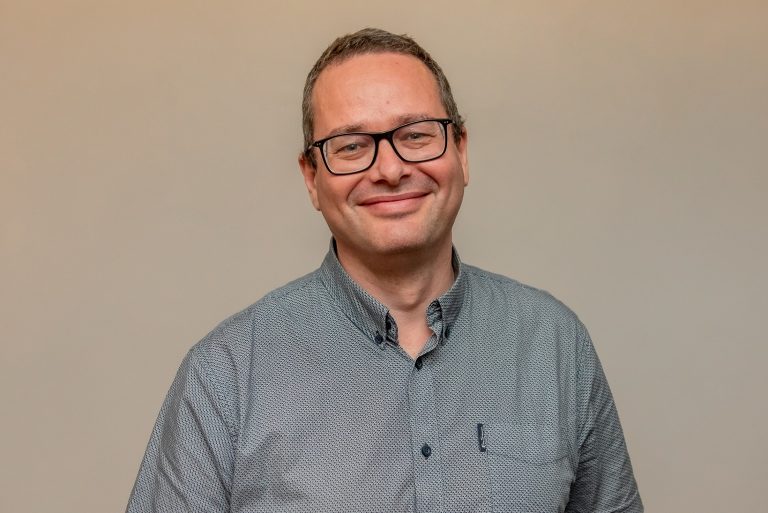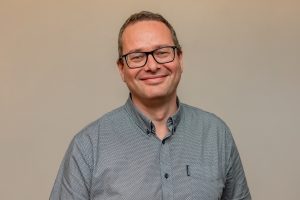 Andrew Adam has been appointed as a new associate director at Leeds-based agile consultancy Burendo to strengthen the firm's leadership capability to facilitate growth.
He joins Amy De-Balsi and Josh Holdsworth who have been in post since March 2021.
Adam is tasked with engaging new customers and growing the company's brand as the global market for agile delivery methods continues to flourish.
A graduate of Huddersfield University, he began his career as senior software engineer at BAE Systems and has worked with major brands including HBOS, Lloyds Banking Group and Equifax.
He joins from fintech start-up Auden where he was director of engineering bringing together new ways for customers to borrow and manage their money.
Burendo, founded in 2018 by Glenn Crossley, Gary Green and Austen Bell, specialises in supporting large organisations and SMEs to improve their agile adoption and delivery processes.
The trio also collaborated to launch the Blended Agile Delivery (BAD) Toolkit, providing open access to agile techniques and processes.
Burendo is forecast to turnover £18m in the current financial year and recently celebrated the appointment of its 100th team member.
Crossley, the firm's commercial director, said: "Andrew is an ideal fit for Burendo and an excellent addition to the team.
"He is an innovative digital technology leader with a track record of delivering large scale agile transformation programmes and complex product initiatives.
"Burendo's global client base is constantly expanding and diversifying. Andrew's experience of working with geographically dispersed teams is a valuable asset as the company continues its rapid growth trend."
Adam added: "In its brief history, Burendo has established a formidable reputation as a vibrant company that invests in its people, is passionate about its work and has high ambitions for clients and team members.
"I am excited by the opportunity to work with Glenn and the leadership team to progress our consultancy model, develop relationships with new customers and raise awareness of the Burendo brand.
"Burendo's story is still in its infancy and there are many chapters still to be written. I look forward to playing a lead role in what comes next."
:::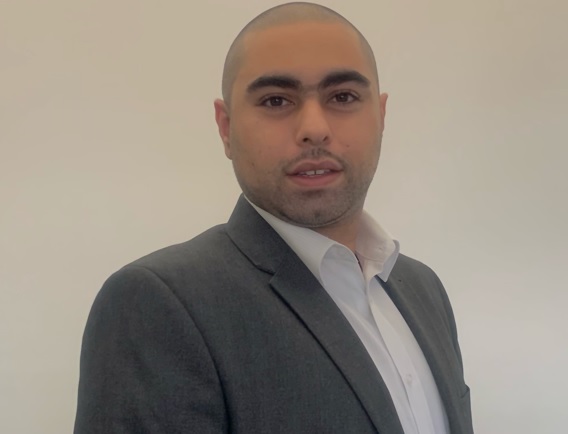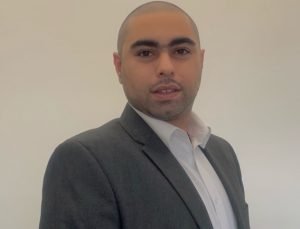 Consumer law firm Simpson Millar has announced the expansion of its national Private Client division with the appointment of employment law solicitor Balal Qaiser who joins its Leeds office.
Bringing more than five years' experience to the role, Qaiser boasts a wealth of expertise in a range of Employment case types relating to issues such as, unfair dismissal, breach of employment contract, settlement agreements and discrimination in the workplace.
His appointment comes in response to growing demand from employees in need of employment law advice following certain sectors of the economy contracting, but also for employees who need help adapting to new ways of working post pandemic.
Having previously worked for both Slater and Gordon and Minster Law, and having specialised in serious injury and industrial disease claims before transitioning into employment law, Qaiser says he is now looking forward to working alongside the wider Simpson Millar team.
He is welcomed to the firm by the director of private practice, Chris Johnson.
Qaiser said: "Employment-related issues are particularly prevalent at the moment, with staff facing additional uncertainty as a result of the pandemic.
"The changes in the way in which business in all sectors are adapting to life post pandemic, is having a dramatic effect on all employees on issues such as where, when, and even how they work moving forward.
"What cannot be underestimated however is that some of these changes will have a negative effect.
"As a result, many people are looking for legal representation to help ensure that their concerns are heard and managed in the correct way, or to recover compensation, or lost wages, in cases where they have been discriminated against or unfairly dismissed.
"I am very much looking forward to helping to raise the profile of the team, and the wider private practice department in the months ahead."
Johnson added: "It is a real honour to welcome Balal to the team. His broad spectrum of training outside of the Employment sector, dealing with clients who have suffered life changing injuries and illness, really does enable him to support clients going through significant moments of truth in their working lives.
"Balal's dedication and commitment to delivering the best possible outcome on behalf of his clients is very much reflected in the values of Simpson Millar and I am confident his arrival will further complement our existing network of highly experienced and dedicated employment law experts."