People: razorblue; Schofield Sweeney; Sewell Construction; and more
X

Register for free to receive latest news stories direct to your inbox
Register
A managed service provider which works with over 500 companies across the UK has strengthened its HR provision through an internal promotion and investment in a new bespoke system.
Yorkshire-headquartered razorblue, which has seven offices and announced record financial results earlier this year, has promoted head of people, Joanne Finkeldey to people director, facilitating a direct people focus at board level.
Dan Kitchen, CEO, said: "Bringing Joanne on to our board means we have an additional element to our decision making, beyond technical and financial.
"We welcome her expertise and empathic input to ensure we harness the power of communication and involve our people in every step of our journey."
Finkeldey's role includes managing the recruitment process across all departments and regions, as well as building the firm's recruitment pipeline and facilitating professional development strategies for razorblue's workforce.
Kitchen continued: "razorblue has come a long way in a short amount of time and that is testament to the people we employ.
"Labour is our biggest cost, and we know we need to get it right. As the company continues to grow across several locations it's important our company culture is not diluted. Our people need to feel appreciated and heard regardless of job title or location.
"I'm looking forward to seeing where Joanne's presence on the board will take razorblue next."
The move comes as the company invests in the implementation of IntelliHR, a system which streamlines all aspects of human resources within the business including personal development and ongoing performance review, with a focus on employee engagement, satisfaction and mental wellness.
Finkeldey said: "The system gives insight into how our people are doing at any given time, both in work and a personal capacity.
"The last 18 to 24 months have reminded us just how important it is to take a more holistic view of looking after our people. This system will empower each employee, giving easy access to view, track and manage their progression and development."
razorblue now has a headcount of more than 140 and continues to expand with an additional 13 live vacancies.
:::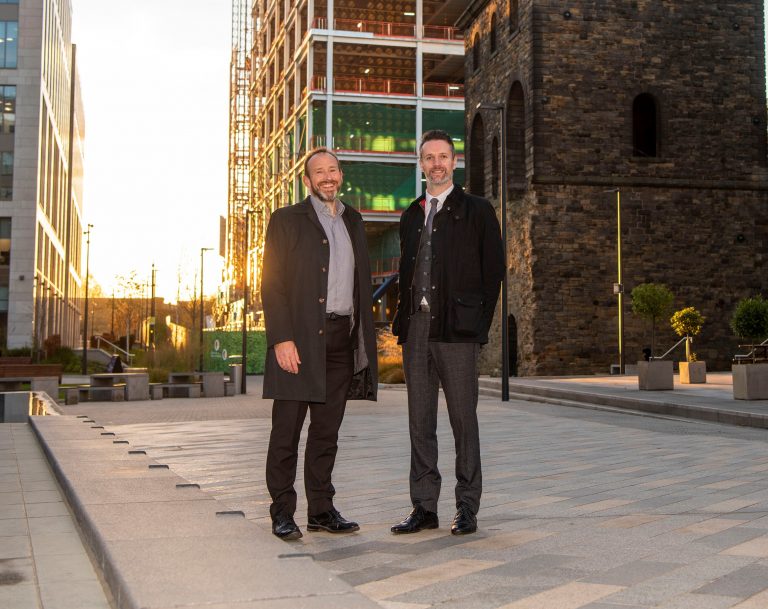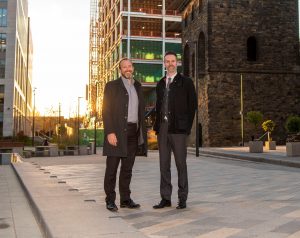 Ian Anderson has joined Schofield Sweeney's environmental and regulatory team in Leeds.
He has extensive experience in regulatory matters including complex fraud, money laundering, HMRC/tax prosecutions as well as shotgun and firearms licensing.
His expertise complements and expands the firm's existing environmental and regulatory offering. The team advises clients who are facing investigations, prosecutions, enforcements, and those dealing with environmental, waste and flooding issues.
Anderson's recent high profile cases include the acquittal of a lead defendant in a fraudulent trading case, a not guilty verdict in a conspiracy to defraud trial, negotiating the withdrawal of all charges against a roofing company prosecuted by Trading Standards and several successful Crown Court appeals in shotgun and firearms licensing matters.
He has also advised a national housebuilder on the Construction Design Management Regulations and has been admitted to the roll of solicitors in Northern Ireland to enable him to act in the largest tax fraud investigation ever prosecuted at Belfast Crown Court.
Anderson said: "This is an exciting step forward in my career, building on my experience in complex financial and regulatory cases.
"I am joining a team with a great reputation and impressive plans for the future. I hope to enable the firm to develop a broad regulatory offering, building on their market-leading environmental practice."
Schofield Sweeney's environmental and regulatory team is headed by Craig Burman, dealing with both contentious and non-contentious issues, including environmental and regulatory compliance, incidents, accidents, health and safety and environmental enforcement, contaminated land, flooding and drainage, local authority matters and land-related development. 
Burman said "I am delighted Ian is joining us with his extensive and varied regulatory expertise. We share a joint vision for the future and I can't wait to put the exciting  plans we have into action."
:::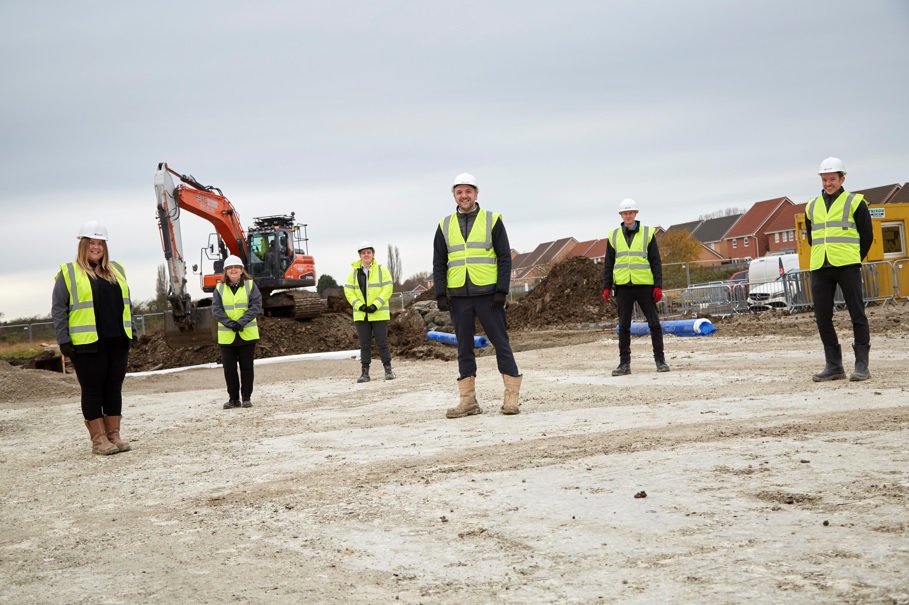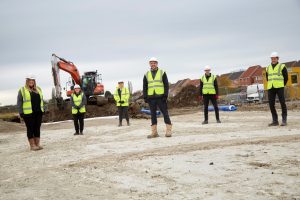 Yorkshire-based Sewell Construction is growing its team after a successful year of contract wins, with 20% of its team achieving promotions.
Mark Boothby and Chris Soper have recently stepped into the roles of joint managing director, with a collective 40 years in the business between them.
Their appointments follow a recruitment drive over the last year, which has seen 21 new people join the business alongside many internal promotions.
Boothby said: "Investing in young people and creating a talent pipeline has been a core part of our business strategy for many years.
"We strive to be a home for talent and provide exciting opportunities within the business for our team to develop their skills and advance their careers.
"With a strong period of growth under our belts, we're able to offer more people opportunities for career progression and are setting out on a further recruitment drive as we look ahead to 2022."
The business, which has recently secured a Queen's Award for Enterprise for Promoting Opportunity as part of the wider Sewell Estates collective, also announced this year its plans to triple its recruitment of graduates, apprentices and trainees over the next five years, in support of local economic recovery.
Soper added: "As a wider group of companies, we have always championed social mobility and 'grown our own', with 75% of our senior team coming from non-academic routes into employment and gaining their qualifications whilst in the workplace.
"We hire on attitude and culture fit, with the understanding that the skills needed can be taught on the job.
"We're lucky to have found so much new talent over the years, and this approach is now bearing fruit with many of the team stepping into more senior roles."
One of the Sewell Construction team who's had a promotion this year is design manager, Katie Robertson, who has stepped up from design co-ordinator.
She said: "I oversee our design and consultant teams, building information modelling projects, BREEAM and sustainable design requirements as well as making sure our projects are compliant with current building legislation and best codes of practice.
"My career has always been important to me and I've worked hard over the years to progress, which the business has supported and encouraged me to do."
Another member of the Sewell Construction team who started out as a trainee is Jack Henderson, who has now progressed to assistant site manager.
"He said: "It has always been important to me to find a company that was a good cultural fit and would invest in my career development.
"This couldn't be more true here at Sewell; I've just started a degree in Construction Management at Sheffield Hallam University and I'm excited to be able to further my academic career with the support and guidance from the leadership team."
:::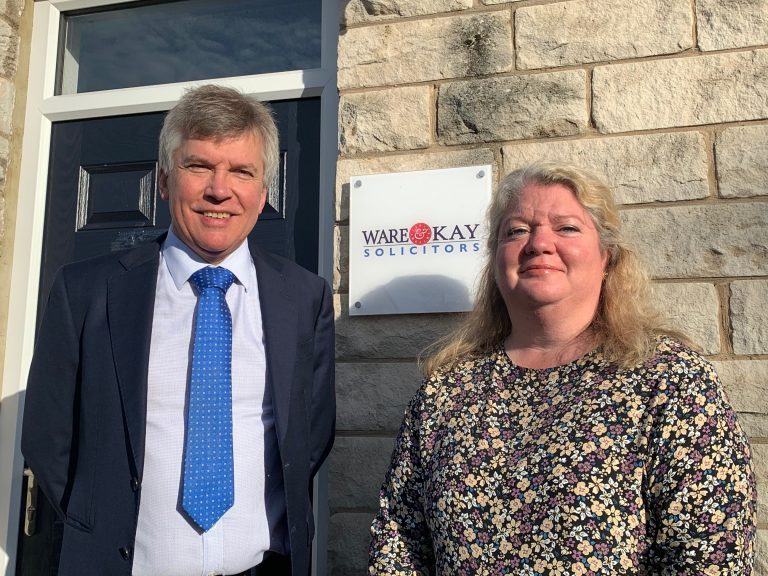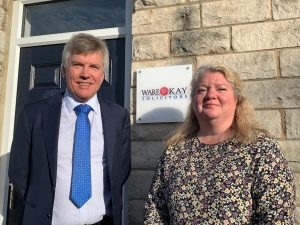 Law firm Ware & Kay Solicitors has announced the promotion of Lucy Gilman, to head of its Wetherby Office.
She will take over the responsibility for a growing team delivering commercial, development and residential property, litigation, family, employment and wills and probate services in the West and North Yorkshire region.
She is assuming the role from director Michael Peach, who will continue to be involved in the business.
Gilman, who joined Ware & Kay in 2012 has over 16 years of experience as a residential property solicitor. She has a wealth of knowledge and a strong reputation for superb client focus.
She has represented a number of high profile clients on complex property transactions and has a reputation for establishing close working relationships with clients.
Gilman will play a key role in supporting the growth of the firm as it continues to expand.
She said: "I am looking forward to leading the Wetherby team and embracing this position.
"My aim will be to focus on assisting in the development of the firm and building relationships with other professionals to continue to deliver quality legal services to clients in Wetherby as well as the wider West and North Yorkshire region.
David Hyams, managing director, said:  "I am delighted to congratulate Lucy as head of our Wetherby Office. It is always wonderful to recognise the achievement and dedication of members of our team.
"I shall be working closely with Lucy in the future and wish her all the best in her new role."