People: Ward Hadaway; UK General Insurance; AKYO Digital; and more
A law firm has strengthened its offering to businesses with two key senior appointments.
Kathryn Walters joins Ward Hadaway as a partner from international law firm Eversheds Sutherland, bringing her specialist finance experience and expertise to the firm.
She will be primarily based at Ward Hadaway's Leeds office, where she will lead the Yorkshire banking and finance team as a core part of the Corporate team, supporting its continued growth led by partners Adrian Ballam and Jonathan Pollard. 
Mark Wilkinson, a specialist in Insolvency and Restructuring also joins Ward Hadaway's commercial dispute resolution team as a partner from Knights PLC.
Wilkinson, who is based in the Leeds office, strengthens the law firm's already nationally-recognised insolvency and restructuring services.
Steven Petrie, head of Ward Hadaway's Commercial Dispute Resolution department, said: "Ward Hadaway is focused on helping our clients and our community to prosper and grow.
"We understand our local markets very well, and a big strength for both Kathryn and Mark are the relationships and reputation they have in the Yorkshire region.
"As well as operating independently, we can also see great potential for them to work together to provide a really rounded and comprehensive service to businesses and their funders."
Robert Thompson, head of the firm's Corporate department, added: "Ward Hadaway has a large network of banking and finance organisations that it supports across Northern England.
"In her role, Kathryn will focus on maintaining the relationships the firm has with key regional businesses, while forging new partnerships in the banking and finance space, attracting new clients to Ward Hadaway. 
"Mark will be pivotal to helping financial services organisations and other businesses with insolvency and debt restructuring processes and issues." 
Walters said: "It has been great to join Ward Hadaway in Leeds at a time when I can help support the growing team as they continue to champion high-growth businesses across the region, as well as deliver expert, and well managed, legal support for the region's funders. 
"I'm also excited to be playing an integral part in the development of the firm's strategic and transactional Restructuring practice, working alongside Mark to deliver holistic solutions to local businesses, and the funders of local businesses, encountering challenging financial circumstances."
Wilkinson added: "As well as building on Ward Hadaway's highly regarded insolvency practice, it is great to be able to help provide support to the other practice areas such as Corporate, Commercial, Property Litigation and Commercial Dispute Resolution.
"These teams have all grown in the region over the last two years, and I look forward to playing my part as we help clients tackle the challenges that lie ahead as the economy rebuilds from the lockdowns."
:::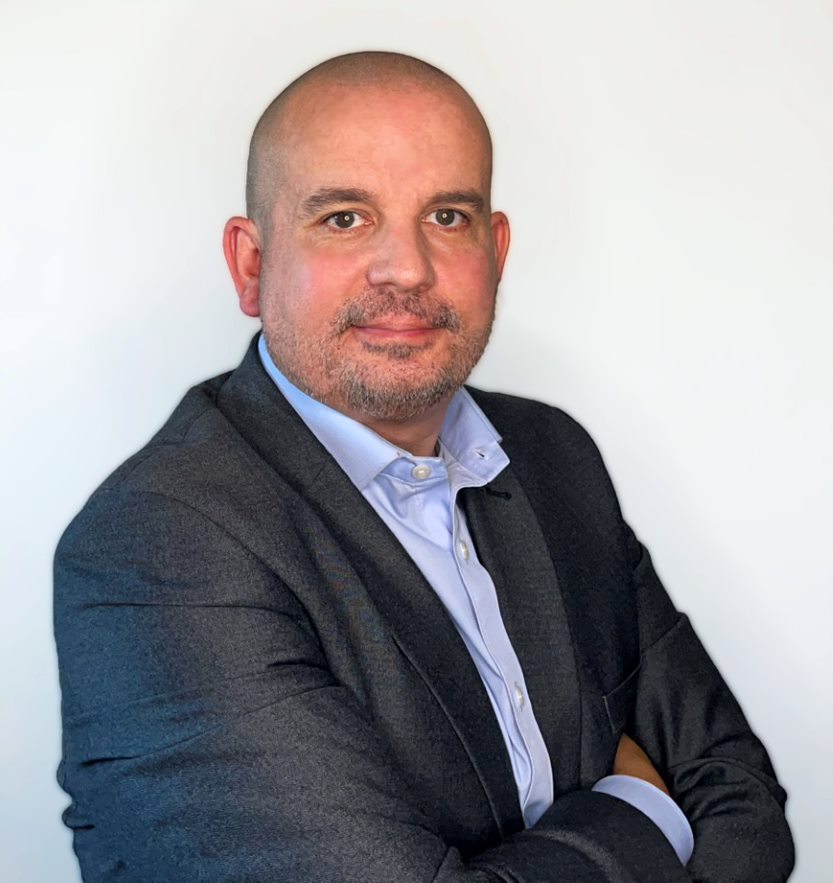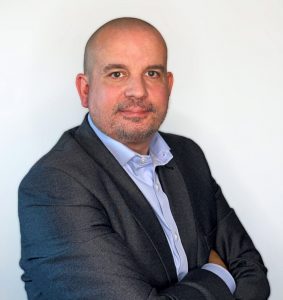 UK General Insurance (UKG) has hired James Starling to head a new public sector division within UKG's underwriting team.
Starling, who joined the Leeds-based Managing General Agent at the end of November, will report to CEO Tim Smyth and be responsible for growing UKG's market presence in the social housing segment.
Smyth said: "Jim Starling is a highly experienced underwriter in the public sector space, and appointing someone of his calibre underlines our intention to grow a profitable book of business in a market that we have identified as being strategically important for us."
Starling, who will head a three-strong underwriting team that also includes recent hires Ian Choplas and Natalie Newell, said he was looking forward to building a market leading product and service proposition for UKG in the social housing sector.
He said: "Tim painted a compelling picture of the opportunity for me at UK General, and he and the board have given me full support for our plans to build a presence in this key market, where there is plenty of opportunity as the sector emerges from the pandemic."
Prior to joining UKG, Starling spent 14 years at Ocaso SA, where he fulfilled various business development roles before becoming UK managing director.
He has also worked at Alan & Thomas (2004-07), and began his career at Hill House Hammond.
:::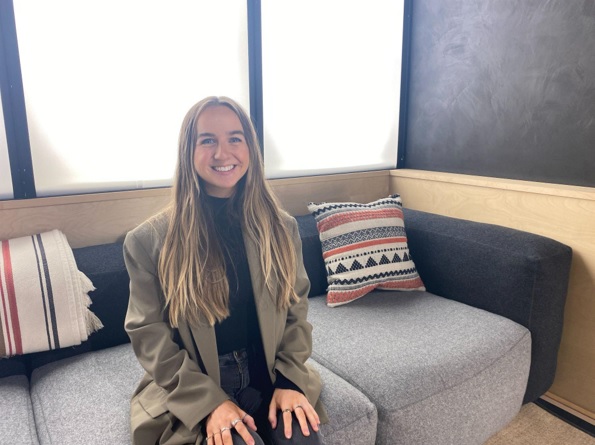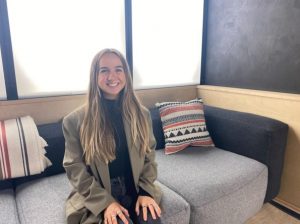 Leeds-based full-service digital agency AKYO Digital has made six new appointments following multiple client wins throughout the last quarter, with a new HR administrator to help enhance employee engagement and relations.
As part of the agency's expansion, Emma Harvey joins the AYKO team as HR administrator, bringing with her over three years experience.
She will be focusing on employee relations, engagement and support, working closely with the team and the board as the client base rapidly continues to grow.
Other new hires within the agency include five developers, growing the development department further to accommodate for the increase in upcoming projects.
Steven Morris, agency co-founder, said: "We're excited and privileged to be able to create new opportunities and to see our team grow on the back of a strong year for AYKO.
"We're also very pleased to introduce a further focus on employee relations, wellbeing and improving our process with the arrival of Emma.
"We've seen extraordinary growth across the agency throughout the last quarter and are continuing to invest in both our team and overall offering to support this."
:::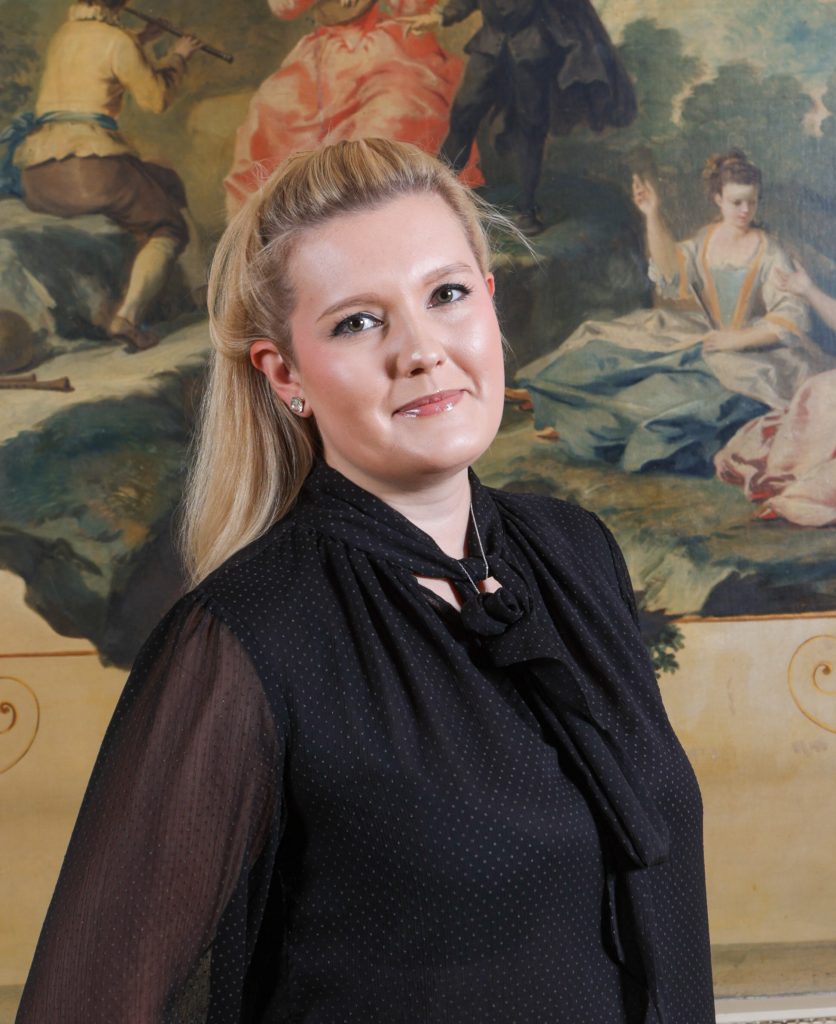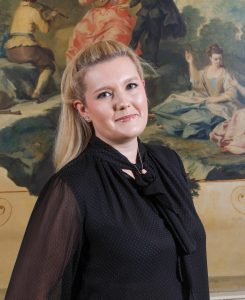 A career at England's biggest house has brought Sophie Parkin back home to South Yorkshire.
Parkin, 27, has joined the team at Wentworth Woodhouse, Rotherham, as digital marketing manager.
She brings five years of experience in marketing and communications and will be playing an intrinsic part in growing visitor numbers at the Grade I listed stately home, a major cultural and leisure attraction in Rotherham owned by a preservation trust since 2017.
"I cannot think of a more exciting project to be involved in than the regeneration of Wentworth Woodhouse," said Parkin, who grew up in Oughtibridge and has a degree in Law and a Masters in Marketing.
"I'm delighted to be joining such a dedicated team and working at a site of such local prominence. My role combines my experiences of hospitality and charity marketing with my passion for heritage," she says.
"I had wonderful history teachers who ignited my interest and my parents taught me about the importance of preserving our national heritage by taking me to historic sites all over the country.
"I aim to  increase brand awareness and reach new audiences in South Yorkshire and beyond so more people can discover the story of Wentworth Woodhouse and play a part in its future."
Parkin once worked in communications for one of England's most elite members' clubs. The 1897-founded Royal Automobile Club has clubhouses in London's Pall Mall and the 350-acre Woodcote Park in Epsom.
She arrives at the trust from national cancer support charity Look Good Feel Better.
Her role as communications & digital manager enabled the charity to further promote its work boosting physical and emotional wellbeing for people living with cancer.
The pandemic sparked Parkin's interest in relocating back to Yorkshire.
"It made me reflect on what I wanted out of life and also meant my partner James was able to work remotely," she said.
"We decided we would move up to Yorkshire at some point, then the job at Wentworth Woodhouse came up and I knew immediately I had to apply."
Wentworth Woodhouse Preservation Trust's chief operating officer, Paula Kaye, said: "Sophie brings valuable marketing experience in heritage and hospitality to our team.
"Her digital skills, flair and passion are helping us engage with supporters and potential new visitors, who are so important to this house's future."