Landmark conference Invest North returns for 2022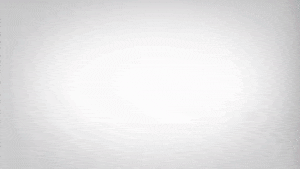 TheBusinessDesk.com is announcing the return of Invest North, its landmark conference which brings together business and political leaders to explore how the rhetoric of what comes next can be changed into realistic economic growth that benefits the people, businesses and places which make up the dynamic north.
The event which for 2022 will continue to be virtual is being curated by TheBusinessDesk.com and its headline sponsor Squire Patton Boggs, and supported by Northern Powerhouse Investment Fund, Influential, NP11 and becg.
The full day conference will be packed with insight, analysis and original research that will make it an inspiring and informative event that can't be missed by anyone investing, working or innovating in the north.
The virtual conference takes place on 2 March, and tickets are now on sale with an early bird discount at investnorth.uk. In addition for 2022, Invest North will feature a post event VIP networking dinner on 3 March, enabling attendees to meet in person, and continue the conversations started during the event, with speakers for the dinner will be announced shortly.
A stellar line-up of speakers are already confirmed including:
Sir Howard Bernstein, former chief executive of Manchester City Council
Karen Smart, MD, Manchester airport owner MAG
Wayne Hemmingway MBE, partner Hemingway Design
Lou Cordwell OBE, chair of the Greater Manchester Local Enterprise Partnership
John Moulton, chairman, Better Capital
Vikas Shah MBE DL, Swiscot Group
Henri Murison, chief executive, Northern Powerhouse Partnership
Sarah Tomkins, director, Co-op Live
Irene Graham OBE, CEO, Scale Up Institute
Lee-J Walker, joint managing director of TheBusinessDesk.com, said: "Invest North in 2021 was a major business event for the region in the first half of 2021.
"With the turbulence of the last 12 months which has seen high levels of investment in businesses based in the region alongside further challenges to connectivity across the north, Invest North is back to hone the region's edge as it looks to carve its position out both nationally and internationally as a leading area for growth.
"We are looking forward to welcoming business leaders and influencers to a day packed full of inspiration and opportunity."
John Alderton, managing partner, Squire Patton Boggs in Leeds, said: "Now more than ever the North needs to be united and speak with one voice, to make sure we are heard in Whitehall and beyond.
"As a global law firm with our roots in the North, we are proud and excited to be a headline sponsor of Invest North for a second year. Join us and the other delegates and make sure the North is heard and we attract the investment needed to help level up the UK economy."
Sara Wilde-McKeown, managing director of Influential Agency Group, said: "The U-turn on rail investment has left the North bruised and baffled and, with the Levelling Up White Paper due next week, the ball is now firmly in the government's court to put substance behind its flagship domestic policy. That said, the UK regions have a huge focus on producing compelling strategies to attract investment and ensuring that Levelling Up actually makes a difference. It's also true that regional policy makers are prioritising 'good' growth and removing the huge disparities within our own towns and cities in areas like education and health. Invest North 2022 is a platform that brings together our success stories – showcasing the brilliant ideas, the dynamic achievers and the investors with the sharpest insight, all of them people with a deep commitment to driving a compelling vision for the North. "
Tickets can be booked now with prices ranging from £40+VAT (early bird discount) for the virtual conference and £125+ VAT for the VIP dinner, a 10% discount is available if both are purchased together.
Organisations interested in sponsoring the event can contact sales@thebusinessdesk.com for more information about what opportunities are available.