People: Hentons; iSource Group; York Handmade Brick Company; and more
A highly experienced audit manager has been appointed at Yorkshire-based chartered accountancy and business advisory firm, Hentons.
Lee Milligan has over 25 years' industry experience and will be managing a team of auditing professionals who are based across the firm's Leeds, London, Sheffield, Thirsk and York offices.
After completing a BA Hons degree in Accountancy and Business Studies, he started his career in Stoke-on-Trent before moving to a firm in Manchester.
He has recently been working as the audit and accounts manager at Paylings Ltd in Wakefield. He is a fellow of the Association of Chartered Certified Accountants (ACCA).
Highly skilled in providing auditing services across all industries, including manufacturing, retail, financial services, telecommunications and not for profit sector, he is renowned for building excellent client relationships.
Milligan said: "A well-run audit gives management and third parties assurance in the published financial figures and highlights any weaknesses in client systems, errors and potential fraud.
"It also makes meaningful unbiased recommendations to improve performance in the future. I pride myself on adding value to clients by providing excellent service and ideas that play a vital role in driving businesses forward.
"I wanted to join Hentons, as the firm has an excellent reputation for its audit and accountancy services, as well as offering corporate finance and legal services, and there are plenty of opportunities to build on its impressive client base."
Partner, Mark Bain, from Hentons, said: "All the audits we carry out are unique to the specific operational, financial and regulatory risks faced by each business.
"Our highly experienced team identify areas that can improve a company's tax position, whilst also providing assurances and financial guidance to support future growth.
"Lee is the ideal fit for Hentons, and our team and clients will benefit from his experience and dedication."
:::
iSource Group, an IT, digital and change management recruitment specialist based in Leeds, has appointed Shannen Riley and Maariyah Akram as delivery consultants to support the work the company delivers to clients throughout the UK and Europe.
Taking the opportunity to embrace a complete change in career, Riley, formerly a civilian public protection officer within Adult Safeguarding for West Yorkshire Police, will transfer her skills, sourcing candidates for a variety of clients.
Previously a sales advisor at Sky, Akram is entering the recruitment sector for the first time and is looking forward to speaking with candidates and working with them to find the roles that they are looking for.
Riley said: "This is a great career move for me. I'm so pleased to be in a position that offers me the chance to build and develop my skills.
"The team have been really friendly and I'm looking forward to learning more from them as I settle in."
Akram said: "This is a completely new career path for me, which is nerve-wracking but in a good way.
"As well as bringing the skills from my previous role, I will also take this opportunity to learn from others. It's already clear that the team are willing to help new starters, which makes the process of onboarding so much simpler."
Managing director of iSource Group, Geoff Shepherd, added: "I would like to welcome Shannen and Maariyah to the team.
"It's great to have people join us that want to explore a career in recruitment and who are so eager to learn.
"With two further delivery consultants it provides us with the capacity we need to meet with client demand, which is growing every day."
:::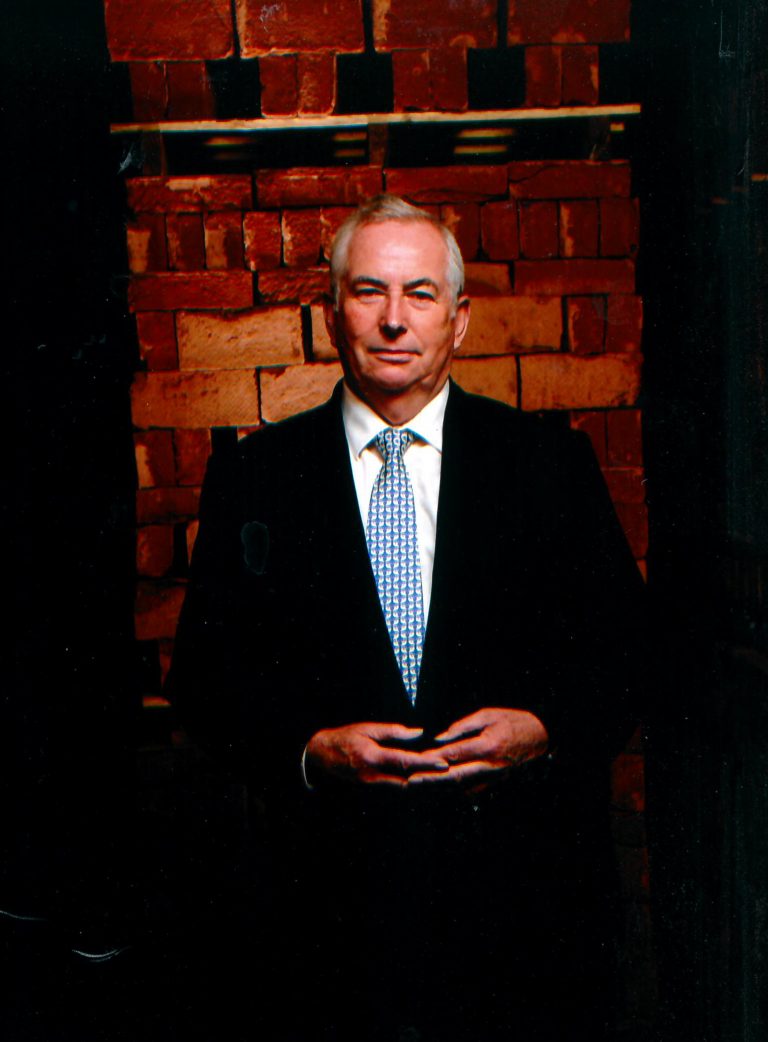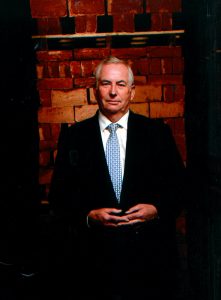 David Armitage, founder and chairman of the award-winning York Handmade Brick Company, is celebrating 60 unbroken years in the brick industry.
He joined the industry in 1961 as an apprentice fitter with his family firm George Armitage & Sons, based at Rothwell, near Wakefield.
He moved into sales in 1963, eventually becoming sales director and later marketing director when the business boasted a £20m turnover.
Twenty-seven years after Armitage joined the business was sold, so he decided to set up on his own and bought the York Handmade Brick Company, based at Alne, near Easingwold, in 1988.
He explained: "Moving to York Handmade was a dramatic change for me, as I went from a mass market brick producer supplying large scale schemes to a small niche supplier with a selective market.
"But we haven't stood still at York Handmade and I am immensely proud of what we have achieved here with a loyal and dedicated staff.
"It is fair to say that York Handmade's market is extremely varied but on a generally smaller scale.
"Conservation is an important area for York Handmade along with high-quality one off self-build homes which have been the mainstay of our operation when we first started.
"More recently we have been involved in high-profile schemes away from the housing sector. These have included Chetham Music School in Manchester, St Albans Cathedral and London Bridge Station and the Shard in London.
"We are currently working on a very prestigious housing development at King's Cross and have just completed quality mixed-use schemes in Kensington and Mayfair, so London has been a very fertile market for us.
"But it is important to stress we have also embarked on some significant projects in York, Halifax, Beverley, Middleham and Skipton, as well as in Scotland, Northern Ireland and the university towns of Oxford and Cambridge.
"When I bought the company the works were almost derelict apart from a good reserve of high-quality clay and some battered old kilns.
"During the last 33 years we have scrapped the old kilns and built state of the art computer controlled modern ones, while we have just invested in a brand-new £1.2m plant – a fitting way to celebrate my 60th anniversary."
Armitage has also been heavily involved with The Brick Development Association, the brick industry's trade association.
In 1979 he became chairman of the Publicity Committee, which was the main marketing committee.
Armitage said: "I have thoroughly enjoyed my 60 years in the brick industry, meeting some wonderful characters, from the shop floor to the boardroom.
"I have always thoroughly enjoyed the camaraderie of the industry. I have met some wonderful characters and some fantastic workers who work incredibly hard and give the lie to the myth fact that the modern British worker doesn't know what hard work is."
:::
Hortor, a global resourcing and managed service consultancy headquartered in Leeds, has appointed Richard Baden as delivery director, and promoted Nick Rowlands-Ridley to director of global recruitment.
With previous experience of working agency, RPO and client side, Baden will be responsible for delivering the back-office function at Hortor.
He will build teams that support the organisations global growth, while expanding its market leading knowledge in relation to technology and resourcing.
As well as developing new relationships and sales channels for the business, he will also work closely with Hortor's current portfolio of clients, to meet with the often complex and evolving needs of each.
Having worked for the organisation for almost a year, Rowlands-Ridley will now have global responsibility for permanent hires in the company's IT, energy and Telco sector specialisms.
Running all three teams, he will develop the portfolio of clients Hortor works with, further establishing the brand within these markets.
Baden said: "As a company that has a truly global presence, the role at Hortor really appealed to me and my consultative nature.
"I feel very lucky to have such a great team around me, which makes my job all the more enjoyable and rewarding.
Rowlands-Ridley said: "It's fantastic to gain the recognition for all of the hard work that I have put into establishing the business as a trusted specialist with my clients.
"I'm really looking forward to growing the team into North America and the Asia Pacific as we continue to expand our presence across the world."
Chief operating officer for Hortor, Andy Roe, added: "We have a great team here at Hortor and very much believe in rewarding people and providing them with the opportunity to develop and to meet with their potential.
"We would like to take this opportunity to welcome Richard and congratulate Nick. Both are a real asset to our business and are helping us to meet with our ambitious global targets."