People: Principle Networks; Arc Pensions Law; AD:VENTURE; and more
Leeds-based network specialist Principle Networks has appointed a head of service operations.
The company has welcomed Richard Tempest-Mitchell to its expanding team.
Tempest-Mitchell was formerly head of service operations at global technology provider Nasstar, overseeing a large team of engineers and support function.
He also held previous engineering and service desk roles at network service provider, IPI.
Over the next year, Principle Networks plans to invest heavily in customer care, service management and automation as it continues to mature its managed service functionality, with Tempest-Mitchell's appointment being a fundamental part of that plan.
The company is in its fourth year of trading, creating secure SD-WAN and Enterprise Network solutions for organisations.
Tempest-Mitchell will lead on a range of service focused projects, starting with guiding Principle Networks through various ISO accreditations, service upgrades and supplier management.
He said: "I like how Principle Networks keeps the service proposition simple. We know how critical it is to resolve incidents quickly.
"If that happens, our customers aren't 'triaged' through a cumbersome service desk structure. They speak directly to third-line support engineers, to speed up the resolution process.
"Over the coming months, I plan to fine-tune this already effective process, adding automated fault-resolution and advanced tactics to strengthen the support we offer to our customers."
Russell Crowley, co-founder of the business, added: "I'm delighted to welcome Richard on board. His knowledge and experience, combined with the dedication we've had since day one to exceptional customer service, will allow us to improve and evolve over the coming years.
"Although we feel confident we out-perform the competition with our unique co-managed service, there is always room to grow.
"We have an opportunity to develop our proposition and to provide first class service operations."
:::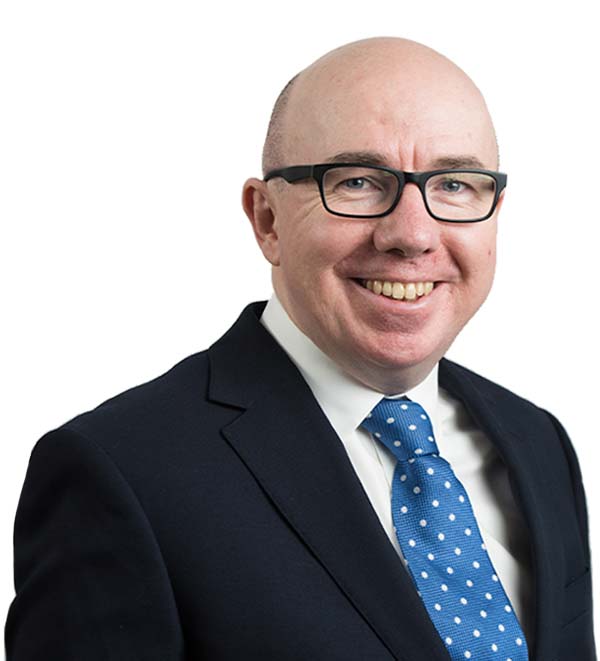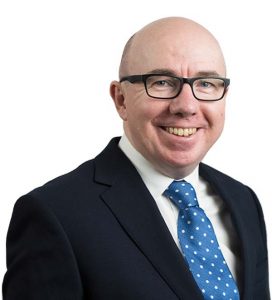 Arc Pensions Law says specialist pensions lawyer, Alex Rodger, has joined its Leeds office as a partner.
He arrives from Womble Bond Dickinson, where he advised trustees and employers in the private and public sectors on all pension scheme matters.
He has over 25 years of experience advising on corporate sales and reorganisations, TUPE transfers and associated issues such as Beckmann rights, section 75 debts and the Regulator's powers.
Rodger has particular expertise in relation to scheme mergers, member complaints, administration errors and buy-outs and buy-ins.
He said: "I am delighted to be joining Arc Pensions Law. The firm's reputation in the pensions industry is unmatched, and I am looking forward to joining as a partner and working closely with my new colleagues in our Leeds and London offices."
Leeds-based partner, Kate Payne, said: "We are thrilled to welcome Alex to the firm. He is a highly regarded pension lawyer, and a valuable addition to our team, both here in Leeds and London."
Anna Rogers, senior partner, added: "We're delighted to announce another step in Arc's continuing growth, to meet increasing client demand across the country.
"Alex brings a wealth of experience that further strengthens the extensive capabilities of our team. We look forward to working with him."
:::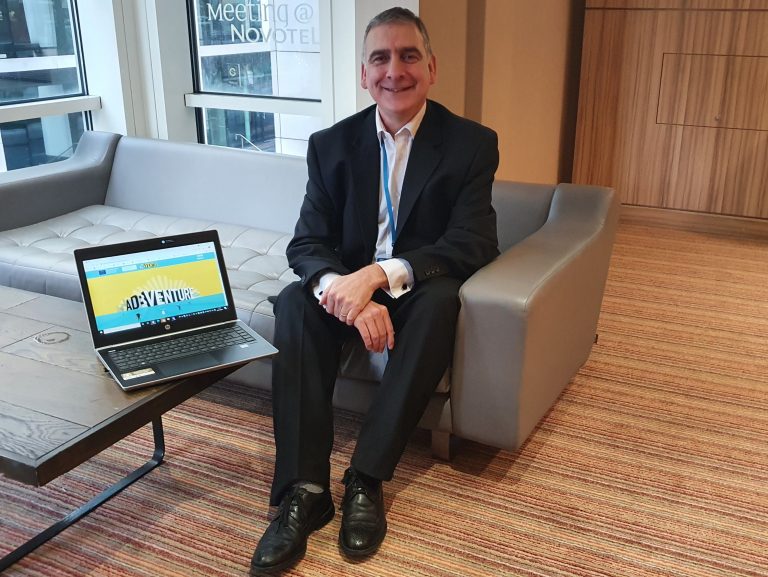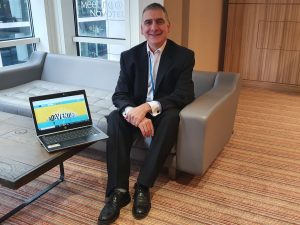 A Yorkshire business support programme which has helped thousands of fledgling companies has a new man with a mission at the helm.
Stuart Ross, who has over 30 years' experience in economic development, but once took a year out to train to be a missionary, is the new manager at AD:VENTURE.
Launched in 2017, AD:VENTURE supports start-up businesses and those under three years old in West Yorkshire and parts of North Yorkshire. It is part-funded by European Regional Development Fund (ERDF) money.
Ross, who has worked for Leeds Chamber of Commerce, North Yorkshire County Council, Yorkshire Forward and Leeds City Council, said: "AD:VENTURE is a really important engine for the growth of jobs and GDP in the Leeds City Region.
"It is achieving great things and I want it to continue to do that even when the European funding ends in 2023.
"A key element of my role leading the programme, will be to secure funding to enable continuation of this vital resource for the region's start-ups."
Ross came to Yorkshire in the 1980s to study for a degree in economics and public policy at what is now Leeds Beckett University.
He joined Leeds Chamber of Commerce and became its head of policy and research, before joining North Yorkshire County Council rising to head of business support, with particular emphasis on developing sites and premises for companies.
In 2001 he took a year out to train to be a missionary, but returned to business support in 2002, joining the now defunct Yorkshire Forward.
There he was responsible for the inward investment programme for South Yorkshire and found himself helping out businesses after the floods of 2007.
Flood damage was to become the focus of Stuart's work again while he was working at Leeds City Council during the Boxing Day floods of 2015.
He said: "My day job at Leeds City Council was appraising business growth grants, but when the floods happened I was literally walking round Kirkstall, where I lived, and talking to the companies that had been affected to see how we could help them.
"I know businesses appreciated us giving out grants to help with the clean- up and to contribute towards flood resilience measures such as flood gates and pumps to remove floodwater.
"I have always worked in economic development, which might sound a bit dull, but it is far from it. You never know what is going to happen; whether it's floods or foot and mouth or Covid.
"AD:VENTURE is a real partnership and pulls together some brilliant organisations to help fledgling businesses."
:::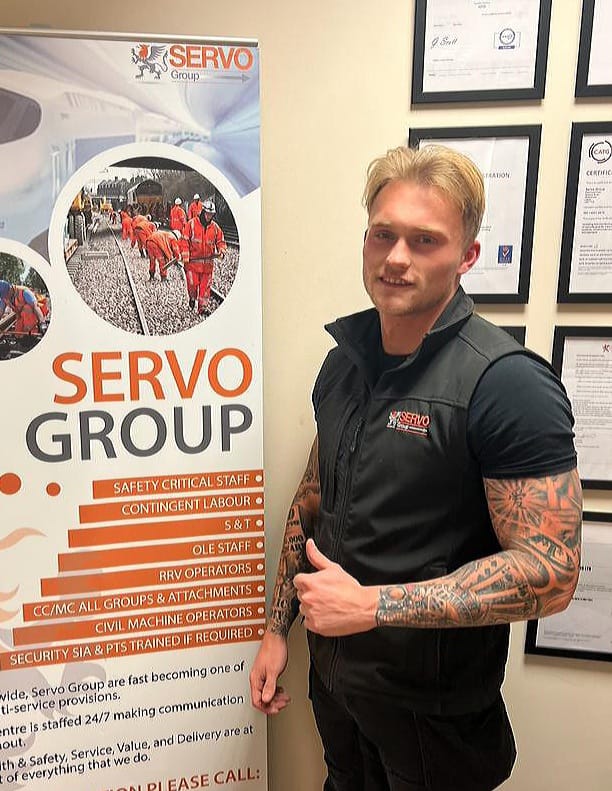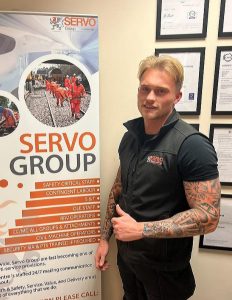 A Leeds multi-service provider has appointed a new group installation manager to head its growing CCTV client base.
Servo Group, which has offices in Leeds and London, has appointed Joe Knight to the role. He joined the firm as a CCTV installer and has made fast progression in a relatively short time.
Knight will be managing installations for Servo's CCTV division, which provides analytical security systems to clients around the UK.
He said: "I'm looking forward to playing a pivotal role in expanding our CCTV division even further – it's an exciting time at the moment with lots of new clients coming on board and asking us to enhance their security requirements.
"I'm delighted to have been given this opportunity in such a short space of time and I'm looking forward to playing an instrumental role in Servo's continued growth."
Servo, which has its headquarters on Gelderd Road, provides security guards, CCTV, facilities management, rail labour and construction services to clients all around the UK.
Its CCTV division has been growing particularly quickly – last month the firm launched its first eco-friendly, solar-powered CCTV towers, as another option for its clients to help keep sites secure while improving their carbon footprint.
Knight will be leading Servo's growing team of installers, and supervising CCTV fitouts for clients across a diverse range of sectors, including construction, rail, and schools.
Christian Kisby, operations director, said: "Promoting Joe to this role was not a hard decision to make at all, and I'm proud to have been able to offer the position to someone already within my team.
"In such a short space of time working with us, Joe has made an incredible impact, he's been an absolute pleasure to have on board and we're confident he can take the reins of our CCTV operations and keep them running smoothly and continuing to expand."