Agency roundup: GRM Digital; Grayling; CreativeRace; and more
A Leeds-based multi-national web development and digital marketing agency has secured a new client in a six-figure deal with American-based golf buggy manufacturer, Club Car.
GRM Digital, founded in 2009 by Nej Gakenyi, has been appointed to support the 63-year-old manufacturing giant as its dedicated digital marketing agency and IT infrastructure partner.
The agency will manage Club Car's website, online presence, and user experience to achieve digital growth and generate quality online traffic. It will also help Club Car to expand its presence in China.
Club Car was originally founded in 1958 in Houston, Texas, and was acquired by Platinum Equity earlier this year for £1.7bn.
It is the official golf car of the PGA of America, PGA TOUR Tournament Players Club (TPC) Network and European Tour.
Gakenyi, CEO and founder of GRM Digital, said: "We're delighted to welcome Club Car to our expanding portfolio of global brands who wish to improve their digital presence.
"We'll be supporting them with 24/7 online assistance and offering our expertise to help solidify Club Car's status as the leading golf buggy brand on the planet.
"A lot of companies struggle to break into China because of the complex Chinese firewall issues. This is something we have supported many global manufacturers with through our network of partners in China."
The news comes as GRM has experienced 50% growth since the start of the pandemic, growing from 18 to 29 people as companies look to strengthen their online presence.
The agency forecasts continued growth of 50% over the next year, and intends to add another eight to 10 people to its team.
:::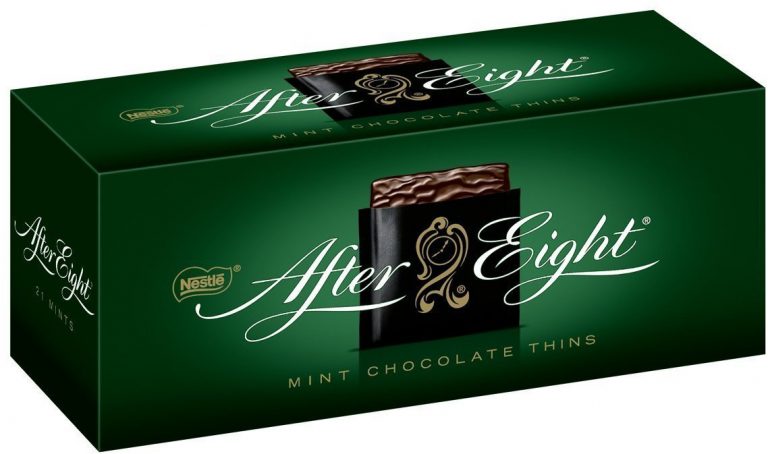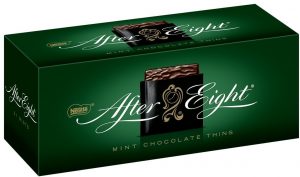 PR agency Grayling has been appointed to work with mint chocolate brand, York-based After Eight, to lead its consumer PR and influencer Christmas campaign following a competitive pitch.
The agency has also been appointed as Quality Street's influencer agency for the festive season.
Grayling says it was chosen for its disruptive approach to rebuilding the brand's equity, market dominance and relevance with After Eight's target audience.
It will also implement a digital-led consumer campaign for Quality Street throughout the festive season to drive awareness of its personalised tin and launch a direct click-through call-to-action to encourage sales at the brand's busiest time of the year.
The wins build on the agency's extensive portfolio in food, retail, and FMCG for household brands such as Cathedral City, Nestlé Dulce Gusto and M&S.
Katie Eborall, director, Grayling North, said: "We're excited to be working with Nestlé as After Eight's first consumer PR and influencer agency partner, and as Quality Street's influencer agency.
"Our unrivalled network and our extensive experience in the food and FCMG sectors make us well-placed to support Nestlé as it launches these innovative campaigns and makes its mark as a forward-thinking chocolate specialist.
"Moreover, we're delighted to be part of making special memories during the holiday season."
Debbie Bowen, senior brand manager at Nestlé, said: "Grayling's team stood out as the agency that could offer exactly what we needed; a strong understanding of our industry, coupled with a creative outlook and a proven track record of landing focused messaging in the media up and down the country.
"Having teams on the ground in different regions really appealed and brings a unique insight to consumer trends and purchasing decisions.
"We're looking forward to delivering these exciting campaigns and are confident in our decision to be partnering with Grayling."
:::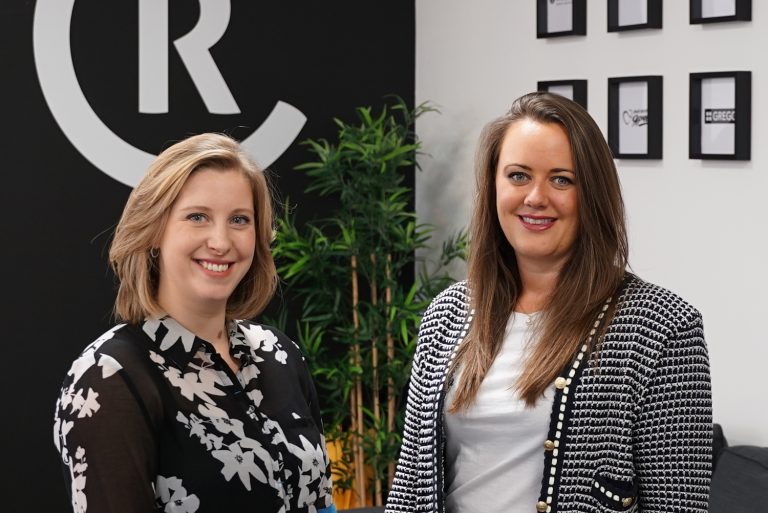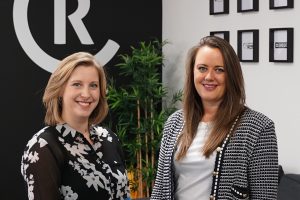 Integrated agency CreativeRace has made two key additions to its leadership team – Victoria Aspinall as strategy director and Tori Lorence as client services director.
Aspinall joins from London-based Clear M&C Saatchi where she was strategy director, leading and working on strategic projects for large, global clients including Disney, Prudential, Pizza Express and GSK.
Prior to that she worked at a variety of brand strategy agencies including BrandCap and Kantar, as well as in management consulting at Deloitte.
She specialises in blending creative strategic thinking with analytical rigour to develop and deliver insight-led, actionable strategies that make a real impact on the brands she works with.
As strategy director, she will be leading the development of the strategic proposition and team, as well as overseeing all strategy work at CreativeRace.
Lorence brings a wealth of client experience, most recently from Rapp UK (previously Proximity) as group account director managing accounts and teams for clients including Lloyds Banking Group, Scottish Southern Electric (SSE) and Ralph Lauren.
Prior to this she was at Ogilvy, working on sizable campaigns with clients such as British Airways (including the Executive Club global rebrand) and Public Health England (Stoptober and Change4Life).
She is passionate about delivering differentiated creative strategies to solve business problems and drive strong brand engagement, and will be responsible for client relationships, development, and delivery.
Aspinall said: "I'm currently in the process of relocating to be closer to family and enjoy the lifestyle on offer in Yorkshire, and am looking forward to working with, and making an impact on, local businesses and brands whilst being part of the thriving and rapidly growing agency scene in the region."
Lorence added: "If Covid times have taught us anything, it is that family, friends, and support networks matter more now than ever before, as such I've felt a very strong pull towards my northern roots.
"Returning home has provided me with an opportunity to make an exciting career move to join an ambitious and rapidly growing agency.
"I'm excited to join CreativeRace, a fully integrated agency that is pointedly focused on building something truly unique in the region."
Their appointments come at the end of what has been a growth year for Leeds-based CreativeRace, which has continued to increase headcount and expand its client roster across all integrated services areas.
CEO Rob Shaw said: "I'm so pleased to finally welcome Victoria and Tori to our business, marking the end of significant year of growth both in terms of our team, our capabilities and our client base.
"We are excited to start 2022 with greater capabilities across our integrated offering which will benefit both existing and future clients."
:::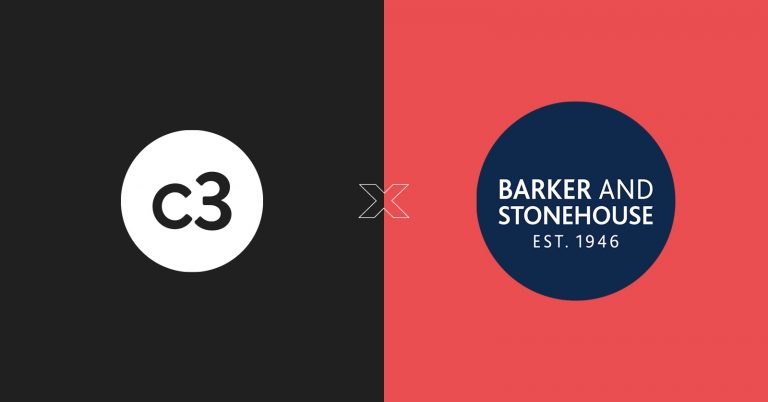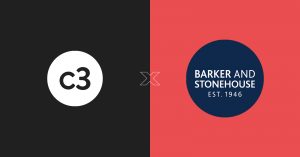 Digital performance agency, connective3, has been appointed by British-based furniture retailer Barker & Stonehouse.
Chosen following a competitive pitch process, connective3 has been hired to support with the retailer's activity across all paid digital channels including PPC, Shopping and Paid Social, as well as offering its expertise across data and strategy.
connective3 paid media director, Claire Stanley-Manock, said: "It's great to be working with the team at Barker and Stonehouse, on such wonderful products and across a wide variety of channels.
"We've already got some exciting plans underway, and can't wait to see the impact these will have upon Barker & Stonehouse's performance for 2022."
Gill Smith, head of eCommerce at Barker and Stonehouse, said: "We've been impressed from the outset with the team at connective3, their knowledge, approach and understanding of our ambitions has been clear throughout the pitch process and we're very much looking forward to seeing how our activity develops with having connective3 on board."
connective3 has an-80 strong team led by Tim Grice, with offices in Leeds, London and Manchester.
Launched in October 2019, it delivers digital performance marketing for a number of clients including thortful, comparethemarket.com and Ebuyer.