Great expectations for £40m turnover logistics operator as MBO completes
Transport and warehousing provider, Expect Distribution, has completed a management buy out.
The majority shareholding of the Bradford-based company has been sold by Robert and Neil Rushworth, who founded the firm 34 years ago.
The business has been acquired by two established board members Andy Taylor, operations director, and Matthew Kilner, financial director who start 2022 at the helm with Neil Rushworth remaining as the managing director in the short term. Rushworth will also retain a minority shareholding of the company.
Taylor and Kilner joined Expect Distribution in 2017 and 2020 respectively.
The firm was established in 1988 by the company chairman Robert Rushworth and has since expanded from two vehicles to a fleet of 140 and a turnover of £40m in 2021 with three warehousing sites in West Yorkshire, capable of storing 70,000 pallets.
Neil Rushworth said discussions about a possible MBO started early in last year.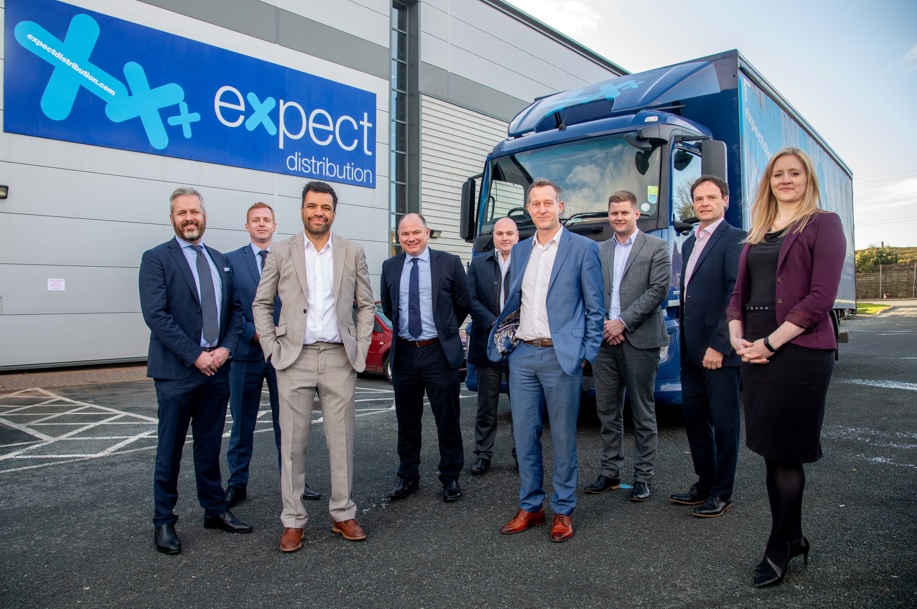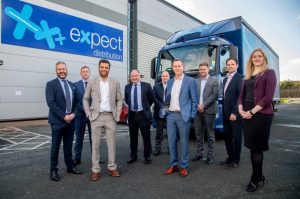 He explained: "Over many years we've created a highly-respected business and despite having external suitors who were interested in buying Expect we found it difficult to imagine any parties who would understand and run the company with the same ethics and unique formula that we have created over the time that the family has owned it."
Taylor said: "From the nationally recognised Card Factory to some of the UK's well known FMCG companies, Expect Distribution has some exceptional partnerships with our clients with a focus on value added service.
"As we approach 35 years in business, achieving a turnover of nearly £40m and employing over 360 employees, we're as efficient and innovative as any competitor, with the in-depth industry knowledge and expertise our clients need and appreciate."
Kilner added: "We couldn't be more excited to be working with our team to achieve and execute the company's growth plans going forward and we intend to continue that organic growth which will see Expect grow by a projected 15-20% in 2022.
"The transport industry and specifically recruitment will remain a challenge in the coming year but the strength of Expect is its diversity and we have some big plans underway to expand our warehousing facilities which will provide an additional 16,000 pallet spaces in March this year."
Regional accountancy firm and business advisor, Azets, advised on the MBO, supported by Shawbrook Bank which provided an undisclosed funding package.
Rob Burton, corporate finance partner at Azets in Yorkshire led the deal and was supported by Richard Weston, corporate finance manager.
The MBO team was also advised by Clarion. The team at Clarion included Jonathan Simms, Sarah Harrison and
Santino Stifanelli (Corporate), together with Phil Dine and Carly Brown (Banking).
A full debt funding package was provided by Nick Salmons and Matthew Fannon at Shawbrook Bank. Oliver Hoffman at Mazars and Stephen Newman at Ramsdens provided corporate finance and legal advice to the vendors.
Gunnercooke were legal advisors to Shawbrook and Martin Barron at BTG Advisory delivered financial due diligence.