People: Statement; Servo Group; SYNETIQ; and more
Shopify agency, Statement, has made changes to its senior leadership, strengthening its management capability to support continued rapid growth.
Enjoying a period of growth since joining the Harrogate-based IDHL Group in 2018, Statement is looking to maximise its future opportunities with the success of its Shopify platform and wider collaboration opportunities with IDHL's most recent acquisition, Fostr.
Statement MD, Dan Conboy, move into a new Group role as director of e-commerce strategy, with Jonathan Healey taking over as managing director of Statement in addition to his responsibilities at NetConstruct.
In this new role, Conboy will leverage his 20 years e-commerce and first-hand retailer experience to support new and existing clients across IDHL, while leading on sector strategy and sharing industry knowledge, insights and innovations.
He has been managing director at Statement since the agency was founded back in 2011 and will remain a large part of the agency's management team.
Healey brings over 20 years' experience in the digital sector to the Statement team, with nine spent as managing director at NetConstruct.
In this time, he has overseen the growth and long-term success of IDHL's largest web agency, demonstrating his operational strengths and production expertise.
IDHL chief executive, Dennis Engel, said: "With his skill and insight, Jonathan is well placed to drive Statement's next growth chapter working with the teams and developing the infrastructure that will support new business and the introduction of value-add services.
"We're equally excited about Dan deploying his direct e-commerce experience and insight, across the whole Group."
Healey said: "Statement is a business that I have admired for some time. They have a fantastic team and are full of innovative ideas.
"With Shopify's tremendous success story in recent years, Statement is perfectly positioned to add value to ambitious online retailers.
"I'm thrilled to be able to bring my experience from elsewhere in IDHL to the Statement team and their clients."
Conboy added: "Over the past decade, it's been a real privilege to lead Statement as one of the early pioneers in the Shopify eCommerce space, working with some of the country's best-known brands.
"My career started as a retailer and, as the retail world continues to evolve at pace, I'm delighted to have the opportunity to move into this new role, helping both our clients and wider business to evaluate the best opportunities for future growth."
:::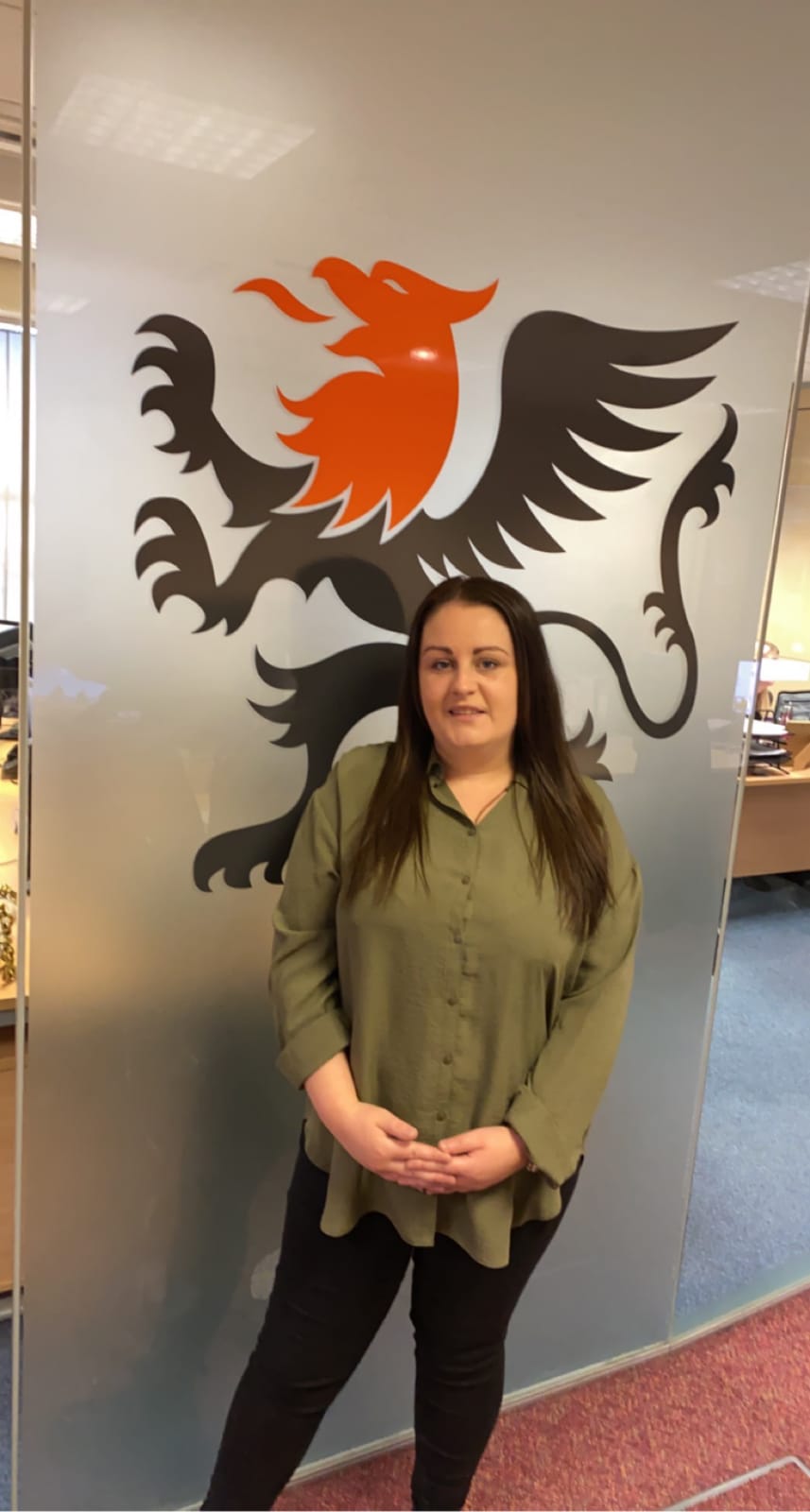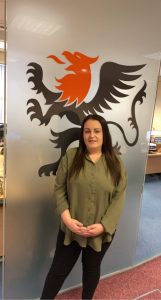 A multi-service provider is expanding its fast-growing rail division, appointing a new sentinel and resource manager after winning new work, including a major contract win with Network Rail.
Leeds and London-based Servo Group has promoted Charlotte Breakwell to the position to help manage and facilitate the phenomenal growth of its rail division in the past few years.
Breakwell is one of Servo Group's first team members, starting with the firm almost six years ago as office manager.
She has since progressed to the position of sentinel co-ordinator and now to her most recent position where she will assist head of rail Michelle Moss in facilitating and coordinating Servo's rail contracts, resourcing, and bringing in new business.
Breakwell said: "The past six years working for Servo have been amazing – when I started there were just six of us in a small office and now the company has expanded to over 30 head office employees with multiple divisions.
"I'm delighted to have grown with Servo and to have this opportunity to take a pivotal role in developing our dynamic rail division.
"It's an exciting time for rail at the moment, with some major contracts to fulfil, and I'm looking forward to playing a key role in its upward trajectory."
Servo, which has its headquarters on Gelderd Road, provides rail labour, SIA-licensed security guards, CCTV, facilities management, and construction services to clients all around the UK. The firm is targeting a £20m turnover in the next 12 months.
Moss added: "Our rail division has enjoyed exponential growth in the past 12 months and Charlotte has already played a vital part in that journey.
"I am delighted to be able to promote her to sentinel and resource manager and I have no doubt she's going to be an asset as we move forward. The coming year is looking incredibly exciting for my team, with some major new contracts to fulfil and ever-increasing resourcing needs, and I know Charlotte will play an integral role in making it a success."
:::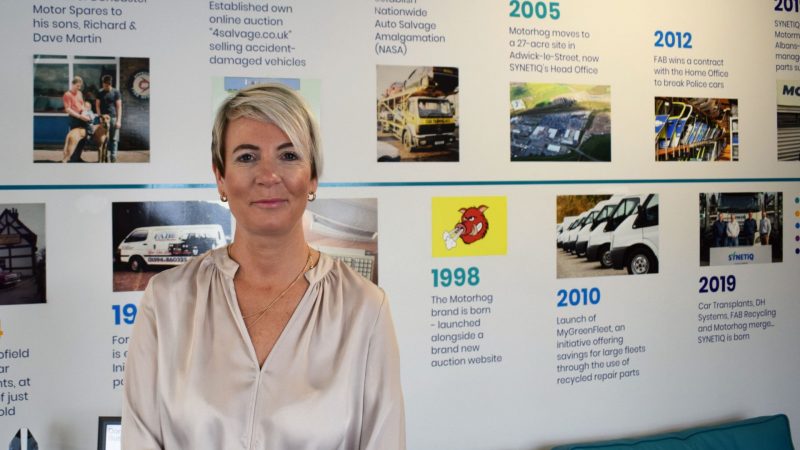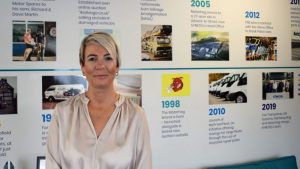 Doncaster-based salvage, dismantling and vehicle recycling company, SYNETIQ, has appointed Sarah Hirst as its new green parts director.
She will manage the flow of recycled 'green' vehicle parts at the firm, managing the relationship between the business and its clients, including insurers, fleets, repair centres and garages.
Hirst will work with different markets to ensure green parts are always considered during the vehicle repair process, generating greater CO2 savings.
She brings 30 years' experience in fleet and accident management sectors, having previously held senior roles at Copart and the RAC.
With a current stock of over 257,000 reusable vehicle parts, Hirst said SYNETIQ is perfectly positioned to support the insurance and vehicle repair network, helping to increase the sustainability credentials of its partners.
"I'm pleased to join SYNETIQ at a particularly exciting time," she added. "Having worked in vehicle repair and fleet management, I understand the crucial factors that allow green parts to be used effectively.
"For us, it's about taking a partnership approach with garages, bodyshops and insurance repair partners, to ensure we can unlock the potential of sustainable vehicle repair together."
:::
Pegasus Group has begun the New Year with internal promotions across all disciplines and levels.
New senior directors in planning, environment and design will be operating out of the Leeds, Manchester and Birmingham offices, while a further seven colleagues have been promoted to director.
There are also promotions to associate, principal, senior and intermediate level.
Pegasus Group CEO, Jim Tarzey, said: "I am delighted to welcome the New Year by announcing so many promotions across the Group.
"2021 proved another extraordinary year in light of Covid, but we not only adapted to changed working conditions, but continued to grow the business. I would like to take this opportunity to thank the whole team for their continued hard work and dedication."
The Leeds office has further strengthened its Environment offering with the promotion of Dale Turner and Kate Curtis to senior director – Environment.
Turner has many years of experience in the provision of environmental planning and consultancy services to the development industry across a wide range of sectors, including for residential, commercial, leisure, agricultural and energy developments.
Curtis has developed the landscape design portfolio of the Leeds Environment Team, working with planning, heritage and urban design colleagues across the business.
Promotions to director in Leeds go to Laura Garcia (Heritage) and Frances Horne (Environment).