High profile brands attracted to shopping and leisure destination
Two more big high-street names, River Island and Fridays – formerly TGI Fridays – have signed up to be part of The Glass Works, in Barnsley.
Fashion chain River Island says it will open a large store in The Glass Works early this spring – located next to TK Maxx on the ground floor of the glass-covered shopping boulevard.
With more than 300 stores across the UK, Ireland and internationally, River Island is seen as a major acquisition for Barnsley.
Frances Baker, property director of River Island, said: "The transformation of the retail core here in Barnsley has been really impressive and allows us to design a modern store that delivers the best shopping experience possible for our customers. We can't wait to open."
Fridays, the American restaurant chain, is also set to open at The Glass Works this spring.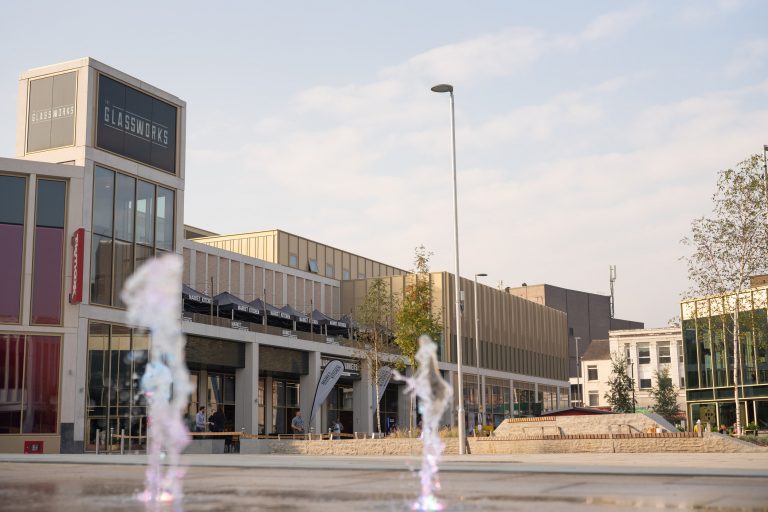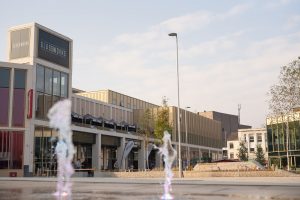 Sited on the ground floor of the family entertainment complex, which is also home to Superbowl UK, the restaurant will look out over the striking new public square.
Robert B Cook, chief executive of Fridays UK, said: "We have always felt the love and loyalty from our Yorkshire fans and can't wait to spread that Fridays Feeling even further across the county."
Fridays will sit alongside another anticipated eatery – Nando's. Fit-out of the peri-peri chain is well underway and will complete in early spring.
In addition to these latest arrivals, retailer Frasers Group is set to open a Cruise store in The Glass Works before the summer.
The group, which had initially earmarked the 11,000 sq ft shop for its Flannels brand, has instead opted to use the space for its modern luxury retail brand, Cruise, with Barnsley to host its flagship store in Yorkshire.
Cruise offers high-end designer menswear, womenswear, child clothing, shoes and accessories.
Councillor Steve Houghton, leader of Barnsley Council, said: "We have real momentum right now and our new-look town centre has been buzzing since the opening of The Glass Works Square in September and was incredibly busy in the run up to Christmas.
"We are extremely excited about what's to come in 2022 and several more exciting announcements are expected soon."