City briefs: Surgical Innovations and Aptamer
Medtech business, Surgical Innovations Group, says its sales for for the second half of 2021 were 16% higher than the first half.
Releasing an update on trading for the year ended 31 December 2021, the business adds its revenue for the full year is expected to be about £9.1m. It compares with full year revenues of £6.3m in 2020 and £10.7m in 2019 as a pre-pandemic comparative.
The Leeds-based Group expects to report positive adjusted EBITDA with a small adjusted loss before tax, both in line with market expectations.
Overall Group sales in the fourth quarter recovered rapidly to approximately 90% of pre-pandemic levels following the effects of the delta variant of COVID-19, and before the emergence of significant hospitalisation from the Omicron wave.
The business notes: "Global healthcare markets continue to be buffeted by Covid-19 and the emergence of the Omicron variant represents an additional challenge for hospitals trying to manage staff absences as they self-isolate.
"The start of this year has seen a number of NHS Trusts reduce or postpone elective surgery. Consequently we remain cautious as a combination of seasonal flu and Omicron could further slow hospital activity in elective surgery in the coming months."
David Marsh, CEO, added: "Our performance in 2021 has been credible in the context of the pandemic and related issues, and reflects management action to contain the financial effects of reduced activity to a manageable level, whilst reinforcing the commercial and operational capabilities of the business.
"While we anticipate Q1 sales may reduce to 80% of pre-pandemic levels, we do however expect a return to normalised hospital activity in Q2 and see prospects for improved momentum in H2. 
"Overall, we anticipate annualised sales by year end 2022 will exceed the level of revenue in 2019 as a pre-pandemic benchmark."
:::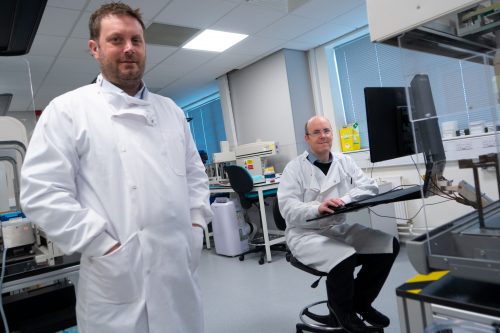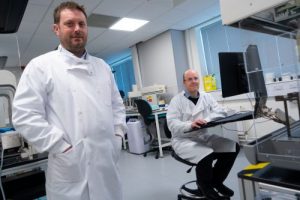 York-based life sciences business, Aptamer Group, says its Optimer binder to the SARS-CoV-2 Spike protein has been proven to detect the Omicron variant of Covid-19.
Aptamer is now offering this reagent to diagnostic developers to improve the sensitivity of current Covid-19 diagnostics.
The Optimer binder technology developed by Aptamer, which is capable of detecting all viral variants of concern, is currently used as part of Deepverge's clinically validated MicrotoxPD platform for the detection of Covid-19 in wastewater.
Arron Tolley, chief executive officer of Aptamer Group, said: "Optimer binders are being explored by our partners across the diagnostic industry for a range of conditions, one of which is Covid-19.
"Optimers offer key advantages for use in diagnostics, including their excellent target recognition, consistent supply and the lack of requirement for cold chain logistics for these reagents.
"Aptamer is delighted we are able to offer this Optimer binder to diagnostic developers to enable increased the sensitivity of current tests and the development of new tests for Covid-19 infection, including the Omicron variant."