Political reforms and 'promise of change' can make North better place to do business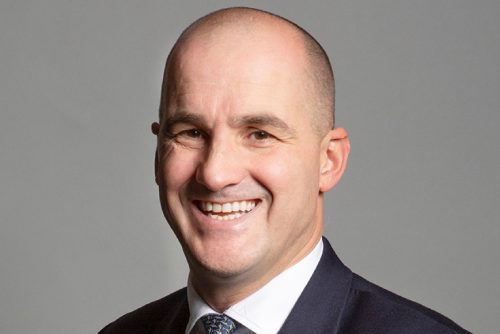 Ahead of TheBusinessDesk.com's Invest North Conference which is once again supported by headline sponsor Squire Patton Boggs, the Rt Hon Jake Berry, MP for Rossendale and Darwen and former Northern Powerhouse Minister has shared his view on the opportunities that lie ahead for the North in 2022 and beyond.
It seems surreal to remember that the City of Liverpool once contributed more to the Exchequer than the City of London. For decades here in the North we have allowed ourselves to fall into a narrative under which an ever-greater North South divide seems irreversible. This was reinforced by January's IPPR North report which bought the news that instead of the Government's Levelling Up Agenda having set this into reverse, the Covid Pandemic was able to compound existing problems and sadly we saw disparity increase in 2021.
I believe that 2022 can and will be different and the Pandemic has shown the tenacity the North has to bounce back. Early this spring the Government will publish its long awaited 'Levelling Up' White Paper. This document should lay out plans for investment in our Northern communities and further it promises to transfer power from the capital back to our regions through a series of local government reforms.
To some Local Government reform is as interesting a topic as watching paint dry but believe me it matters. In Manchester, Liverpool and the Tees Valley, we have already seen that major city regions headed by a mayor are the Government's preferred investment partner. For them, this has brought game changing new Government investment, from smart ticketing to the creation of freeports.
For business this matters, as the critical infrastructure you and your companies rely on can only be delivered at scale and pace if your local government structure is fit for purpose. For decades successive governments have failed to strip out 'middle management' from local government in the way that many businesses did in the late 1980s to improve efficiency. Now change is actually coming to Yorkshire, Lancashire, Cumbria and the Northeast. While this takes time, efficient focused local democracy gives central government the confidence to return power and money to our regions. This change, or even the promise of change, in 2022 will attract the public and private investment necessary to ensure the North becomes a better place to do business.
We already see the first signs of a growing confidence in the North and what we can do. The Government's COP26 conference last year set us on a path to Net Zero. The UK was one of the first countries to put this obligation into law with some of the most ambitious targets in the G7. The OECD estimates that some $6.9 Trillion USD must be spent annually between now and 2030 for the more developed economies to meet their targets. The North stands at the front of this green industrial revolution. From wind power around our coasts to Hydrogen production in Teesside, we are seeing the North lead the way in green tech. It is now accepted wisdom across Government that Net Zero depends upon the reindustrialisation of the North and the Government's 'Path to Net Zero' strategy sets out how this can be achieved.
Over the next decade it is envisaged that a green industrial revolution, with associated green collar jobs, will take place across the North. This is why the Treasury is relocating North, GCHQ is opening in Lancashire and the Department for Communities is moving to Wolverhampton. This welcome optimistic rebalancing is a golden opportunity for the North to return to its place as a leading economic contributor on a global platform.
Whilst you may believe it's a stretch to see my home city of Liverpool return to putting more into the exchequer than the City of London; it is in my view, not just conceivable but likely, that the coming decades will see the North once again become a positive net contributor to its coffers.
:::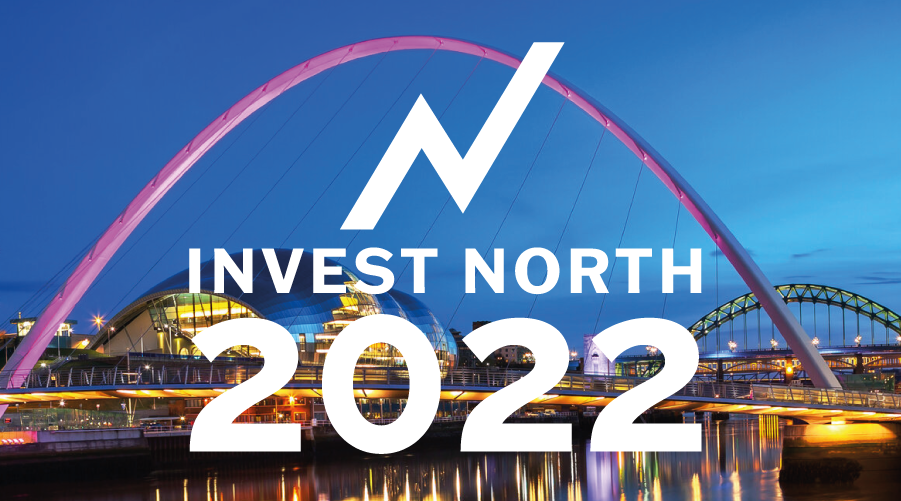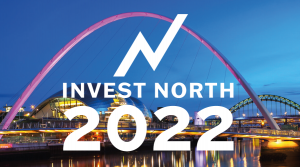 The future of the north and transforming optimism and rhetoric into realistic economic growth for the region is at the heart of Invest North 2022, a virtual conference taking place on 2 March.
The event features a confirmed speaker line up which includings Sir Howard Bernstein, former chief executive of Manchester City Council, Sarah Tomkins, director, Co-op Live; Irene Graham OBE, CEO, Scale Up Institute; David Harland, CEO, Eden Project International; Bod Buckby, head of UK primary markets – North, London Stock Exchange; Tiffany Thorn, chief executive and founder of BiVictriX Therapeutics, and Chris Yates, chief executive officer, Abingdon Health.
They will be joined by other leaders from the public and private sector to explore the five key themes of international, place, talent, funding and investment, and innovation.
Curated by TheBusinessDesk.com and its headline sponsor Squire Patton Boggs, and supported by Northern Powerhouse Investment Fund, TransPennine Express, Campaigner, Influential and becg, sessions will consider whether the future for inward investment is a collegiate Northern Powerhouse or city focus brands, the story and vision for the North, and how key sectors are helping create thousands of jobs in the region while shaping millions of lives globally.
With further speakers and the full programme scheduled to be announced in the coming weeks, book your tickets now to receive the special early bird price.
In addition to the packed one day conference, Invest North 2022 will also include a networking dinner on 3 March at the Radisson Edwardian in Manchester, where attendees will swap pixels for plates continue and develop the conversations from the conference and share views on the opportunities, challenges and even next steps for the North as the region continues to forge ahead a new destiny in the wake of challenges. Tickets for the networking dinner are available now and include a drink on arrive and a three course dinner.