One region bucks northern investment trend in latest attractiveness survey
Investment into the North of England continues to show significant regional differences according to new research which highlights how confidence has fluctuated over the last 12 months.
The 2022 UK attractiveness survey shows that Yorkshire and the Humber is proving the destination of choice for financial services businesses planning to establish or extend operations, with the number increasing to 5.1%.
In contrast the North East and North West saw financial services investor sentiment contract to 2.4% and 0% respectively.
Nationally 90% of those investors in the financial services sector said they plan to establish of expand UK operations this year – representing the highest level of confidence since EY started its attractiveness analysis. In fact two fifths (41%) of businesses survey noted that the pandemic had led to them planning to increase their investment into the UK as a result of the country's perceived success in handling the health crisis.
Investors however also noted that London remains the most attractive region for investment with over half investors suggesting the government prioritise rebalancing the UK economy by "levelling up".
Away from the financial services sector the digital economy has remained a key driver for UK economic growth although it has now fallen behind the business and professional services sector as the primary driver.
Steve Robb, north financial services managing partner at EY, which conducts the attractiveness survey, said: "It's encouraging that an increased proportion of global financial services firms are currently looking to grow their business in Yorkshire and the Humber. This is testament to the growth of financial services in the region and its position as a leading UK centre for banking."
He added that "it is disappointing to see the North East and North West lose financial services investor confidence". However he said the digital infrastructure and connectivity which has been developed over recent years will continue to provide foundation from which they "will grow their attractiveness".
More widely Robb noted he expects the UK's regional hubs to increasingly support "the deeply-established City of London" which has been the leading destination for foreign direct investment for over 20 years, and as a result will "benefit more from inward investment".
He added that in order for the UK market – with the North a key player – to continue its upward trajectory and boost its attractiveness, "it needs to continue broadening its service offerings around ESG [something nearly two thirds of investors said was a top priority of its board investment strategies], driving progress towards Net Zero, improving the skills levels of the UK workforce and demonstrate progress in the 'levelling up' agenda, so that more regions in the country benefit from what could be a boom in foreign investment and growth opportunities."
:::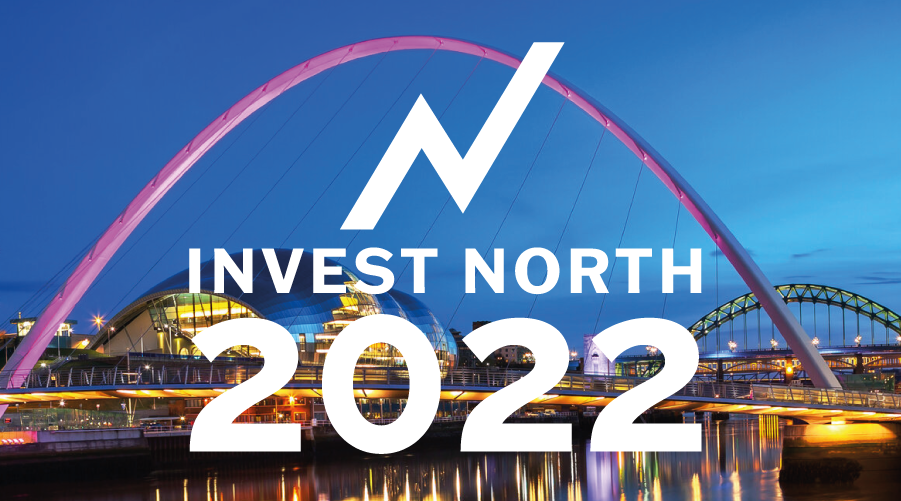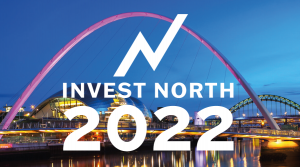 How the north can capitalise on the positive momentum and investor sentiment to turn rhetoric into realistic economic growth for the region is at the heart of Invest North 2022, a virtual conference taking place on 2 March.
The event features a confirmed speaker line up which includings Sir Howard Bernstein, former chief executive of Manchester City Council, Sarah Tomkins, director, Co-op Live; Irene Graham OBE, CEO, Scale Up Institute; David Harland, CEO, Eden Project International; Bod Buckby, head of UK primary markets – North, London Stock Exchange; Tiffany Thorn, chief executive and founder of BiVictriX Therapeutics, and Chris Yates, chief executive officer, Abingdon Health.
They will be joined by other leaders from the public and private sector to explore the five key themes of international, place, talent, funding and investment, and innovation.
Curated by TheBusinessDesk.com and its headline sponsor Squire Patton Boggs, and supported by Northern Powerhouse Investment Fund, TransPennine Express, Campaigner, Influential and becg, sessions will consider whether the future for inward investment is a collegiate Northern Powerhouse or city focus brands, the story and vision for the North, and how key sectors are helping create thousands of jobs in the region while shaping millions of lives globally.
With further speakers and the full programme scheduled to be announced in the coming weeks, book your tickets now to receive the special early bird price.
In addition to the packed one day conference, Invest North 2022 will also include a networking dinner on 3 March at the Radisson Edwardian in Manchester, where attendees will swap pixels for plates continue and develop the conversations from the conference and share views on the opportunities, challenges and even next steps for the North as the region continues to forge ahead a new destiny in the wake of challenges. Tickets for the networking dinner are available now and include a drink on arrive and a three course dinner.