Senior management shake-up at food business Dr Oetker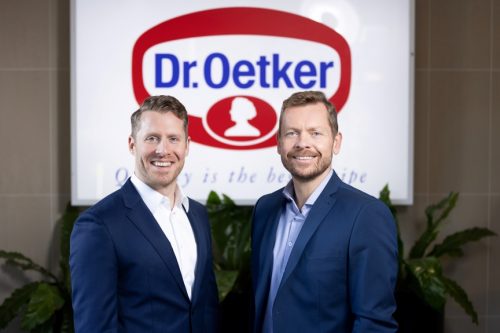 Global food company, Dr Oetker, which has its commercial UK head office in Leeds and a production site in Leyland, is changing its senior leadership team in the UK.
Georg Heerdegen Parsbo will step down as joint MD of Dr Oetker UK to become a member of the International Board of Dr Oetker where he will assume responsibility for People & Culture (HR) and, also act as coach for Africa, Middle East, Asia and Australia.
Johannes Rosenthal will continue to serve as MD and also assume responsibility for the business's UK operations in Leyland in addition to his current responsibilities of Supply Chain, Finance, Admin, Purchasing and IT.
He will be joined by John Brassington, previously executive head of UK Sales, as joint MD responsible for Sales, Marketing, Category, Insights & NRM, I&D, Quality Assurance, HR and act as coach for Dr Oetker Ireland.
Brassington said: "Thanks to strong direction over the past four years from both Georg and Johannes, we're in an incredibly exciting position to capitalise on opportunities within the categories we operate.
"I'm looking forward to taking on the challenges of driving future growth.
The moves come as the business looks to promote its strategic development and sustain growth in its core categories of home baking and frozen pizza.
Since joining the UK board in March 2018 Parsbo and Rosenthal have jointly helped the business increase its market penetration and sales.
This has been achieved by growing core brands, including UK household names, Chicago Town, Ristorante, Taylor and Colledge and Dr Oetker Baking as well as introducing new brands.
Rosenthal added: "It has been a pleasure to work with Georg going from strength-to-strength in what is a very dynamic UK pizza and cake market.
"I am thrilled to welcome John to join me in the leadership team as he brings tremendous experience and all the relevant skills to continue on our growth path and realise many new opportunities for Dr Oetker in the UK."
Matt Pringle, previously head of sales – channel development at Dr Oetker UK, will join the leadership team as executive head of UK sales.