Architects hired to design planned state-of-the-art city hospitals
Leeds Teaching Hospitals NHS Trust says it has taken another step forward to transform healthcare for its patients and staff.
The trust has confirmed Perkins&Will, led by Penoyre & Prasad with Schmidt Hammer Lassen Architects, as designers of two new hospitals.
The architects have signed a contract with the trust to design the new hospitals on the site of Leeds General Infirmary (LGI).
A one million sq ft building will house two hospitals – one for adults and one for children – including a centralised maternity and neonatal unit.
Appointment of the architects follows a competition held by the trust in 2021 to find a team to design its "Hospitals of the Future" project – one of 40 new hospitals the Government has committed to build by 2030 as part of its New Hospital Programme (NHP).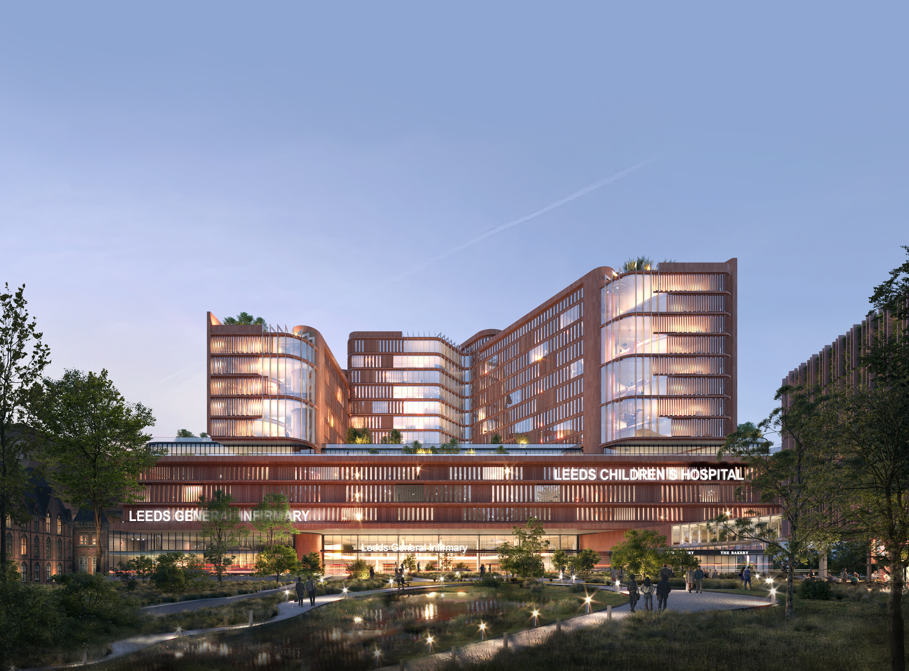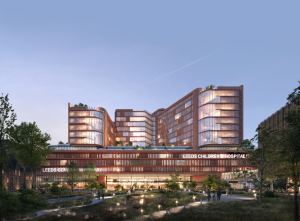 Work is continuing to clear the LGI site where the new hospitals will be situated, following the demolition of the trust's Old Nurses' Home, the Hearing and Balance Unit, King Edward Building, Children's Paediatric Offices and Wellcome Wing.
Construction is scheduled to start on site in 2024, with the new facilities planned to be fully operational in 2027.
Simon Worthington, Leeds Teaching Hospitals NHS Trust director of finance and senior responsible officer for the Hospitals of the Future Project, said: "The Perkins&Will concept design is very exciting and will create a fantastic landmark for the city of Leeds.
"The way the new hospitals have been designed will enable them to operate independently, but also benefit from improved and more efficient communication and care when located together.
"We are excited to be moving into the next phase of the design and engaging with staff and the community to help bring to life these flagship hospitals, which will serve Leeds and the wider region for many decades to come."
Mark Rowe, managing principal of Perkins&Will, added: "We're delighted to have been appointed to design the trust's new hospitals at the Leeds General Infirmary site.
"Not only will this new healthcare project bring incredible resources to the people of Leeds and the wider region, but it will also set the bar for best-in-class healthcare facilities.
"The design will benefit everyone—staff, patients, and visitors. We will create a beautiful place that enables the trust to continue to be a leading light in the fields of healthcare innovation, research, and education."