People: xDesign; Knights; Eville & Jones; and more
xDesign, a Leeds and Edinburgh-based product and software engineering company, has appointed Jeff Watkins as its first chief product and technology officer.
He has joined the firm's executive team, where he will lead and help to evolve technology and engineering capabilities, ensuring closer integration with the company's products.
Watkins' career has taken him from working in financial services to healthcare and retail as a principal architect. Most recently, he was chief for technology at AND Digital.
His appointment follows a record year of growth for the software engineering organisation, which has also seen its team quadruple to over 200 since opening a new office in Leeds last July.
Euan Andrews, CEO, said: "Jeff's appointment marks the next phase of xDesign's evolution as we continue to scale at pace.
"Our people remain a key focus and we invest in the team's learning, development and wellbeing as a priority. Jeff brings a wealth of experience that will provide valuable support to our product and engineering teams as we work to achieve ambitious growth plans.
"It's clear that technology is in Jeff's DNA and he will be applying his vast knowledge across our teams."
Watkins added: "I am passionate about technology being a great leveller that benefits the human experience.
"We have seen how the pandemic has driven more people to use technology and apps, and it is the responsibility of organisations like xDesign to create a compelling and engaging experience for users.
"The potential for xDesign to lead in this area is huge and being part of that journey is something I can't wait to get my teeth into."
:::
Legal and professional services business, Knights, has appointed two partners to its Leeds office.
Joining the Employment team, Laura McLellan brings over 15 years of experience advising clients across the full spectrum of employment law.
She brings significant depth of expertise, having worked on both small and large projects for a range of sectors including retail, hospitality, distribution and finance.
Arriving with over 15 years of experience advising on commercial property matters, David Cowgill joins the Real Estate team.
Advising a number of high profile investment and development clients, he brings particular expertise in the retail, leisure and hospitality sectors.
Both appointments join Knights from top ranked law firms in Leeds.
The hires are the latest investments Knights has made in Yorkshire, having recently bolstered its presence with the acquisition of York law firm Langleys in January.
Tim Bates, recruitment director, said: "Laura and David bring over 30 years' combined experience to our growing Leeds office.
"Our differentiated model and unique, collaborative culture, combined with the significant investment we have made in Yorkshire recently, allows us to continue to attract quality lawyers in a competitive talent market.
"We continue to strengthen our presence in the regions in which we operate and make good progress in becoming the premium legal and professional services business outside London."
:::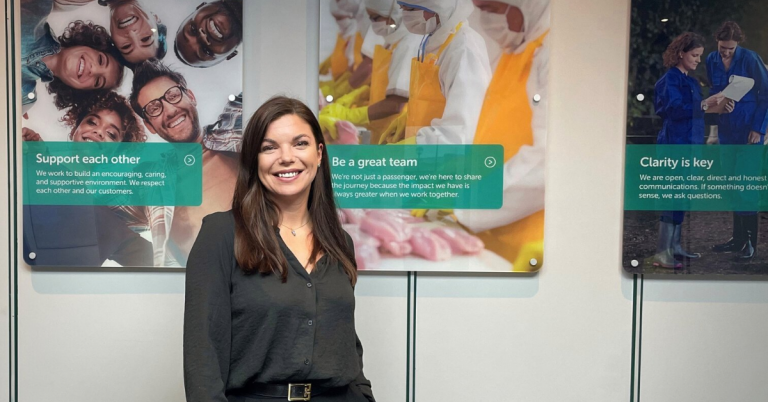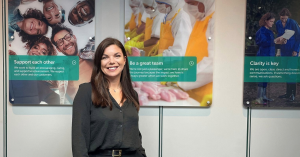 Eville & Jones has appointed Louise Rhodes as head of global talent, where she will be responsible for establishing the strategic direction and execution of world-wide hiring.
Leeds-based Eville & Jones, a provider of veterinary public health professionals, has increased its workforce by a fifth in the past two years and has its sights set on becoming the world's leading provider of official veterinary controls.
As part of the hiring drive, Rhodes will be accountable for both employee recruitment and retention; leading the talent acquisition team to deliver the end-to-end recruitment for the business while also coaching and developing a team of consultants, to provide dedicated onsite support to internal and external customers.
She will work with Eville & Jones' director of people and senior stakeholders to ensure a smooth delivery of high-quality recruits, which includes facilitating the hiring of 100 vets over the next 12 months.
She joins from International Procurement & Logistics Ltd where she was group resourcing manager for five years.
Charles Hartwell, chief executive officer at Eville & Jones, said: "We're excited to have Louise on board to strengthen our recruitment process and help build a solid infrastructure in which to grow from over the next five years.
"Louise brings with her a wealth of impressive experience and will help create efficient resourcing strategies for us to meet business needs and continue as a leader in veterinary public health."
Rhodes said: "It is an exciting time at Eville & Jones as we embark on a period of change, modernisation and growth. It has been a pleasure getting to know my colleagues and learning from the experts within the industry."
:::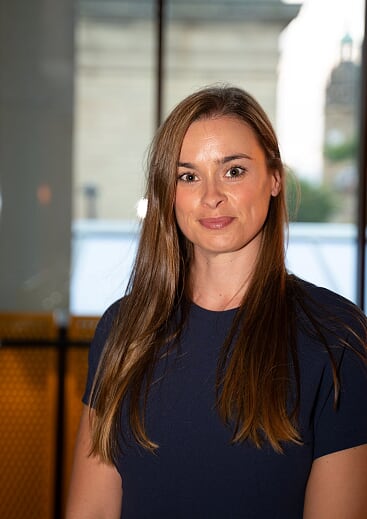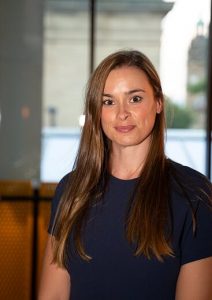 Women in Property has confirmed its incoming Yorkshire and North East chair for 2022/23.
Faye Durkin takes on the role leading the regional property and construction industry influencing and networking organisation, from 1 March, for one year.
She is head of ecology and regional director at Ecus Ltd based in Sheffield, where she specialises in ecological impact assessment and mitigation design.
Durkin said: "I've always been passionate about supporting inclusivity and have used my time as a Women in Property committee member to support Outreach initiatives in the Yorkshire and North East region, such as working with schools in underprivileged areas.
"This will be a real area of focus for us both regionally and nationally in 2022.
"Inclusivity has been a core value of Women in Property since its inception back in 1987 and our work continues with this at its heart."
Andrew Gunning, MD of Ecus, said: "Faye leads a team of ecologists and project managers and, as a member of the senior leadership team, also contributes to the wider development of the company.
"In this role Faye has proved to be a very effective leader who is trusted by her colleagues, clients and other key stakeholders.
"I fully endorse Faye as chair of the Yorkshire and North East Branch of Women in Property and am certain she will make a great success of the role."
Durkin will be supported in her role by incoming vice chair, Helen Randerson of Gleeson Homes, holding the role of Yorkshire and North East Chair until 28 February 2023, when Randerson succeeds her.