Invest North: Building foundations to make the North a home fit for everyone
A distinguished panel of specialists offered their vision on how the North can harness its talents and creativity to lead a step change in the region's housing provision with the aim of making it a great place to live for everyone.
Speakers at the Invest North 2022 event, organised by TheBusinessDesk.com and sponsored by Phoenix Group plc, were Mike Palin, interim executive director, Homes England, James Thomson, chief executive of housebuilder MJ Gleeson, Tom Sumpster, head of private debt direct origination with savings and retirement business Phoenix Group, and Amir Hussein, founder and CEO of Yeme Architects and Leeds City Region LEP board member.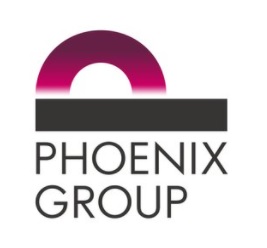 The discussion, chaired by TheBusinessDesk.com joint managing director Alex Turner, kicked off with Mike Palin declaring that the problem facing the industry at the moment is land supply, while James Thomson said he believed part of the problem is the planning system.
He said: "We are seeing longer and longer planning timescales."
Three years ago the process took 11 months, he said, and now it is more like 17 months.
And he lamented increased cost requirements in legislation. His company buys brownfield sites which, he said, cost between £3-5,000 three years ago: "With these cost risks these sites do become unviable."
Amir Hussein believes the fundamental issue is that there are some places people want to live and developers want to build, but there are others that are the opposite.
As an example, he said in Leeds prices could be £300/sq ft, but in Bradford they would be £30/sq ft: "That means developers can't build there. It calls for a business plan from local authorities."
He said investment monies can be channelled into regeneration schemes.
That brought in investment specialist Tom Sumpster. He said: "Visions coming from local authorities are key."
He also said big factors now include the right infrastructure around homes, such as hospitals, schools, or whether the energy is green energy.
He said there is £95bn to support levelling up agenda from institutions: "We are pushing at the door but it isn't quite open at the moment. We want to support the levelling up agenda. It's important that cities provide a vision and opportunities."
Mike agreed, saying these are kind of the things that Homes England communicates to the Government.
James said a problem is a lack of development and housing: "If we want to get pace and momentum around housing delivery it is how do we de-risk it?"
He said it must be easier for people to come through, such as smaller housebuilders: "I don't think what is required is large scale developers and builders."
The Government's Levelling Up agenda is a key element of future housing provision, and Tom said he believes Secretary of State, Michael Gove, is the right person to drive this agenda through.
He said: "The next stage is enablement. The way we collaborate with the public sector going forward is important."
Amir stated that the location of the National Infrastructure Bank in Leeds is critical to the North: "To create the kind of places we want there needs to be a mechanism of how that is managed. Bradford is the sixth biggest city in the UK, so the opportunities are immense."
And James called for the private and public sectors to work much closer together, as well as a major shake-up of the civil service system: "Decision making being outside London is a really important point. Government should be really bold about moving large parts of the civil service out of London to the North.
"As part of the Levelling Up plan I would have liked to see more ambition from the Government in moving parts of the civil service to the North."
In closing, the panelists were asked what they see as the most important thing to be done to accelerate progress.
Tom said: "There needs to be city and local authority vision of the future."
Amir said: "I agree with that, but it has to be based on an asset base that is already there."
James offered: "Streamline planning in areas of growth and regeneration."
And Mike said: "The challenge is to create the right partnerships."