Outgoing chief executive hails record results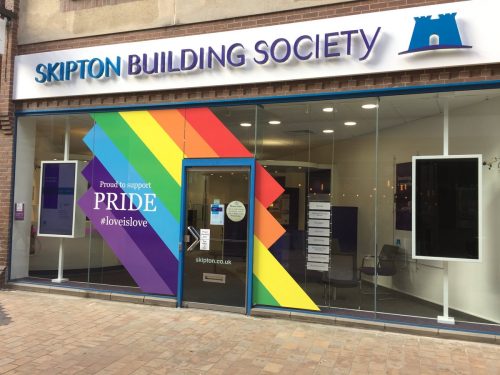 Skipton Building Society's outgoing chief executive has said its record results are a testament to the strength of its business model and its "ability to move at pace in spotting and seizing opportunities".

Announcing its results for 2021 Skipton Building Society noted that group profit before tax had increased by 129% to £271.8m and was ahead of pre-pandemic levels of both 2019 and 2018.

The UK's fourth largest building society noted that 2021 had marked the 25th anniversary of it owning estate agency Connells and seen it acquire Countrywide and create the UK's largest estate agency and over the course of the year had repaid £124.8m of the £253.0m which was loaned to the business as part of the acquisition deal.

The record results which included a record number of mortgage completions in excess of £5bn, were described as a result of the strong housing market which had been supported by low interest rates and competitive mortgage products, boosted by Stamp Duty Land Tax relief.

David Cutter, Skipton's chief executive who will leave the business in April after 30 years with the building society – 13 in the top role – said he was incredibly pleased to share the results.

He said: "Today's results present a significant improvement from 12 months ago, when despite reporting good profits, our results were a clear indication of the challenging times the UK faced in the midst of a global pandemic.

"2021 was a remarkable year for Skipton as all of our people continued to support our customers at the moments that matter, regardless of what the ongoing pandemic threw at everyone. And while the UK adjusts to a post-pandemic future, with new social norms and consumer behaviours, our purpose remains the same – helping people have a home, save for their life ahead, and supporting their long-term financial wellbeing."

Looking ahead the chief executive noted that the business was starting 2022 from "a position of great strength" and that it will " will continue to invest in the business and in its people to ensure it is well placed to respond to the changing market conditions that lie ahead".

The report also highlighted that although late 2020 / early 2021 saw strong housing market activity, supported by low interest rates and competitive mortgage products, it remains difficult for many first time buyers to get on the housing ladder. As such Skipton Building Society is expecting the housing market "likely moderate during 2022" and it plans to do more to help first time buyers.