Operator sought for redeveloped city markets food hall
Bradford Council is hunting for an operating partner to manage its new food hall as part of the multi-million pound Darley Street Market scheme in the city centre, which is currently under construction.
The multi-level market and food hall – as well as an outdoor square for concerts and events – will occupy a prominent and large site on Darley Street.
It is part of the cultural and physical regeneration of Bradford city centre, complementing what is on offer across the district and enhancing Bradford's destination status as it bids to host the UK's City of Culture in 2025.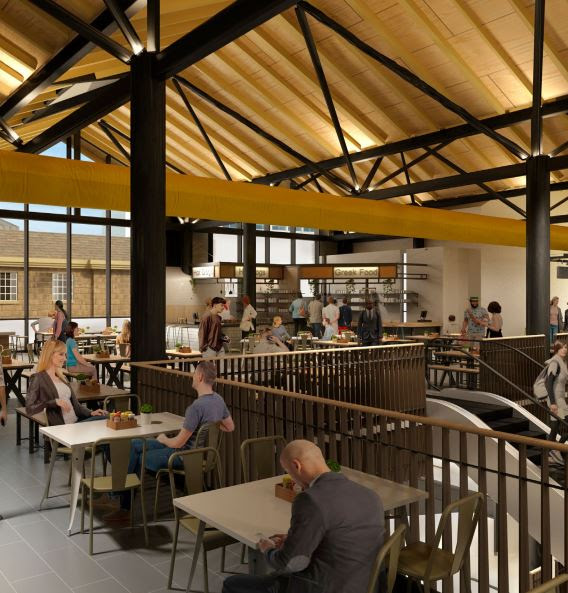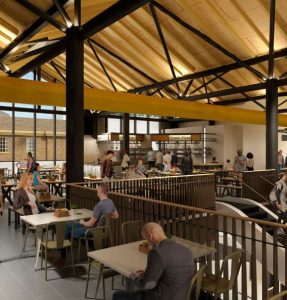 Located on the upper level of the market, the food hall will have a wide variety of dine-in and takeaway food from local street and restaurant traders.
There will be 11 food kiosks offering a selection of world foods, two bars, a stage for day and night time entertainment along with seating for around 500 customers both indoors and on the external balcony area.
Bradford Council is working with specialist foodservice consultancy Coverpoint to identify and secure an operating partner who will act as the master tenant of the space.
Councillor Alex Ross-Shaw, the council's executive member for regeneration, planning and transport, said: "The new Darley Street Market will help to transform the evening economy in this part of the city centre and will provide another area for community activity and events.
"The food hall in the market will be an amazing destination that will fly the flag for a fresh, innovative and more sustainable approach to the food and beverage sector in the city centre."
Coverpoint director Richard Moulds added: "The operator will have the expertise to manage the food hall and work with local independent operators to run the kiosks.
"They will also have the passion and vision to create a vibrant and community-focused venue, that helps further secure Bradford's place on the culinary map of Yorkshire and the UK.
"The master tenant could have a background in restaurants, breweries, street food collectives or even contract catering, or be a local business entrepreneur. The most important consideration is the cultural fit and the sense of community spirit."