Agency roundup: Prohibition; Rise at Seven; Lucky North; and more
Leeds based integrated PR agency, Prohibition, has celebrated 10-years in business this month.
Having recently acquired a stream of new clients, including names like Kurt Keiger, Black Sheep, and C4, the business has grown from 15 team members pre-pandemic to 25 professionals today.
This growth period has led to the need to relocate the business from its Chapel Allerton offices to a new site, double the size, at Victoria Wharf.
Amongst the newest recruits is Claire Beaumont, who specialises in reputation management and has joined as PR account director.
Previously head of PR and content at Igniyte, she brings over 15 years' of experience in PR and marketing to her new role, and will be directing a combination of both B2B and B2C retained accounts and projects.
Cathy Skelton and Danielle Harrod, also join the Prohibition team. Both working as account managers, Skelton and Harrod will both be supporting Beaumont and the wider business with the delivery of creative content, social media, PR and digital marketing campaigns across a range of clients, including Yorkshire Water, Interflora and CEWE Photoworld.
Supporting the Prohibition management team will be new account executive Lauren Smith, who joins from Kevin Edward Group where she acted as group marketing executive, as well as experienced business accountant Nicola Gamble.
Other new candidates include Sarah Dabharia previously from Asda and Becca Quinlan who joins as an account manager following six years at Tiger Bond.
Prohibition's creative team is also expanding, with Josie Dunne joining from Makermet Creative as lead designer with support from new junior designer, Iram Jahangir, and videography executive Alexandra Langstaff, coming on board to support with the agency's growing demand for video creative.
Chris Norton, managing director and founder of Prohibition, said: "I really can't believe it has been ten years since we started the business, that time has genuinely flown.
"However, it is the past 12 months that have been truly defining for us. The pandemic put our ability and skills to the test and helped us to really refine and focus our approach on what we were about and what we wanted to do.
"The result has been an encouraging period of growth and this has meant we have had to undertake our biggest recruitment drive to date."
:::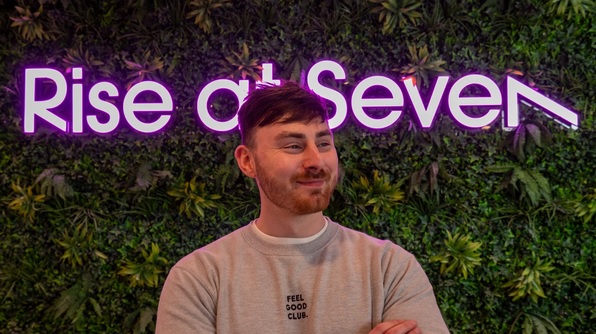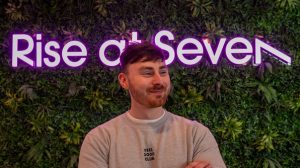 Search-first creative agency, Rise at Seven, has appointed performance director Nick Handley, expanding its search offering into paid media, and Amazon marketplace.
The agency has been making a series of senior hires in recent months.
Handley has held senior leadership positions at Fluid Commerce and m/SIX, leading on paid media activation and strategy. His latest appointment comes as Rise at Seven expands its offerings across social, SEO, PR, and content, incorporating creativity into paid media.
From building paid teams to leading search and social, Handley has a wealth of experience leading client work for TalkTalk, Tommee Tippee, and Moda Furnishings among various others.
His hire also comes as the Sheffield-based agency gears up for its launch in the US and gains access to a whole new talent pool of creatives and digital talent and growth.
Carrie Rose, CEO and co-founder of Rise at Seven, said: "As we build our integrated paid offering globally, Nick's experience will be hugely valuable to offering a completely different approach and bringing a fresh way of combining data and creativity with paid strategies.
"With a huge amount of experience working in all things performance, Nick brings an immense amount of value to Rise at Seven's search-first creative offering and is a great example of the direction the agency is heading in."
Handley added: "Joining the Rise team felt like a natural move for me after meeting Carrie & Stephen and the other senior team.
"They all shared the common values and vision that I have and I'm thrilled to join the team and build our paid offering for Rise and their clients from the ground up.
"I'm excited to provide our clients with an integrated paid strategy that amplifies the amazing work done across social, SEO, PR and content."
:::
Specialist PR-agency, Lucky North, has been appointed to manage PR activity for Shipley-based, blindsbypost.
Lucky North will work with blindsbypost on a retained basis, supporting the retailer with trade and consumer PR. The team will ensure all work conducted is strategically linked to SEO activity to drive traffic to the website and build a strong link profile.
Oliver Hudson, director at blindsbypost, said: "From the outset the team at Lucky North understood our values and objectives. We're extremely impressed with the level of service that has been provided, and the recommendations that have been made into how we raise our profile.
"We're constantly looking for ways to innovate and grow, and we believe that Lucky North will play a key role in enabling us to expand our customer base and become one of the leading blinds retailers in the UK."
blindsbypost is a family-owned and run business that crafts blinds at its factory in Shipley.
Kiran Watson, co-founder and director at Leeds-based Lucky North, added: "It's an exciting time at Lucky North, with a number of recent account wins.
"We're really pleased to add blindsbypost to our growing list of clients. We have a wealth of experience with interior brands and are looking forward to seeing how our PR services align with SEO objectives to drive brand awareness in a competitive sector."
:::
Leeds Rhinos have appointed 43 Clicks North to head their social media strategy for the current season, with the aim of driving ticket sales after a difficult couple of years due to Government Covid restrictions.
The Hull-based marketing agency will partner with Rhinos to help boost attendance at home fixtures.
Matt Adams, head of marketing and data at the Rhinos said: "We spoke to a number of agencies before choosing to work with 43 Clicks North. Their knowledge of everything digital along with a strong vision and passion for rugby league helped them stand out from the crowd and made our decision to partner with them an easy one.
"We've already seen an immediate improvement thanks to a more structured and focused paid digital strategy and we're genuinely excited to see how this partnership progresses over the course of this season, as we push towards significant ticketing and membership growth on the back of the pandemic."
Mike Ellis, managing director of 43 Clicks North, added: "I've been a Rugby League fan all my life, one of my personal ambitions for the agency was to be able to work with the sport in some capacity and contribute to its success and growth. So a partnership with one of the giants of the game is fantastic.
"Leeds have always been a forward thinking club and their attitude and approach to marketing is no different. I am very excited about what we can achieve in 2022 and beyond."