Construction milestone marked at major city centre development
A flagship scheme in Leeds city centre is on track for completion later this year.
Property investor and developer MEPC this week welcomed senior figures for a steel signing ceremony at its 11 & 12 Wellington Place development.
Attendees signed their names on the final steel beam to be put in place. Around 40 public and private sector stakeholders were given a tour of the building.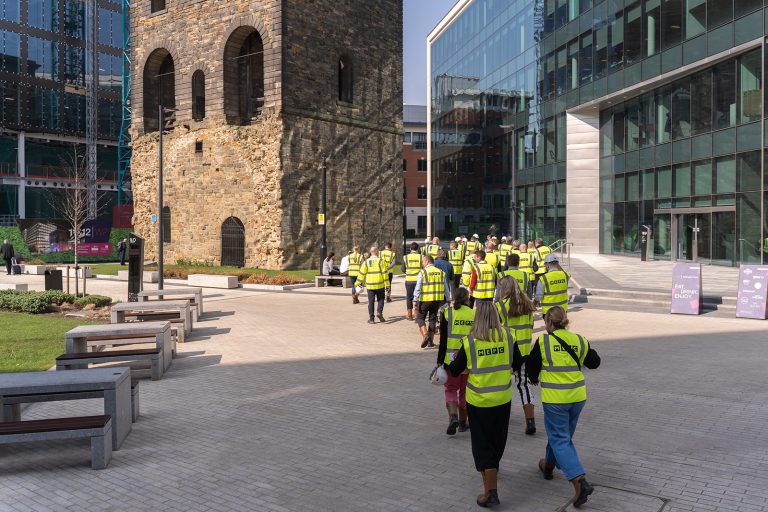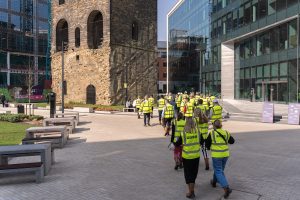 11 & 12 Wellington Place will incorporate a link bridge between its two main buildings, a metallic bronze façade and a living green wall.
It will offer a total of 254,879 sq ft of BREEAM Outstanding office space, with a gym and leisure and retail space at lower levels.
The property will generate less than 50% of the CO2 emissions in use when compared to a typical new build office, reducing to 100% less following procurement of a fully renewable energy tariff.
Once completed, it will run entirely on renewable electricity, benefiting from 7,500 sq ft of roof mounted solar panels that will generate the equivalent annual electricity of over 42 homes.
Paul Pavia, commercial director at MEPC, the business behind Wellington Place, said: "Work is progressing well, and we're proud that 11 & 12 Wellington Place will set the benchmark for future-proofed, sustainable development, both in Yorkshire and across the UK.
"The development received really positive feedback during the steel signing ceremony, and we're already receiving good levels of interest from potential occupiers."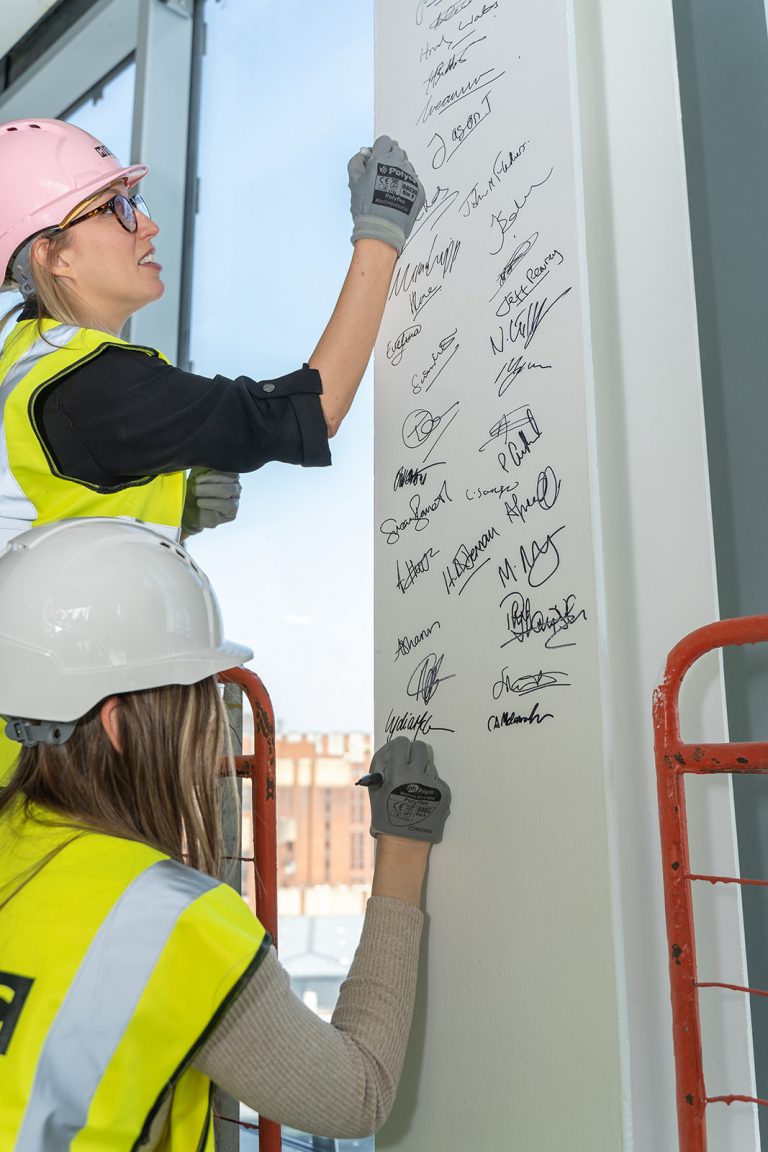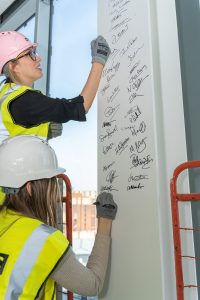 Andy Wates, director at Wates Group, which is delivering the scheme, added: "Long-term thinking is also about the wider community, and I'm pleased this project includes significant investment in local social enterprises. Since the project began Wates has pledged £105,000 to support them.
"Our community investment has also included a number of training and school initiatives, which have even supported people affected by homelessness and other challenges in getting into work.
"As well as giving people valuable skills and improve their lives, they also help bring more people into construction and helping to cultivate a more inclusive industry – the 11 & 12 Wellington Place project has twice the industry average of women in the workforce."
11 & 12 Wellington Place is set to be completed this winter, with space available to pre-let.