People: YBS Commercial Mortgages; Withers & Rogers; Eville & Jones; and more
YBS Commercial Mortgages, the commercial lending arm of Yorkshire Building Society, has recruited a new relationship director, as Leeds-based Chris Butler joins the North team.
Butler has a great deal of knowledge and understanding of business banking and financial services, having worked in the industry for more than 20 years.
He will be based at the YBS Commercial Mortgages office on Cross Street in Manchester, but will be covering the Leeds area, and working from home for the time being.
He said: "I'm so excited for this new opportunity, and I can't wait to get stuck in and help my first customer or broker."
Mike Davies, head of business development at YBS Commercial, said: "I'm so pleased to welcome Chris to the business, and I look forward to seeing the contribution he is sure to make to the team.
"Our recent recruitment drive demonstrates our commitment to really strengthening our regional teams and providing as much support as we can to the commercial market and all our clients."
:::
European intellectual property firm, Withers & Rogers, has promoted three patent attorneys to its partnership, including two based in its Sheffield office.
Gemma McGeough joined the firm in 2015 as an experienced patent attorney, with a special interest in engineering materials.
Since then, she has become a highly valued member of the firm's Advanced Engineering Group, which is the biggest practice group of its kind in the UK.
Recent client experience has expanded her knowledge of the European patent landscape targeting some key areas of materials science including metallurgy, functional coatings, and technical fabrics.  
Chris Froud is a patent attorney with a keen interest in robotics and all forms of automated technology.
He joined the firm in 2012 as a part-qualified UK and European patent attorney and since then has advised clients involved in the research and development of dynamic positioning and vessel control systems, autonomous guided vehicles and other sophisticated robotic technologies for a range of industrial applications.
McGeough and Froud are both based in Sheffield.
The third attorney promoted is Ben Palmer, who has a background as an automotive engineer at Toyota. He joined Withers & Rogers joined in 2018, bringing a wealth of industry experience with him.
His expertise spans a range of automotive technologies, including those for use in the development of battery electric vehicles, as well as other high performance and off-highway vehicles and emission reduction systems. 
Fiona McBride, Chair of Withers & Rogers, said: "All three of the new partners are very deserving indeed, having demonstrated their commitment to exceeding the expectations of their UK-based and international clients by offering them top-class strategic IP advice.  
"It is always a great pleasure to make such promotions, but especially this year as we emerge from what has been a challenging trading period for many of our clients.
"Each of the new partners has demonstrated a commitment to supporting the continued growth of the firm and to client service excellence."
:::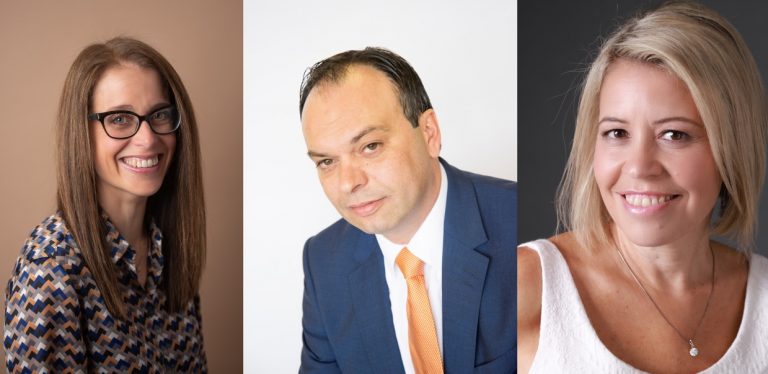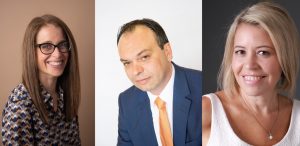 Leeds-based Eville & Jones has promoted a trio of senior public health veterinarians to national technical leads within the specialist areas of Animal Welfare & Food Safety, Export Certification and Portal Inspection.
The business, which is the largest private provider of veterinary public health official controls in Europe, has appointed Ester Benguerel to food safety and animal welfare technical lead, Georgios Kakarantzas to exports technical lead and Patricia Gonzalez to imports technical lead.
The trio have a combined experience of more than 60 years with the company.
They will now move up into the newly created roles, that will see them each oversee a team of technical managers to deliver the highest technical standards of service delivery through an 800-strong team of public health veterinary professionals.
And by representing the combined interests of customers and veterinary professionals, they will advocate changes in legislation and regulatory guidance with the objective of maintaining UK veterinary public health as effective, efficient, and relevant to all stakeholders.
Benguerel joined Eville & Jones in 2000 and is an experienced official veterinarian (OV). She moves into her new position after previously being an area manager for the North of England, supervising a large team of OVs and meat hygiene inspectors (MHI) within abattoirs.
Kakarantzas has been with Eville & Jones since 2003, starting as an OV before moving to specialise in exports and becoming an area manager.
Gonzalez joined in 2001 and has worked as a portal OV for more than 20 years.
Charles Hartwell, CEO, said: "As a business, we are currently on an ambitious growth path, so it is fantastic that we are able to appoint three of our most experienced veterinary surgeons as national technical leads.
"Ester, Georgios and Patricia have outstanding technical and people skills, with the ability to add value through integrating complex technical legislation and guidance with the operational demands of our customers."
:::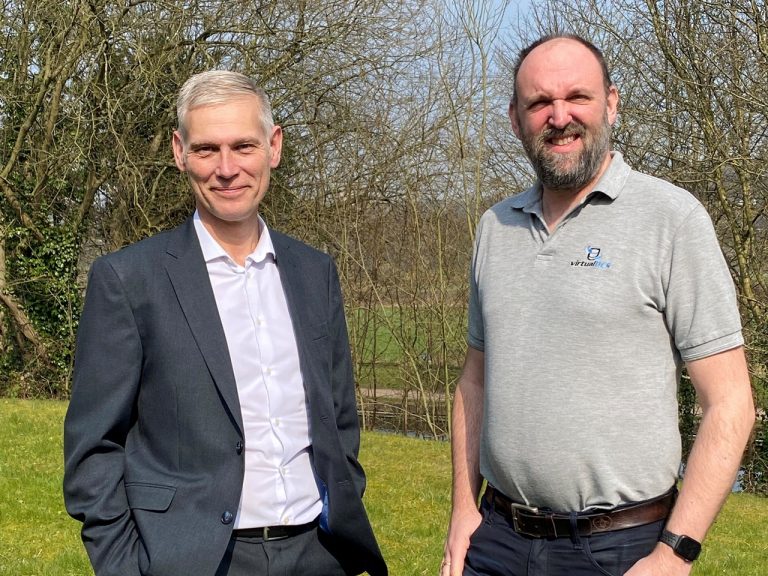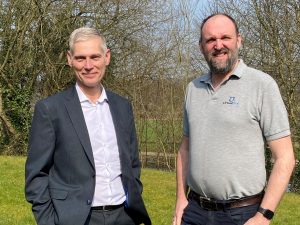 Leeds-based cloud computing and disaster recovery specialist, virtualDCS, has appointed Keith Moore as sales manager to drive the company's channel-first strategy.
Moore brings a wealth of knowledge and experience to the team, with more than 20 years' experience working in business development in the IT industry.
He will head the company's sales team to continue expanding the number of IT partners and MSPs currently benefiting from using virtualDCS's specialist infrastructure and disaster recovery services in their customer base.
This latest appointment follows virtualDCS appointing technology expert, Dave Helm, as a non-executive director last year. Due to increased demand, the company is now planning to grow its sales team further over the coming months.
Richard May, managing director, said: "For the last decade, virtualDCS has created a range of market-leading data protection solutions, enhancing Veeam technology, such as CloudCover 365.
"These solutions have been designed for the channel and are extremely successful. As Veeam's only UK channel-first VCSP partner we are continually growing our customer base of service providers and IT partners that want innovative, easily managed, and ready to deliver cloud-based backup services that they can sell to their customers.
"Today our biggest successes are seen through our partners and as a result, our channel-first strategy is now our key focus. This is where Keith's new role will be primarily centred, as he helps to build lasting, productive partnerships, based on mutual benefits."
Moore said: "As a top Veeam partner, and a specialist in data protection and infrastructure, virtualDCS has an unmatched and compelling service, so it makes sense for MSPs to utilise our niche services and take advantage of our expert technical teams and support.
"This makes this role an exciting opportunity, as we partner with other industry leaders that want to significantly enhance and widen their service portfolio."