City briefs: MJ Gleeson and Redcentric
Graham Prothero is to succeed James Thomson as CEO of Sheffield-headquartered house builder MJ Gleeson.
In 2019 the company's Board appointed Thomson as chief executive officer, with a remit to implement the cultural and structural changes needed to ensure the business delivered its strategic objectives over the medium term.
Having successfully delivered those changes, he now wishes to stand down as CEO and will do so with effect from 31 December 2022.
Prothero, currently chief operating officer of Vistry Group PLC, will join MJ Gleeson's Board as CEO, with effect from 1 January 2023.
Thomson will become a non-executive director, also with effect from 1 January 2023.
Prothero joined the Board of Vistry and was appointed COO in January 2020 following the acquisition by Bovis Homes Group PLC of Galliford Try's housing businesses.
He was formerly chief executive of Galliford Try Plc from 2019, having previously served as finance director since 2013.
From 2008 to 2013, he was finance director of Development Securities plc (subsequently U+I Group plc). He is senior independent director and chair of the Audit Committee of Marshalls plc as well as a trustee and vice chair of the Jigsaw Trust.
Dermot Gleeson, chairman, said: "Graham Prothero's outstanding track record and experience in housebuilding make him the ideal choice to lead the Group in the next phase of its development.
"James has agreed to remain on the Board as a non-executive director, where we will continue to benefit from his knowledge of the company and industry."
Thomson said: "We have achieved much over the last three years, during which time I have been supported by a strong and talented team of colleagues.
"Gleeson is now even better-placed to deliver the quality low-cost homes our country urgently needs."
Prothero added: "I am very much looking forward to taking up my new role at MJ Gleeson.
"I have watched the company's progress over the years and long admired the delivery of its focused strategy. It is rare to find a business that genuinely enhances people's wellbeing in the way that Gleeson does."
:::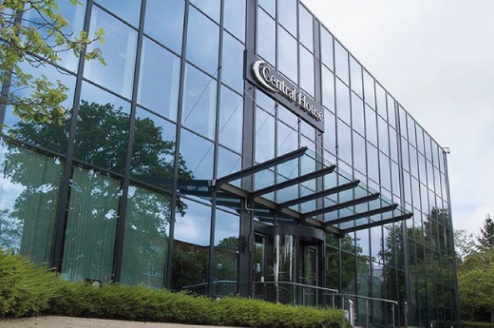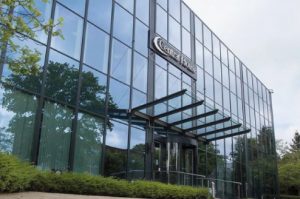 Redcentric, a Harrogate-based IT managed services provider, has completed and increased the refinance of its Group debt facilities that were due to mature on 30 June 2022.
The new debt facilities consist of an £80m Revolving Credit Facility (RCF) and a £20m accordion facility (the New Facility). These are provided by a new four bank group consisting of NatWest, Barclays, Bank of Ireland and Silicon Valley Bank.
The New Facility has an initial maturity date of 26 April 2025, with options to extend by a further one or two years. It provides the company with additional liquidity to be used for working capital purposes and to fund acquisitions.
David Senior, CFO, said: "We are pleased to have broadened our relationships with NatWest and Barclays and to welcome two new banks, Bank of Ireland and Silicon Valley Bank, as Redcentric continues to progress on its exciting growth trajectory.
"The ongoing support from top tier global financial institutions is a clear endorsement of our plans and gives us the firepower to further execute on our stated growth strategy."