Drinks entrepreneurs look to revolutionise public perception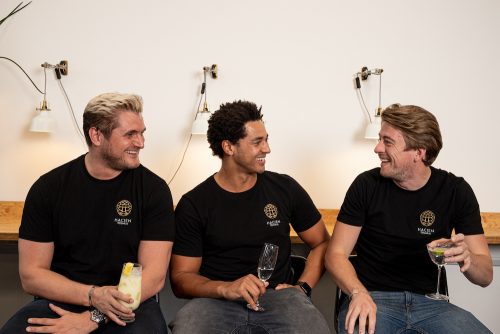 There are many award winning food and drinks businesses within Yorkshire but a Leeds-based start up is looking to link God's own county with tequila.
Hacien Tequila, which recently appeared in TheBusinessDesk.com's list of top drinks from the region and secured £500k investment including backing from Halo Top co-founder Doug Bouton to help launch its range, will debut its trio of premium crafted tequilas at Dakota in Leeds this month.
The product which is the brain child of entrepreneurs Seb Francis and Jordan Myers started life over two years ago and has been designed for the more discerning modern drinker with the pair stating they want to revolutionise public perceptions of the often polarising Mexican spirit, which is undergoing a resurgence after a number of celebrities including Dwayne 'The Rock' Johnson have launched their own versions in the North America.
The brand hopes to replicate some of the success tequila has enjoyed over in the USA, where it is enjoyed much in the same way gin and vodka are consumed in the UK.
The range will initially comprise three variants, including a Pineapple Blanco, which infuses sweet and aromatic pineapple with 100% agave tequila for a smooth and fruity finish, a Tequila Añejo Cristalino which is classically barrel-aged and filtered with charcoal to remove colour, and a classic Tequila Blanco.
For Francis Hacien is a passion project, having spent over eight years years leading a team of over 40 employees at Titus, a tech and e-learning company with a multi-million-pound turnover which works with clients including Superdry and Network Rail, he said he has dreamed of starting his own premium spirits brand for years.
Myers background is in mechanical and electrical engineering and has seen him heading up engineering firm JLM M&E for over a decade and believes Hacien provides the opportunity for him to move away from the construction industry and wants build a brand that creates a long lasting legacy.
Speaking ahead of the launch, Francis said: "The last two years spent creating Hacien have not been without their challenges, however, it's also been incredibly rewarding and is something I've wanted to do for a long time. We wanted to create a tequila range that not only looks as good as it tastes but one that was versatile enough to change perceptions of the spirit itself.
"We're confident it's a genuine game-changer and is capable of winning over many of those who don't usually like tequila. Our Pineapple variant is especially easy to drink and unlike anything out there on the market. We can't wait to see the reaction to our trio of tequilas."
The brand which recently enlisted the help of business development manager Ashley Mitchell will be stocked in some of the north's best bars and high-end retail outlets from May onwards, including The Alchemist, Chaophraya, Tabula Rasa, and Selfridges, with it available online exclusively from Master of Malt from May with prices ranging from £47 to £95.