New partnership for medical manufacturer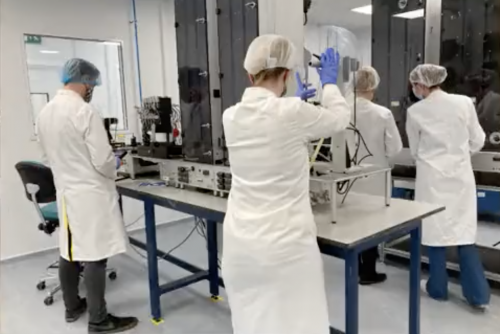 Leading international developer and manufacturer of high quality and effective rapid tests, Abingdon Health has entered a strategic collaboration with Bimelix Ab a Finnish-based accredited biomedical laboratory to develop, manufacture and commercialise a Lyme disease lateral flow self-test (LFT).
The York-based business and Bimelix have been collaborating for over 12 months on the feasibility of developing a Lyme disease LFT self-test. The companies will now jointly complete the development of the test and scale-up to manufacture, and under the terms of the agreement will be jointly responsible for the commercialisation of the test.
Lyme disease is the most common tick-borne infection in Europe, with current laboratory diagnosis of Lyme disease mainly based on the patient's medical history, clinical signs and symptoms, in combination with the detection of Borrelia-specific antibodies, where indirect enzyme-linked-immunosorbent assay (ELISA) is the most widely used technique.
The global risk of Lyme disease is expected to increase in the coming years as tick habitats expand in response to environmental factors and climate change. Therefore, there is a large unmet need for a fast, effective Lyme disease self-tests to enable quicker diagnosis and treatment.
Chris Yates, chief executive officer of Abingdon Health, said: "We are delighted to partner with Bimelix, a company at the forefront of research into the rapid diagnosis of Lyme disease. Undiagnosed Lyme disease can spread to other parts of your body for several months to years after infection, causing arthritis and nervous system problems. The early diagnosis and rapid treatment of Lyme disease will reduce these additional complications and improve patient outcomes."
Mathias Grunér, chief executive officer of Bimelix, said: "To be able to partner with Abingdon Health, a leading company in development of rapid test systems, gives us an ideal opportunity to make years of research on Lyme disease diagnostics broadly available in a rapid test system of the highest quality. This will make early diagnosis of Lyme disease accessible globally and will be of great value to both patients and healthcare professionals."