'Netflix of wellbeing' acquired for up to £10m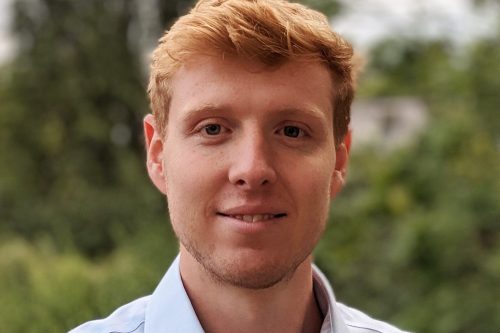 Champion Health the workplace wellbeing business founded by Northern Leadership Award winner Harry Bliss has been acquired by NASDAQ listed Physitrack plc for £2.5m.
The deal which in addition to the cash consideration has a potential earn out of up to £7.9m over four years means the Sheffield-based business joins the leading global digital health space.
Bliss the CEO and co-founder of Champion Health who will be speaking at TheBusinessDesk.com's upcoming Northern Leadership Conference said:"This is a big day for Champion's team, clients, mission and for me personally. In 2018, I lost my friend and mentor to suicide, following a short bout of stress. From here, I made a personal vow to change the way health and wellbeing is delivered in workplaces, to make wellbeing more accessible, inclusive and engaging. Since then, we have rapidly established ourselves as a leading technology provider that can build happier, healthier and more productive organisations, at a global scale.
"Becoming part of the Physitrack family is the next step for us in achieving this mission. With a solid track record over a ten-year period, a public market listing and a multi-cultural, multi-geographic team, Physitrack is perfectly positioned to fulfil Champion's vision and mission, and deliver on the vow I made to myself in 2018.
"We've [now] not only got a proactive personalised platform that's been described as the Netflix of wellbeing, we're also now part of a group that can bring tailored services to you to combine the technology to combine the human element to combine everything into one unified solution."
Henrik Molin, CEO and co-founder of Physitrack, added: "Joining forces with Champion Health today is a pivotal event for Physitrack, and we are beyond excited to share this news with the market. Champion Health has built some of the most innovative and dynamic technology for workplace wellbeing in the market, and it's my firm belief that combining Champion with Physitrack's holistic health and wellness product Access, is a true home run for us – technically and commercially. The acquisition of Champion will create a more comprehensive and attractive offering for Physitrack in the booming corporate wellness market, and it will accelerate our expansion in the UK, the Nordics, Germany and in the US. I can't wait to enjoy a very bright future with Harry Bliss and his team."
Ricky Bailey, CDO and co-founder of Champion Health, said: "Joining forces with Physitrack enables Champion to have immediate distribution in a multitude of geographies where Physitrack is already present with its range of products, as well as to accelerate outreach and localisation globally. Champion will continue to benefit from the resources and integration opportunities available to it from the broader Physitrack group in the coming years, especially the ability to partner with Physitrack's care and wellness companies on the integrated Access product."
The deal will allow Physitrack to enhance its holistic wellbeing and virtual-first care offerings, while also establishing a strong foothold for Physitrack in the corporate wellness market, adding new new growth avenues with substantial revenue potential, and diversifies its revenue streams.
Champion Health is expected to deliver growth "significantly above" its new parent companies organic sales growth target, with the business benefiting from accelerated growth and cost synergies of a global network.
Following the deal Champion Health's management team including co-founders Harry Bliss and Ricky Bailey and, their team of wellbeing and tech experts will join Physitrack.