People: Tyr; Colliers; SYNETIQ; and more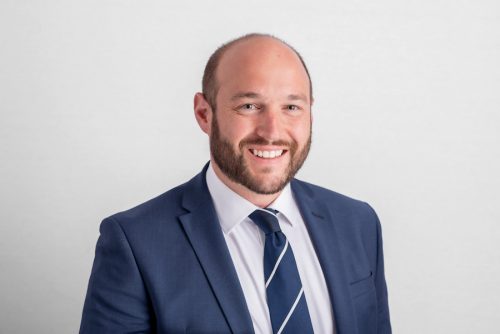 Leeds based commercial law firm Tyr has continued its growth with the recruitment of partner, Alistair McHenry.
McHenry joins from Walker Morris to lead the sports offering at Tyr. Specialising in all areas of sports work with a particular focus on dispute resolution, contentious regulatory work and arbitrations, he acts for governing bodies, clubs, players, athletes, businesses and other sports professionals and, since 2018, has been an appointed arbitrator and mediator for sport resolutions. McHenry also specialises in contentious insolvency work and leads high value complex disputes acting for office holders, litigation funders and directors in bringing and defending claims.
Tyr's managing partner, Dean Jowett, said "We are delighted that Alistair has joined the team. He is an excellent lawyer focused on working in partnership with his clients and he is a great fit with our key values and dynamic approach. We have consistently recruited lawyers of the highest calibre so that we can deliver exceptional service across specialisms to our clients locally, nationally and internationally."
McHenry added "I am delighted to join Tyr to head up the firm's new sports practice. Tyr should be competing for the very best sport work. Tyr already has outstanding individuals across all specialisms and offers a genuinely full service to its clients. This is a fantastic opportunity to grow the sports practice and to contribute to the firm's rapid progress and excellent reputation. I am also delighted to be able to bring my contentious experience to complement the firm's existing restructuring practice."
:::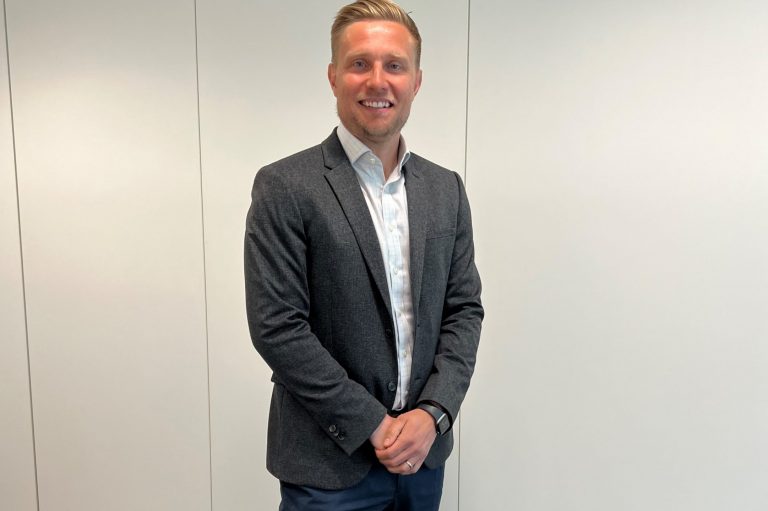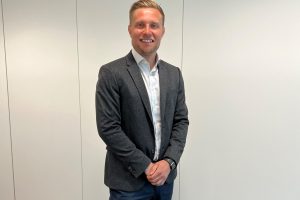 Specialist Ben Dewhirst has returned to Colliers to focus on hotels valuations for the north of England and north Wales.
Prior to rejoining Colliers, he provided valuation advice in the specialist trading business sector; including hotels, bars, restaurants and live music venues with Matthews & Goodman since 2019.
He has returned to take up an associate director position in Colliers' specialist Hotels Valuation team in the Leeds office, having previously worked in the firm's Licensed & Leisure team between 2015 and 2019.
David Hossack, head of hotels valuation, said: "After undertaking an extensive search for the right candidate, I am thrilled to have Ben join our team.
"Ben will predominantly work alongside Leigh Parsons in the north of England and North Wales, adding significant value to our already impressive and very successful offer."
Dewhirst added: "It's great to return to the Colliers fold, it's almost like I never left, and I am especially pleased to join the Hotel Valuations team, renowned as some of the UK's leading experts in the sector."
:::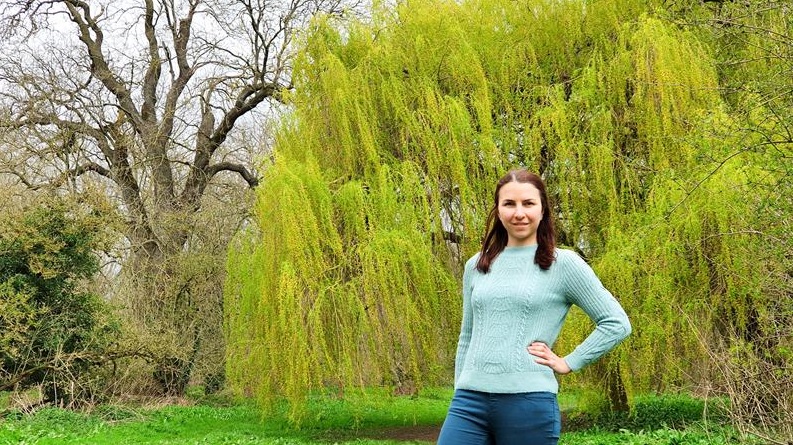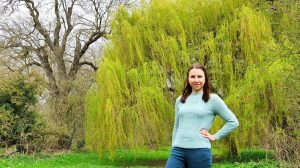 Doncaster-headquartered SYNETIQ, a digital marketplace connecting vehicle buyers and sellers, has appointed its first sustainability manager – Elisa Caton.
The business has also now achieved ISO 50001 – an energy management accreditation which requires an ongoing, sustained improvement in energy efficiency and reduction in greenhouse gas emissions.
Caton, who holds a master's degree in environmental science from the University of York and has seven years of experience in the sustainability sector, joins the company to support its journey towards its goal of net-zero status.
Her appointment is part of the 'Our Road to Tomorrow' strategy, a blueprint for how the company will remain the most trusted and sustainable business in its sector.
Caton, who joins from the role of climate change project manager with Wakefield Council, will take over responsibility for sustainability inductions and ongoing Carbon Literacy training to all employees.
She will also engage with colleagues, clients and communities to identify and deliver sustainability gains across the board.
She said: "I have been really impressed with the work SYNETIQ has already achieved – so many businesses talk the talk when it comes to sustainability, but SYNETIQ is a business that walks the walk."
Tom Rumboll, UK managing director for IAA and CEO of SYNETIQ, added: "We are thrilled to have a sustainability manager of Elisa's calibre join our team and are unbelievably excited about the positive difference she's going to support across the business.
"Having a sustainability strategy is one thing, developing the structure and delivering market-leading, measurable results is quite another. We want every member of the SYNETIQ team to be thinking about sustainability in all that they do."
:::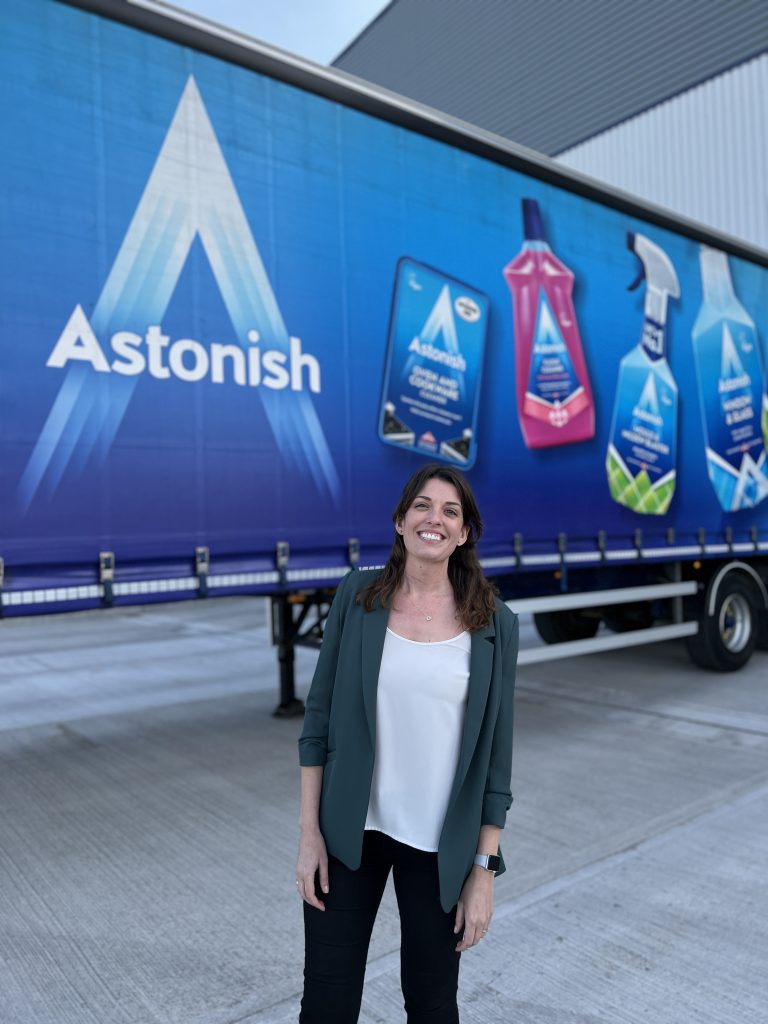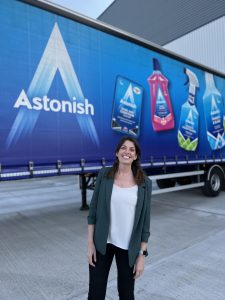 Bradford-based cleaning products business, Astonish, has confirmed its new appointment of commercial director –  Rebecca Cador.
Cador, 36, has extensive experience garnered over the last 15 years working at some of the UK's largest FMCG and retail companies including PZ Cussons, Kellogg's, Kraft and Tesco.
Throughout her career, she has worked with the top grocery retailers including Tesco, Morrisons, Asda, Sainsbury's and Waitrose while also supporting a range of high street names including Boots, Superdrug and One Stop to bolster their growth strategies.
She will create and lead the brand's business strategy with a specific focus on growing the personal care segment while supporting business transformation through customer partnerships, business process improvements, team collaboration and coaching.
Looking ahead to longer term goals, Cador will lead on developing the brands in line with consumer needs and future trends, and increasing brand footprint in the UK and overseas.
CEO Howard Moss said: "Rebecca's incredible knowledge, skills and experience will be an asset to our team. I look forward to working collaboratively to continue our incredible growth journey and deliver quality products to our loyal customers."
Cador said: "I'm really excited to be joining the Astonish team. The brand delivers high quality, cruelty free, vegan and affordable products to consumers, and these values align with my own.
"I'm really looking forward to helping grow and develop the brand and support Howard bring his vision to life."