Preliminary works to begin ahead of £39.5m investment in city centre gateway
Initial works are set to start ahead of the £39.5m Leeds Station Sustainable Travel Gateway scheme later this year.
This will see both New Station Street and Bishopgate Street transformed into safer and more pedestrian-friendly spaces.
New Station Street will have vehicle traffic removed, with the exception of service deliveries and emergency vehicles.
The area's appearance will be enhanced and access options provided, including the installation of wider, shallower, safer steps outside the entrance to the station and two large passenger lifts between New Station Street and Bishopgate Street.
The taxi rank will move to Bishopgate Street and will be double the size of the existing rank. Feeder ranks for the new taxi rank on Swinegate and Sovereign Street will accommodate the same number of vehicles as the existing feeder rank on New Station Street.
The works will also see a cycle hub built at the station, which will include electric charging points and storage for all types of cycles, and segregated cycling infrastructure installed on Neville Street, Dark Neville Street and Bishopgate.
All improvements will be delivered by Leeds City Council in partnership with West Yorkshire Combined Authority and Network Rail as landowner. The overall scheme is due for completion in 2024.
Lees City Council explains the number of rail passengers using the station is forecast to increase significantly over the next 20 years.
It says the works are necessary to meet capacity demands and make sure people can enter, exit and wait for services safely to meet Network Rail's security standards.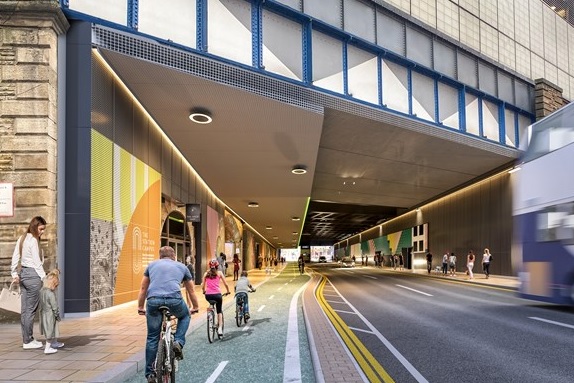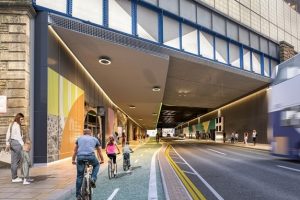 Tracy Brabin, Mayor of West Yorkshire, said: "Leeds Rail Station is one of the busiest in the country, making it a key gateway not just to the city centre but to other destinations across West Yorkshire and beyond.
"I want to grow our economy, connect more people with opportunities and tackle the climate emergency on our way to becoming a net zero carbon economy by 2038.
"We need a reliable and efficient transport system to do this and that is why I continue to call on the Government for further investment."
Councillor Susan Hinchcliffe, chair of West Yorkshire Combined Authority's Transport Committee, added: "We are pleased to be working with Leeds City Council on this important scheme, which is part of a £39.5m package of improvements that will create a more welcoming space, and improve access for people walking and cycling to the station."
Leeds City Council is reminding motorists to plan ahead as a lane closure begins on Bishopgate Street and Neville Street on Monday 23 May.
Bishopgate Street and Neville Street will both be reduced to single lanes for traffic travelling into the city centre towards the railway station.
The lane closures are expected to last until the end of the year and will allow for the preliminary works to be carried out. This also comes ahead of proposed work to close City Square to through traffic, which is expected to begin later this year subject to final approval.